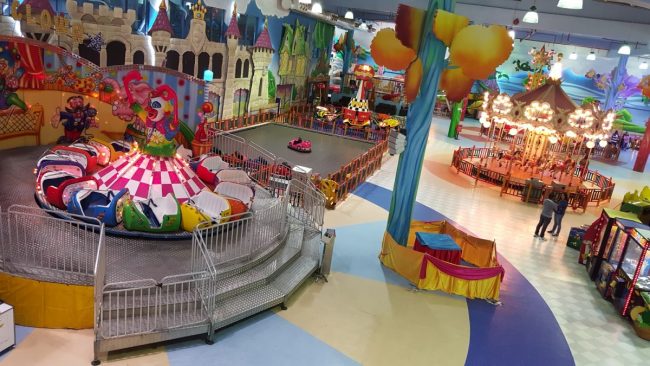 The best amusement park in Bahrain
The best amusement park in Bahrain
There are entertainment and amusement parks in Bahrain for all family members, and they range from regular amusement parks and game parks, and between water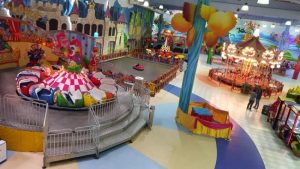 parks and dolphin shows, as it is a wonderful destination for all family members. We show you the best and most famous amusement parks in Bahrain:
Wahooo park
Wahooo Water Park offers unparalleled fun for the whole family, with water games for children and water games for adults.
It also has two halls, one indoor and covered, while the other is an outdoor hall, so it is the most appropriate and best entertainment place you can go to and you can find it in Manama, the capital of Bahrain, especially City Center Bahrain.
There are a variety of activities that the whole family can do, and your children can enjoy a wonderful garden filled with their own games.
If you are a swimming enthusiast, you can swim in the swimming pools and lakes, which are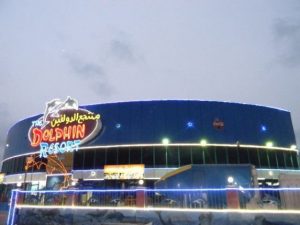 far from the water sports venues.
Of course, you enjoy the various water games in the indoor garden, where you will find a spiral cylinder that slides into the water, a Matt Reese game, and a Master Blaster game.
You also enjoy surfing in the outdoor area, through the fun and exciting game of Flo Rider.
Dolphin Resort
The Dolphin Resort Bahrain is one of the most interesting and most famous recreational centers in the Bahraini capital, Manama.
At the Dolphin Resort in Bahrain, you will enjoy watching the most beautiful performances and acrobatic movements of dolphins alone and accompanied by specialized trainers, and there you and your children will be able to get close to dolphins, play and swim with them and take some souvenir photos.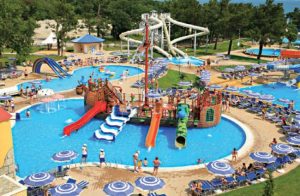 The resort also includes an outdoor children's play area, and another indoor games area that also includes electronic games, interesting video games, billiards and snooker tables, and a restaurant serving various types of drinks and food from various Arab and international cuisines.
The Lost Paradise of Dilmun
Two residents of Bahrain do not disagree about the magnificence and scope of the water park, the Lost Paradise of Dilmun, which contains up to 20 water games.
In addition to chalets for rent, in addition to the various daily activities that can be carried out, this city is suitable for young people as well as families.
virgin park
Located in the Ain Adhari area, it is a comprehensive entertainment place that includes amusement parks for games as well as water games. The amusement park has 38 different and varied games that children and adults enjoy alike. This park is considered one of the best and most wonderful amusement parks in Bahrain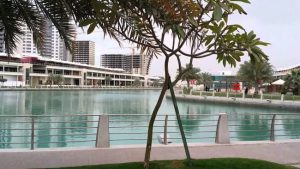 It contains four game areas divided as Sport Camp, Grove Town, Indoor Entertainment Area, and Discovery Village. These four areas contain 38 games that were previously mentioned
Among the most interesting games are the monorail and also the exciting road train, mini golf, and bumper car games.
It also contains many electronic games that you can find in the covered hall. You will find a special bowling hall inside the park if you are a bowling fan.
As for the water games that you can enjoy in the Adhari Park, the log flume game, and the pedal boat game, and this is of course inside the lake in the park.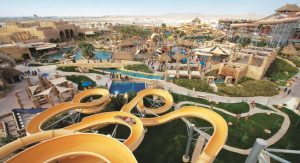 – Lagoon Park
The Lagoon Park was built, one of the most important recreational parks in Bahrain, within the famous Amwaj Islands in the Muharraq Governorate in the Kingdom of Bahrain,
Lagoon Park is an important shopping center with nearly 77 stores of, and many world-famous restaurants, which makes your destination very enjoyable, especially since Lagoon Park is located directly on the waterfront.
It is worth noting that Lagoon Park hosts many festivals and entertainment events, such as Yala Bahrain, which offers many shows and concerts, and it also hosts art exhibitions related to painting, photography, and others. You may want to attend one of these events.
Amwaj Islands Bahrain
Although it is not one of the most attractive destinations at the moment, but it promises a bright future, it is a group of artificial islands located in the northeastern part of the Kingdom of Bahrain.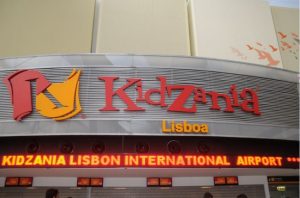 It includes a number of hotels, resorts, and large commercial centers and provides all possible means of entertainment, from periodic events to water sports activities that are most attractive to young people, such as diving, kayaking or surfing. Saraya Beach is one of the best places.
KidZania, Japan for children
"KidZania®" is one of the most important concepts of multi-award winning entertainment and educational centers, which was opened for the first time in the Middle East within "The Dubai Mall", through an exclusive partnership agreement with "Emaar Entertainment".
KidZania, which extends over an area of ​​80,000 square feet, is designed as a miniature city that combines recreational and educational games in an atmosphere full of fun, excitement and interest, and is located on the second floor of the Dubai Mall.
KidZania provides an environment full of entertainment and scientific interest, in a safe and unique atmosphere, where children have the opportunity to spend wonderful times in their favorite game: role-playing and imitating the
professions of adults. In a simulated world, children perform their favorite occupations, get paid in kidzos when they complete their tasks in each occupation, and can spend what they earn on various recreational facilities such as driving at the racetrack or shopping.
KidZania has been designed as a real mini-city suitable for children, with all its basic elements from institutions and an integrated economic system to streets, sidewalks and transportation.