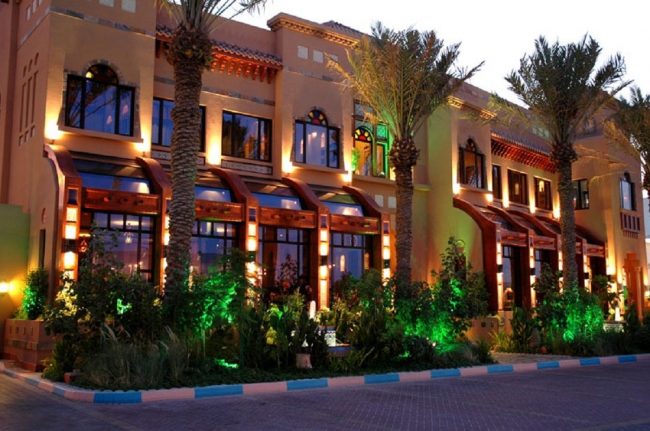 Bahrain Restaurants 2022: A guide to the best Bahrain restaurants that have proven their worth
Bahrain Restaurants 2022: A guide to the best Bahrain restaurants that have proven their worth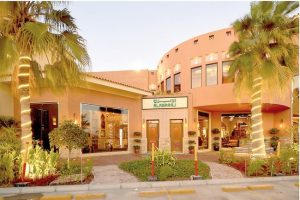 Bahrain possesses an integrated set of distinct tourism components that made Bahrain a tourist destination for all tourists, especially Gulf tourists, and among these components the availability of luxurious and traditional restaurants that cater to all tastes.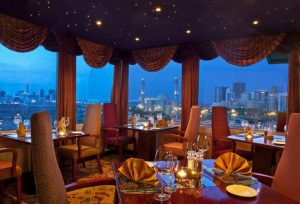 The presence of restaurants is an important factor in the development of tourism, as it plays a role in serving tourism and facilitating the lives of tourists during their stay in Bahrain, and gives them an idea of ​​the ancient Bahraini cuisine.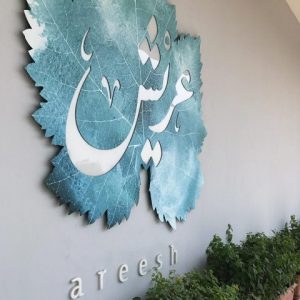 The best restaurants in Bahrain
You may also be interested
In Bahrain restaurant Ammoush
You realize from his name the type of foods he serves. Omoush Restaurant is an experiment conducted by a Bahraini youth, Abdullah Al-Aradi, to revive the popular Bahraini food, especially among young people, with great success inside and outside the Kingdom.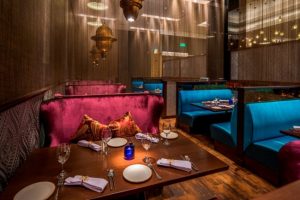 The design of the restaurant is simple and consists of two floors. Upstairs sitting at ground and first floor tables. As you enter the restaurant, you will notice the unique scribbles and colors that cover the walls and ceiling of the restaurant. Organisation, quietness and cleanliness are all striking factors that are also taken into account to ensure visitor comfort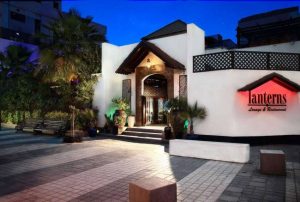 Omoush Restaurant is located on Budaiya Street in Manama, Al Muqabah District. The restaurant offers different meals that suit you, between shakshouka, cheese, labneh, hot Iranian bread and other dishes suitable for breakfast time and others for lunch and dinner, most notably Balalet and Moush.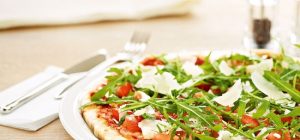 Omoush Restaurant is a perfect experience to be integrated as it includes reasonable prices, varied meals, service, cleanliness, hospitality, excellent location and great taste. Therefore, it deserves to be among the best restaurants in Bahrain for popular foods at the moment.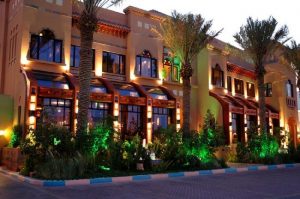 Visit the restaurant
Ziyara Restaurant is a restaurant located in Bahrain, serving a selection of Arabic that delivers across Salhiya, Seef and Zinj.
Best-selling dishes include mushroom soup, hummus with chicken shawarma, chilled beef kebabs, and half-roasted spicy chicken, although there are a variety of dishes and meals to choose from, such as soups, chicken shawarma, and grills.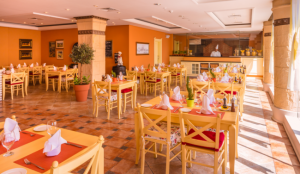 Sitting in a visit that takes you on a quick tour to the past to be able to see the heritage of Bahraini and Arab food represented in the different meals of the visit, and the way of living represented in the way the food is presented and the interior design of the place. Therefore, the restaurant is also the most suitable option for a nice family outing, and this restaurant has been rated 4 according to 290 Talabat user reviews.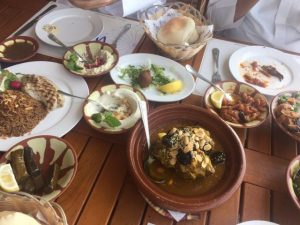 Lantern Restaurant
Letters is a restaurant located in Bahrain, serving a selection of Indian that delivers across Muharraq, Hidd and Busaiteen.
Best selling dishes are steam rice, chicken makhani, chicken tikka masala and beef biryani, although they have a variety of dishes and meals to choose from, such as bread, rice, curry, masala, curry, masala and biryani.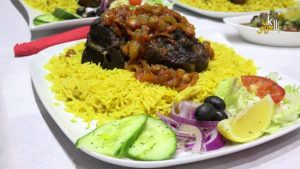 Lanterns do not offer a traditional experience but are more suitable for adventure lovers and lovers of innovation. Even in Indian food, don't wait for the usual food prepared from curries and other traditional mixtures, but expect everything new, so one visit is not enough as you will always crave other visits for their other dishes.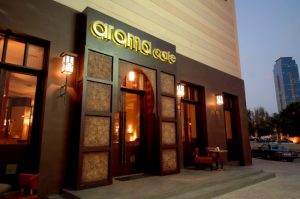 Aroma Coffee
The coolest café in Bahrain boasts an irresistibly delicious menu, friendly service and a wide range of entertainment options.
Aroma Restaurant & Café is the perfect choice for events. Where you can take advantage of its spacious spaces that accommodate up to 300 people, the restaurant includes five beautifully appointed private dining rooms. And vibrant graphics.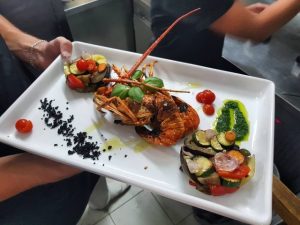 Aroma is ready to receive 300 visitors at a time, and it has created the right recreational environment to enjoy every moment. A distinctive combination of good food and service, spacious design, children's play area and affordable price also makes it on our list of the best restaurants in Bahrain.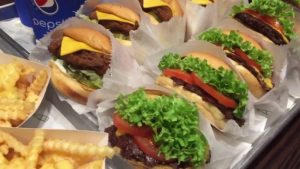 tea club
The Tea Club is a luxury café that makes you feel while you are sitting in one of the European palaces, with a luxurious interior design as well as an attractive view especially in the Amwaj branch.
Various kinds of tea from India, China, Japan and other African styles. All are available in the tea club to give the customer different tastes from all over the world in one place presented in a classy way. The tea club has recently expanded to include additional dishes of food and desserts to provide a complete service to the customer.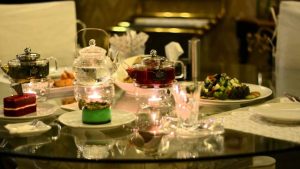 Read also: The best tourist places in
Wafi Gourmet Bahrain Restaurant
This restaurant is so popular in the Middle East that the restaurant first opened its doors in Dubai under the name "Judy", at a time when food was somehow limited to certain types. Since then, the restaurant has started to develop significantly to start its operation in City Center Bahrain.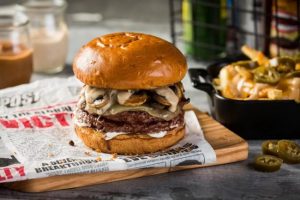 Wafi Gourmet is also among the top destinations for tasting authentic Arabic food, such as hot and cold appetizers (hummus is the tastiest dish in the kingdom), mixed grills, kebabs, shawarma, and seafood.
Before leaving the restaurant, be sure to visit the grocery section at Wafi Gourmet, which serves high-quality olives of various kinds, herbs, spices, nuts, and homemade Arabic sweets.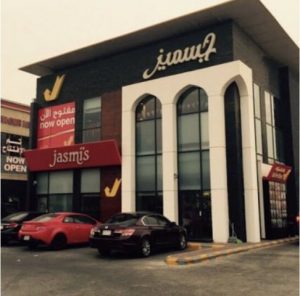 please burger
Blaze is a restaurant located in Bahrain, serving a selection of American that delivers across Adliya, Amwaj and Muharraq.
Top selling dishes include make your own burger on top, french fries, gourmet wagyu burger and 6 abuja burger, although they have a variety of dishes and meals to choose from, such as burgers, fries, burgers and fam burgers.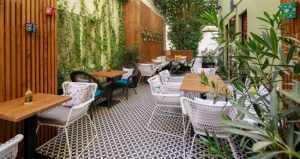 The restaurant is known for preparing fresh, homemade burgers, spicy fries with cheese and their signature tapoja burger. We know that tapoja may be a very unhealthy choice due to its creamy ingredients, but it tastes so delicious, it is in itself