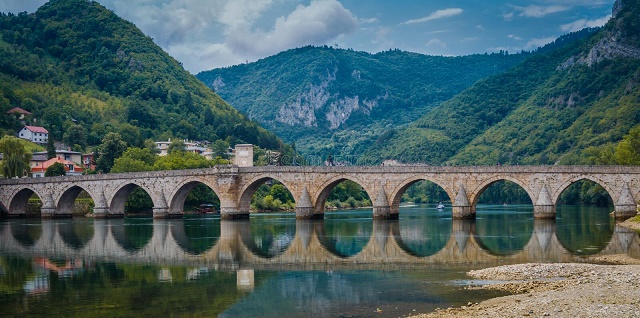 Visegrad Spa Resort is one of the city's tourist attractions, surrounded by dense
Visegrad Spa Resort is one of the city's tourist attractions, surrounded by dense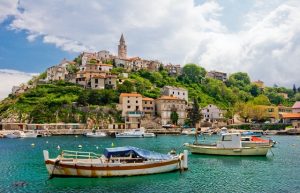 pine forests at an altitude of 414 meters, making it an ideal healthy environment. It is the first health resort listed by its level of completely safe radioactivity in all of Bosnia and Herzegovina.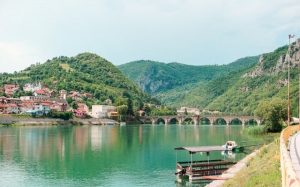 Because of its radioactivity and the main element radon, the therapeutic waters of this spa, are able to reduce pain and increase the flexibility of the body. It is also used to treat many diseases of different ages.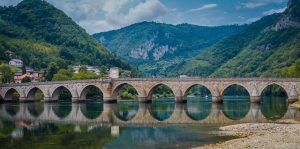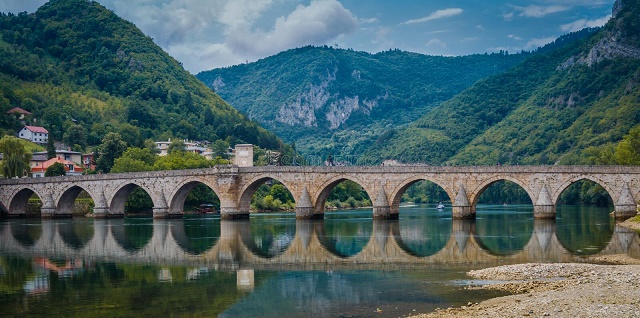 Ivo Andric's house and monument
Thousands of tourists visit Visegrad, Bosnia every year, to visit the birthplace of the Nobel Prize for Literature "Ivo Andric". As well as his original home, which has been converted into a memorial museum.
Sarajevo sculptor "Lyubko Antonovich" designed the statue in the entrance to the house, which is a pink house that tourists can not enter, but you can take pictures from outside next to the statue.