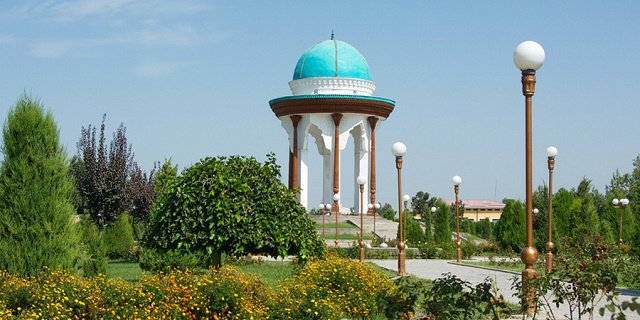 Transportation and transportation in Uzbekistan
Public transport in Uzbekistan is distinguished by its diversity of means, which are characterized by convenience, speed and high efficiency. Here are the most important types of transportation and transportation in Uzbekistan: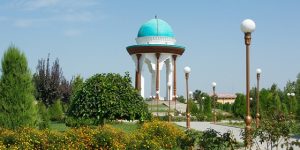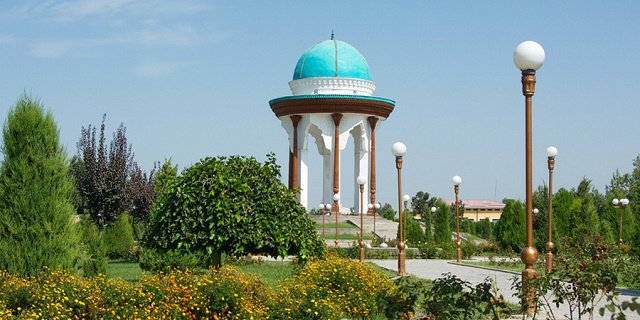 Trucks and buses:
Tourist trucks in Uzbekistan are characterized by their efficiency and high speed, and serve both foreign travelers and local residents, to make the trip more enjoyable and comfortable, you can choose from among them what suits you.
Railways:
There are many railways in Uzbekistan, which you can use to move between the various tourist cities in Uzbekistan. There are steam trains and express trains. And always make sure to book in advance.
Airlines:
Uzbekistan Airways successfully operates a fleet of modern aircraft. Uzbekistan Airways operates flights to all major cities and towns of Uzbekistan on a regular basis.
Taxis:
Taxis are spread throughout the major cities of Uzbekistan. It is safer to use officially marked taxis. You can negotiate the price with the taxi drivers to make the cost of the trip reasonable. Do not share the taxi with others to avoid getting into any trouble.
metro:
The metro is the first of its kind in the Central Asian region. The metro of Uzbekistan's capital, Tashkent, is characterized by its wonderful beauty in the world, as it is famous for its engineering and artistic designs that reflect the ancient history of the city. Do not miss the Tashkent metro experience during your vacation.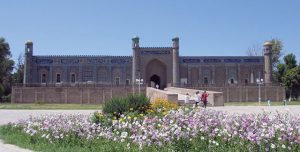 Food and drinks in Uzbekistan
Uzbek cuisine is famous for its delicacies, being influenced by cuisines throughout Asia and the Middle East. There are a variety of traditional and local dishes in Uzbekistan, which we advise you to try during your holiday, including:
Bluff:
It is one of the best local dishes that you can eat in Uzbekistan. Sometimes called osh, it is a hearty rice dish cooked with lamb or beef, onions, garlic, carrots, apricots and raisins.
Shashlik:
It is one of the delicious traditional dishes. The dish consists of pieces of meat grilled on skewers and cooked on a grill, and it is a meat kebab.
Lagman:
It is also one of the most popular dishes in Uzbekistan. The dish is a noodle soup that includes lamb, onions, carrots, tomatoes, potatoes, peppers, garlic, cumin seeds, parsley and basil.
manti:
It is a delicious and delicious orpakani variety. It is a large steamed dumpling, stuffed with lamb or beef, and extra fat is added to the dumplings to enhance the flavour. It is served with yogurt and eaten directly by hand.
Charlotte:
It is a cold and refreshing yogurt soup, made with coriander, dill, parsley, radish and cucumber. It is a very good choice for lovers of healthy meals.
Dolmas:
It is a traditional dish that is very popular all over the world. They are grape leaves stuffed with beef and rice, or a variety of vegetables stuffed inside grape leaves.
Shivt Oshi:
It is one of the most colorful foods in Uzbekistan, and the bright green noodles are infused with dill which makes them delicious and delicious. It is topped with a stew of meat, peppers, tomatoes, onions, potatoes and carrots and served with yogurt or sour cream.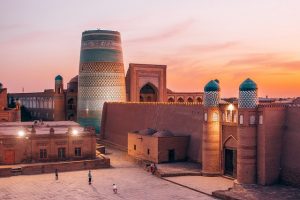 As for the drinks:
Drinks vary in Uzbekistan, the most famous of which is the tea of ​​"red tea, green tea, tea with sour cream". There are many Uzbek tea parties, and it is served with homemade jam or honey tea.
In addition to Uzbek milk, katyk (yoghurt), and ayran, a cold drink made from yoghurt or milk and spring water seasoned with herbs.