The fine Italian pizzeria in the heart of Nice
And where you will taste the best types of pastries that will take you to Rome in a few seconds, and this restaurant is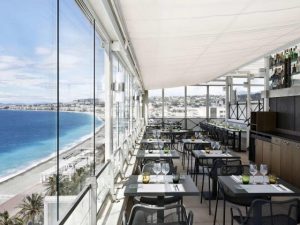 based on a young couple who prepares special dishes from around the world, especially Neapolitan pizza and pepperoni. You will definitely love this quiet place.
Cumin et Cannelle Restaurant
It is absolutely one of the best Indian restaurants in Nice, and it has been awarded the Certificate of Excellence for 2019 as one of the best restaurants in Nice. The restaurant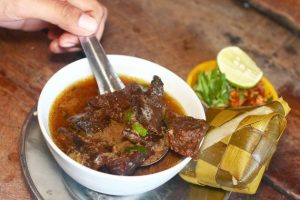 serves all the Indian dishes that are very popular in France, as well as grilled, vegetarian and vegan options. The highlight of this restaurant is the excellent service and hospitality.
Restaurant "Plage Beau Rivage":
The Plage Beau Rivage restaurant, which overlooks one of the charming beaches of Nice, is one of the best breakfast and brunch restaurants in Nice, and is also famous as a favorite among vegetarian food lovers.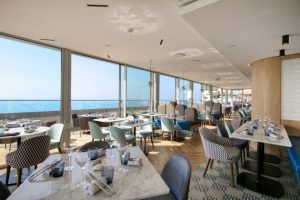 The restaurant offers a wonderful variety of local French food to gluten-free Mediterranean, European and gluten-free.
The fat Mermaid Restaurant
The Irish restaurant Fat Mermaid serves fresh European dishes, prepared with precision and efficiency. Despite the small size of the restaurant, the service and food quality are excellent and even exceptional.
You can try fresh fish cooked to your liking in the fat mermaid restaurant, and the staff is very friendly.
Au Goût Thé d'Antan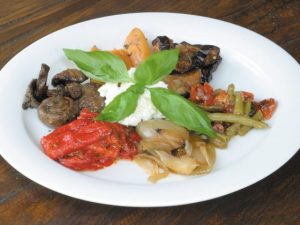 Hidden away in the heart of Nice, this privileged place is right next to a very cool street, and is one of the few great cafés to have the style of English cottages.
And this special place is distinguished in the design of its decor with touches of twisted lines, and this elegant decor works to strengthen the relationship between the present and the different ancient world, which is evident through the various luxurious utensils located on each of the tables in a stylized and nice style.
The old-fashioned tea room features a wide selection of teas and unusual hot chocolate, as well as delicious orange, cinnabon, white chocolate and delicious hazelnut liqueur.