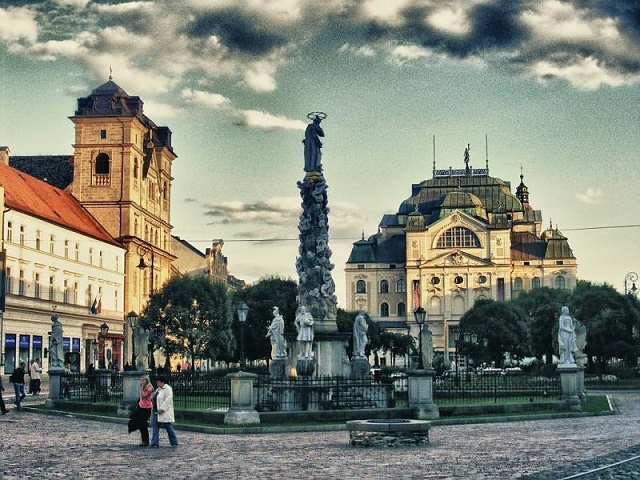 Selling newspapers near the transport station.
the train:
Railways are the ideal means of transportation between the main Slovak cities, with comfort and enjoyment of the picturesque scenery, speed and efficiency and an ideal price. You can buy tickets and reserve seats online or at ticket offices at train stations.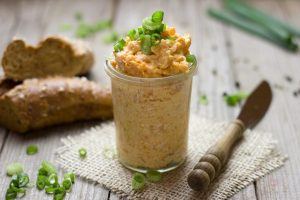 Food and drinks in Slovakia
Due to the strategic geographical location of the Slovak Republic, as it is located in the heart of Europe. This has helped diversify its food culture and influence from neighboring countries. However, Slovak food has its own characteristics that distinguish it from others. It is worth noting that Slovak cuisine is full of dairy products, meat, potatoes, dumplings and thick sauces, and cabbage, onions and garlic are staples of Slovak cuisine. Here are some of the most important and popular Slovak foods to try while traveling in Slovakia:
Brindzov Halusky: that is, dumplings cooked with high-quality goat cheese. The national dish of Slovakia, homemade soft cream cheese is served on top of dumplings, sprinkled with chunks of bacon or smoked sausage.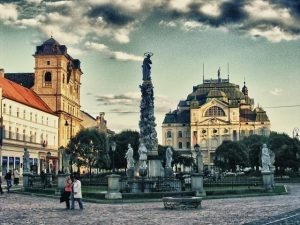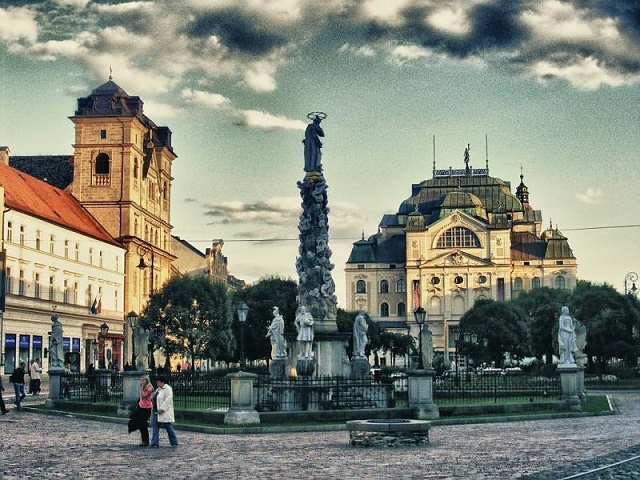 Brindzov Peruhi: It is potato dumplings with brenza cheese, then spread with sour cream on top and pieces of bacon, eaten with a glass of sour lamb's milk.
Kapustnica: It is a famous traditional cabbage soup, especially at Christmas. Sauerkraut in a creamy base is mixed with boiled potatoes, mushrooms, minced meat, paprika, black pepper and garlic. The soup is served warm and eaten with fresh bread.
Gulashova Polyyevka: It is a very popular soup at sporting events. It consists of beef, onions, potatoes, peppers, tomatoes, garlic and a mixture of spices.
Fried cheese: It is fried cheese with French fries with tartar sauce. It is served with pickles and is a delicious Slovak dish that is worth a try.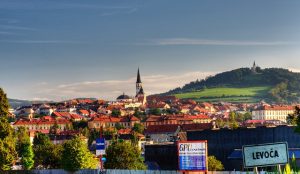 Schnitzel: a thin slice of meat, first ground and then fried with breadcrumbs. It is often served with potato salad that has mayonnaise as a side dish.
Zymyakov Blacky: Potato pancakes are a delicious side dish, crunchy on the outside and very tender on the inside. It is eaten warm with sour cream, yoghurt or caviar.
Funnel cakes: This is a traditional Slovak winter sweet that gives you energy thanks to sugar and cinnamon. In the summer it is eaten with ice cream of different flavors.
Slovak pancakes: Thin crepes with various delicious fillings, such as homemade jam, hazelnut spread, powdered sugar and cinnamon.
Instantly and in local currencies.
Check the insurance and information needed to rent the car by the company.
The best tourist cities in Slovakia
When planning and developing your tourism program in Slovakia, be sure to include the most important and most beautiful tourist cities in Slovakia for your tourism program. Here are 10 of the most important and most beautiful tourist cities in Slovakia that we advise you to visit: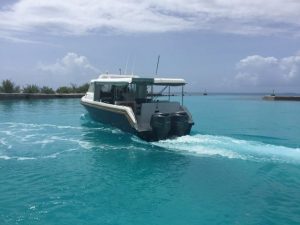 Tourism in Bratislava
Bratislava
Bratislava is the oldest, largest and most famous city in Slovakia. The city is located along the Danube River, and borders both Austria and Hungary. The capital of Slovakia, it is considered one of the fastest growing cities in Europe, and it is one of the top tourist destinations in Slovakia.
Leisure activities in Bratislava are diverse, you can enjoy a trip to the majestic Bratislava Castle, which is perched on a plateau above the city. On top of the parks, open spaces, lush vegetation, and lakes in and around the city. This is in addition to the possibility of riding the tourist train, which allows you to explore the city and its wonderful historical and cultural attractions. As well as attending beautiful festivals such as the annual Bratislava Music Festival and Jazz Festival.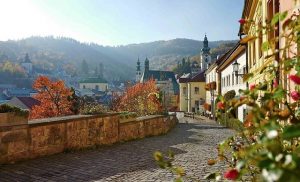 Tourism in Kosice
Kosice
Kosice is one of the oldest Slovak cities, the main industrial hub and the administrative capital of the eastern region of Slovakia. The city is located along the Hornad River. It was named the European Capital of Culture in 2013, and it is one of the most important and best tourism cities in Slovakia.
Kosice offers tourists the possibility to do many fun activities such as exploring the old town with its magnificent medieval architecture. And many churches, cathedrals built in the Gothic style. As well as going to the eastern Slovak gallery which presents Slovak art and many other activities.
Tourism in Zilina
Jelena
ilina is the third most populous city in Slovakia, one of the most important centers of international manufacturing, and an important cultural centre. It is one of the important tourist destinations in Slovakia.
In the city of جيلilina, you can enjoy a distinguished range of recreational activities, such as visiting the arched squares that represent the original Slovak designs. This is in addition to exploring the unique architecture, and the houses in cheerful colors. As well as going to many interesting museums and digital theaters in 3D, visiting exclusive shopping centers and buying wonderful souvenirs.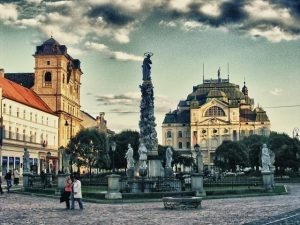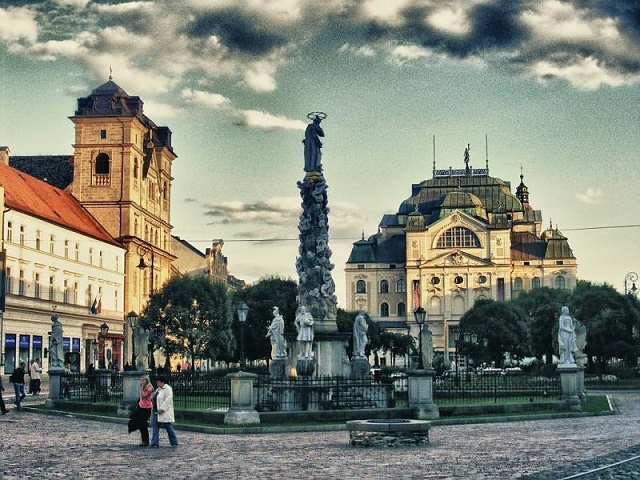 Tourism in Presov
Presov
Presov is a regional administrative center located in eastern Slovakia. It is one of the most famous and best tourist cities in Slovakia, and many tourists come to it to explore its beautiful historical and tourist attractions.
Presov enjoys many vast green spaces, pristine landscapes in an unparalleled setting. In addition, it includes many centers of distinctive tourist attractions, such as the old town, amazing castles, and beautiful swimming pools. In addition to the charming Baroque and Gothic architecture. Presov is considered a wealthy city, where there are opal mines, and salt mines that still exist to this day since ancient times.