Tourism in Mauritius and the 5 most important tourist destinations worth visiting
Tourism in Mauritius is considered a paradise for travelers, as it is an island country located about 2,000 km from Africa in the Indian Ocean and southeast of the Seychelles. It is a tourist destination rich in scenic landscapes, which has made it an ideal destination for family holidays and couples.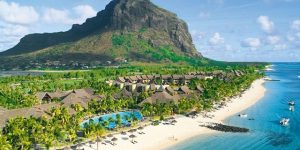 Mauritius boasts an impressive array of sandy beaches, islands, forts, parks, museums, shopping malls, monuments and heavenly resorts. It is also surrounded by vast and colorful coral reefs, making it an ideal place for snorkeling and diving. Moreover, it allows you to explore multiple cultures and many unique attractions.
Tourism in Mauritius
Discover tourism in Mauritius
Mauritius also allows you to do many interesting tourist activities, such as surfing, swimming with dolphins, and whale watching. In addition to walking under the sea, skydiving, exploring the land of the seven colors, the botanical gardens and many other tourist attractions. Find out below for more information and tips about travel and tourism in Mauritius and 5 of its most beautiful tourist places…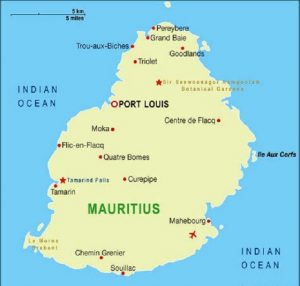 Where is Mauritius located?
Best places to stay in Mauritius
Mauritius boasts some of the best hotels, resorts and various accommodations. Which caters to all services and has wonderful views of the most famous and most important landmarks of the island… Read more about the best hotels in Mauritius.
Where is Mauritius located?
Where is Mauritius located?
The island of Mauritius is located 910 km east of the island of Madagascar, in the southwestern part of the Indian Ocean, south of the equator. The island of Mauritius is surrounded by many other islands, including: "Rodrigues Island, Agalega Islands, Kargados Karayos Island."
Best time to travel to Mauritius
The best time to visit Mauritius is during the months (May to December), when the weather is cool, dry and sunny. Despite this, Mauritius is considered a suitable tourist destination throughout the year, as it has a subtropical climate that usually enjoys sunshine and warmth. It is worth noting that:
Summer in Mauritius from October to April
Summer is one of the ideal seasons for tourism in Mauritius, where relaxation and enjoyment of the sun and surfing on the beaches. As well as the practice of diving in the purest waters, especially between December and March, and fishing for big fish during the months of October until April. In addition to attending celebrations such as the Festival of Lights and watching the lighting of candles and twinkling lamps all over the island.
Winter in Mauritius from "July to September"
Winter is the peak season for tourism in Mauritius, and it is the coldest season. It has pleasant and mild weather for tourism on the island, and hotel rates are much lower. You can ride quad bikes and explore the wildlife, surf especially in the region of Tamarin and Le Morne, sightseeing and relax on its wonderful beaches.
The language in Mauritius
French and English are the two official primary languages ​​in Mauritius. There are also many other languages ​​spoken by the population in Mauritius, including Mauritanian Creole, which is the mother tongue spoken by the majority of the Mauritian population. In addition to Asian languages ​​such as Hindi, such as: "Bhojpuri, Marathi, Telugu, Tamil, Urdu", Chinese and Arabic in some mosques in the country.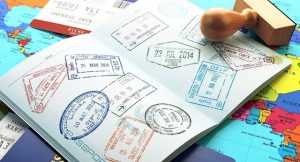 Tourist visa in Mauritius
Tourist visa in Mauritius
When deciding to travel to the islands of Mauritius, you must obtain a tourist visa to Mauritius.
It is worth noting that Mauritius exempts many Arab countries from obtaining a visa, including:
"Egypt, Saudi Arabia, Qatar, Kuwait, Oman, Tunisia, Bahrain, United Arab Emirates, Lebanon, Morocco and Algeria".
The Arab countries on which the visa is imposed are:
"Iraq, Sudan, Libya, Yemen and Syria".
Despite that, there are many papers and documents that must be available to all countries on which a visa is imposed or not, including the following:
A valid and valid passport.
Proof of financial ability to spend in Mauritius for the duration of the stay, which is one hundred dollars per night.
Two personal photos.
Proof of hotel reservation or accommodation in Mauritius for the duration of the vacation.
Round trip air ticket.
Foreign currency bank statement for the last three months.
A document signed not to work in Mauritius for "Visa-Exempt Countries".
Application form for obtaining a tourist visa for the islands of Mauritius "for countries that are not exempt from visa".
The ideal period for tourism in Mauritius
The ideal period of tourism in Mauritius is about a week, which is enough time to enjoy exploring the islands and practicing all the recreational activities and exciting water sports. The following is a tourist program for the islands of Mauritius that you can rely on or modify to suit you:
Day 1: Relaxing
On the first day, after a long day of travel, head to the hotel, explore the beaches near the hotel, enjoy watching the beautiful sunset on the sea, and enjoy the various facilities of the hotel.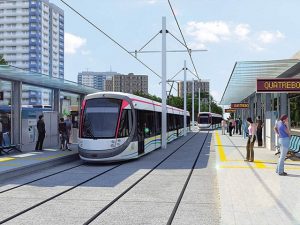 Day 2: Explore the southern islands
Dormant volcano "Trou aux Cerfs" in Cape Town, explore the natural "Ganga Talo" located at the bottom of the volcano, take an enjoyable tour to Chamarel, the land of the seven colors, watch the waterfall and enjoy the scenic landscape. You can also take a night walk on the beach and go to the various nightlife places while visiting Mauritius.
Day Three: Shopping tours
You can customize it for shopping, and go to the most famous malls in Mauritius such as: Port Louis for textile goods, handicrafts, jewelry, and much more.
Fourth day: enjoying water sports
Head to the magical beaches of Mauritius and enjoy exciting water adventures, such as swimming, diving and boating. Head to the Deer Islands and Emerald Lake, ski, ride banana boats and eat the most delicious food.
Fifth day: visit the northern islands
Head to the capital, Port Louis, and discover its amazing archaeological sites, and impressive historical monuments. Explore the hippodrome and botanical garden.
Sixth day: Relaxing in one of the tourist resorts
Relax that day by enjoying sunbathing, swimming and having a massage on the beach at one of the various beach resorts in Mauritius, and exploring the beach markets.
Day Seven: Dedicate it to buying souvenirs
Buy what you want from the markets as souvenirs, and then prepare to check out from the islands of Mauritius and return home.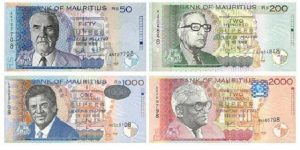 How much does tourism cost in Mauritius?
We advise you to plan well your budget before traveling to Mauritius, to ensure that you enjoy the perfect trip. Here are the average costs of tourism in the islands of Mauritius:
The average cost of a one-week trip to Mauritius per passenger is approximately $789.
Average hotel rates in Mauritius per person are around $547 USD per night.
The daily local transfer rates in Mauritius are around $3.10 USD for a single traveler.
The average cost of meals in restaurants is about 9.80 USD.
The average expenditure on bottled water per day in Mauritius is approximately $0.61 USD.
The prices for recreational activities in Mauritius are about 21 USD.
The average car rental in Mauritius per day is about 40 euros.
Transportation and transportation in Mauritius
Transportation and transportation in Mauritius
The Republic of Mauritius has many means of transportation and public transportation, which you can use to move around within it. The following are the most important types of public transportation in Mauritius:
Taxis
Taxis are found everywhere in Mauritius and they enable you to easily get to where you want to be quickly and comfortably.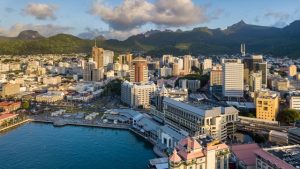 Car or motorbike rental
You can rent cars, bikes and scooters at very reasonable rates. This is done through many companies and local tour operators. Enjoy exploring the islands on your own and freely.
Aviation
You can move to the place you want in Mauritius by using helicopters, and enjoy watching the best landscapes from the top, as well as being a quick and more luxurious way during tourism in Mauritius.
buses
Buses operate throughout the island, and express bus services run from Port Louis to the north and south and to the major cities, and are a popular means of getting around in Mauritius.
The official currency of Mauritius
The official currency of Mauritius
The Mauritian rupee is the official currency used in the Republic of Mauritius, and is symbolized in international financial markets by the symbol "MUR". The Mauritian rupee is made up of 100 subunits.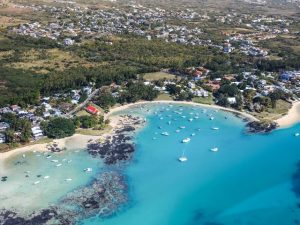 Telecommunications and the Internet in Mauritius
The telecommunications and internet system in Mauritius is characterized by its constant development and continuous change to meet the consumer's need, through the introduction of many modern technological services and technologies to the telecommunications market. And that's like the 5G technology, and comprehensive coverage throughout the country. Among the most important telecommunications and Internet companies in Mauritius are:
Emtel Ltd
MTML
Orange
Distance between the most popular cities in Mauritius
You should know the distances between cities and some of them in Mauritius, so that you can explore them and move between its cities easily. Here are the distances between the most famous cities in Mauritius:
Agaleja Islands to the Black River 1,101 km.
Grand Port to Mocha 25 km.
Mocha to Pamplemousses 15 km.
Port Louis to Curepipe 17 km.
Port Louis to Mocha 6 km.
Rodrigues to Goodlands 607 km.
Agaleja Islands to Port Louis 1.076 km.
Agaleja Islands to the Black River 1,096 km.
Port Louis to Pamplemouse 10 km.
Car rental in Mauritius
To enjoy a tourist holiday in Mauritius, we advise you to rent a car to explore it completely freely. They are the best way to move around the island. Here are the most important tips, documents and conditions necessary to be able to rent a car in Mauritius: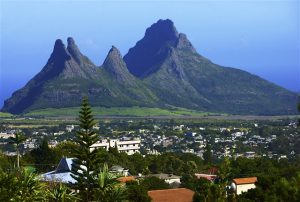 Confirm the type of car you need to travel in Mauritius and also make a reservation for a car with automatic transmission.
Verify that the company you are renting from offers additional services that are inevitable.
Rent a car at the many car rental companies in Mauritius instead of renting it from the airport, as it is much cheaper.
Check your vehicle very carefully for any damage or scratches, and make sure your lights, odometer and signals are working properly.
Double-check your personal belongings in the car before picking them up.
The driver must be at least 21 years old.
The driver must have had a valid driver's license for at least one year (minimum 23 years).
Adhere to the speed limit in urban areas, which is 49 km / h, and 80 km / h on the main roads.
The average speed limit on a motorway (Mauritius has only one motorway)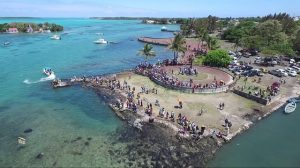 100 km / h.
Mobile phone use while driving is prohibited.
It is illegal to drive under the influence of alcohol.
The best tourist cities in Mauritius
There are a lot of attractions and distinctive cities that you can visit during your holiday in Mauritius. But here are the 5 most important tourist cities in Mauritius that we advise you to visit…
Tourism in Port Louis
Tourism in Port Louis
Port Louis is located in the heart of the Indian Ocean and is the capital of the Republic of Mauritius. It is one of the most beautiful and largest tourist cities in it, and it has many ancient heritage treasures.
Port Louis allows its visitors to enjoy many enjoyable activities, such as visiting important historical sites, and many attractions such as Le Caudan waterfront, Port Louis market, and the Bleu Penny Museum.
Tourism in the village of Grand Baie
Grand Bay Village
Grand Bay Village is a coastal village with long beaches with colorful coral reefs, and offers its visitors a unique relaxing experience. It is located in the north of Mauritius, and it was called "the bay without end". The resort town of Grand Baie is also the most popular holiday destination in Mauritius.
Grand Bay Village offers its visitors to enjoy a variety of recreational activities, the most important of which is relaxing among its emerald waters, and enjoying interesting water sports such as swimming, sailing, surfing and water skiing.
As well as boat trips and sea fishing trips. In addition to going to fashion and craft stores that sell clothes, jewelry, textiles and souvenirs at great prices.
Tourism in Curepipe
Curepipe Village
Curepipe is the second largest city in Mauritius after Port Louis, and it is nicknamed the City of Lights. It is also one of the best commercial cities in Mauritius, which is full of attractions for tourists from different parts of the world.
You can explore colonial ruins dating back to the 18th century, as it was the place where people were treated for malaria. It also provides watching many panoramic views from the top, as it is located at an altitude of 500 meters above sea level. In addition to visiting the Curepipe Botanical Gardens, go hiking and camping and try the restaurants in the area.
Tourism in the village of Mahebourg
Mahebourg
Mahebourg Village is a small village in Mauritius, with its wonderful natural scenery, and also particularly famous for its local handicrafts for shopping, and the best street food, it is an exciting tourist destination not to be missed.
The village of Mahebourg offers tourists to enjoy visiting important archaeological sites such as the National History Museum, as well as laying down and relaxing on the tourist beaches, and visiting the Mahebourg waterfront, one of the famous destinations in Mauritius.
Tourism in the village of Albion
Albion Mauritius
Albion region is located in the western part of Mauritius and is famous for being the quietest small village on the island, and it is one of the most beautiful tourist destinations in the country.
Albion is home to the famous Pointe aux Caves lighthouse and offers you many great water and recreational activities, it is also famous as a fishing hotspot and a remote beach destination.
Tips before traveling to Mauritius
Before traveling to Mauritius, here are the most important tips and necessary information that can help you have the perfect holiday hassle-free:
Beware of drinking tap water
Water in Mauritius is not potable, so it is best to drink only bottled water.
I notice ! Mauritius is an expensive island
So, plan well your budget before traveling and tourism in Mauritius.
Don't miss out on getting some vaccinations before traveling to Mauritius
You need to have some vaccinations before traveling to Mauritius, according to the Centers for Disease Control and Prevention and the World Health Organization.
Watch out for official holidays
Almost everything in Mauritius is closed during public holidays, especially Sundays.
Watch out for hurricanes
Mauritius is an island that is prone to cyclones, especially in summer and is unpredictable. So make sure you carry the right clothes.