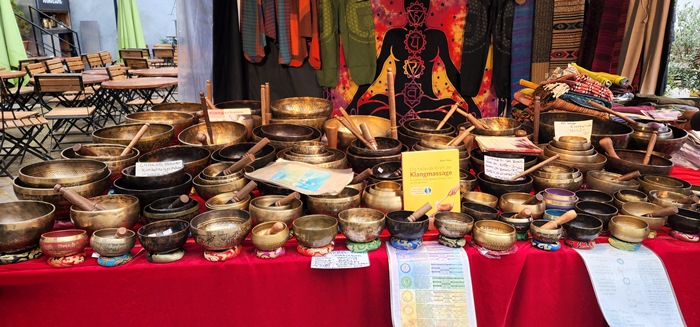 Zurich markets are not limited to fashion products only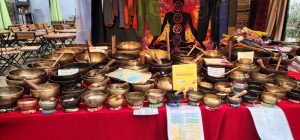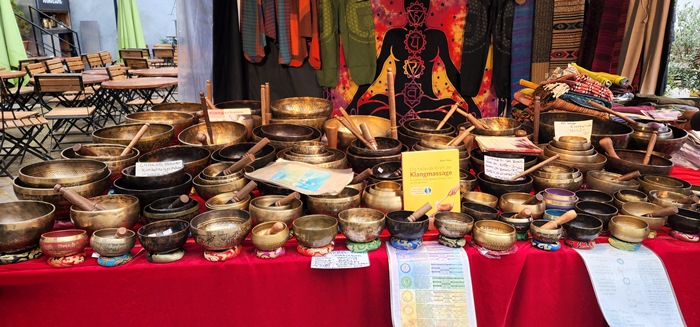 Markthalle IM VIADUKT
Zurich markets are not limited to fashion products only, but there are markets for other great products that you should not miss. Markthalle IM VIADUKT is one of those markets that includes many stalls of fresh vegetables and fruits, as well as meat, poultry and fish stores, and shops Swiss cheeses, during which you will enjoy tasting the most delicious cheeses in the world, as well as wonderful bread and pastry shops.
The Markthalle IM VIADUKT market has many restaurants and cafes. If you want to try traditional local cuisine, you can choose from among them to have your meal in a wonderful and distinctive atmosphere. After you have finished shopping inside the market, you can take a break and calm in the garden surrounding the market, which is characterized by its climate and flowers. Brilliant.
To find out the location of Markthalle IM VIADUKT on Google Maps, click here.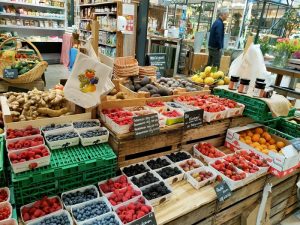 Wochenmarkt Bürkliplatz
A visit to the Wochenmarkt Bürkliplatz is a wonderful walk. It is one of the best weekly markets in Zurich that take place on Friday and Tuesday mornings near the lake, where sellers start arranging their various goods from six in the morning and continue until eleven in the morning.
The Wochenmarkt Bürkliplatz market is characterized by a variety of goods in it between new and used, where you will find everything you want from vegetables, fresh fruits, dairy products, herbs, spices, etc., and you will also find clothes, bags, accessories and antiques, and one of the most surprising of all visitors to the market is the presence of colorful flowers Everywhere, which adds to the market a wonderful and unique atmosphere, so when you visit it, you will enjoy wandering in a wonderful and distinctive atmosphere.
To find a location on Google Maps, click here.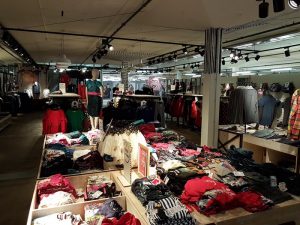 Zurich Flea Market Flohmi Bullingerhof
Zurich flea market
If you are a fan of shopping and buying old and rare pieces, you should visit the Zurich flea markets, where you will find many treasures that you can not expect at acceptable prices and high quality, and the most famous of these markets is the Flohmi bulingerhof market, which is held on the last Saturday of every month.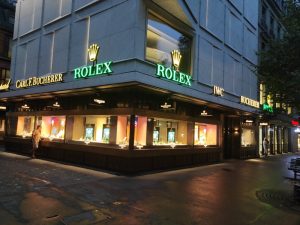 The Zurich flea market includes many different products between a lot of used clothes, accessories, antiques and wonderful furniture, so a visit to the secondhand market will help you learn about a lot of wonderful things.