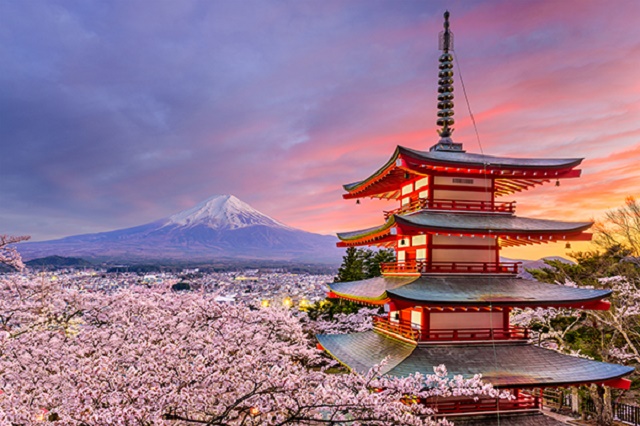 Tourism in Japan and the best tourist cities worth visiting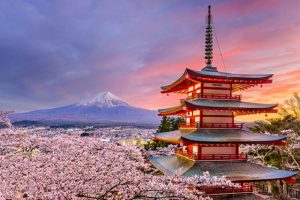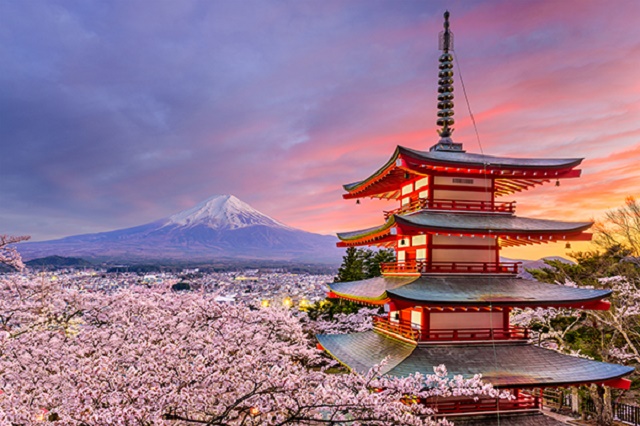 There is no doubt that Japan is one of the best and most important industrialized countries in the world. As well as enjoying a distinctive group of the most beautiful and historical tourist attractions at all, which made that Asian country an ideal tourist destination for millions of tourists annually. If you are planning to travel and tourism in Japan.
Vacationing in Japan is one of the unique experiences you can have. It has a lot to offer its visitors, such as exploring futuristic skyscrapers, religious shrines such as Shinto and Buddhist temples, castles and palaces, Japanese designs and elaborate decorations, fine handicrafts, neon arcades and bamboo forests. This is in addition to recognizing the extent of development and prosperity that the Japanese people have reached.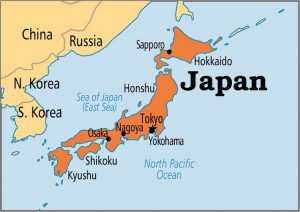 Tourism in Japan
Discover tourism in Japan
Tourism in Japan offers a wonderful example of great cultures and history, and the Japanese people are very friendly and polite. The experience of traveling to Japan is an experience full of adventures, fun and various tourist activities. Here is a comprehensive guide to learn about the most important information about Japan and the best tourist cities in Japan, as well as the most important pre-travel tips…
Japan is located in Northeast Asia, east of the Eurasian continent. It is surrounded by the Pacific Ocean, the Sea of ​​Japan, the East China Sea, the Sea of ​​Okhotsk, and the east of the Korean Peninsula. Japan consists of nearly three thousand islands, the most important of which are the 4 islands "Shikoku, Honshu, Kyushu, and Hokkaido."
Best time to travel to Japan
The best time to visit Japan is during the spring season (March to May). During the autumn season (from September to November), at this time Japan is characterized by the beauty of its nature rich in cheerful flower colors, especially cherry, and red leaves. It also has an ideal climate for exploring its attractions. It is worth noting that:
Winter season (from December to February):
Winter is a completely different experience in Japan, with its cold climate and white snow. Despite this, it is an ideal season for tourism, where you can enjoy attending a distinguished group of festivals, celebrations and national holidays, including the Japanese New Year, Christmas, and the Sapporo Snow Festival.
You can also bathe in the outdoor hot springs, as well as play fun winter games such as snowboarding in the Japanese Alps, eating fresh seafood, and many delicious Japanese hot dishes.
Summer (June to August):
Summer in Japan is characterized by its hot and humid climate, which allows you to go to the wild national parks in Hokkaido, climb the Japanese Alps, and enjoy hiking in the outdoor trails
As well as attending traditional dance and song festivals, learning about Japanese culture, participating in regional fireworks, as well as recreation at the wonderful coastal beaches and holding barbecues.
Spring (March to April):
Japan is known for its mild weather in the spring, which is a very busy season. This is because it is characterized by a climate that allows tourists to practice all recreational and tourist activities, and visit all places and attractions. Therefore, it is considered the peak season.
Autumn semester (September to November):
In the autumn season, the climate is ideal for travel and tourism in Japan. At that time Japan is covered in red tree leaves, which makes it look like a painting.
In the fall, you can do many recreational activities, such as hiking in the parks and mountains to explore the country, watching autumn festivals such as the Saga International Balloon Festival, participating in enthusiastic sports such as car racing, and the Kobe marathon, as well as enjoying watching the evening lights in the parks and streets.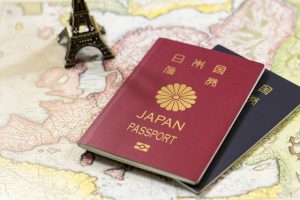 The language in Japan
The Japanese language is the official language of Japan, and the Japanese people speak languages ​​from two major language families, the "Japanese and Ainu languages." In addition to the existence of many other languages ​​and dialects spoken by some residents, such as (Standard Japanese), which is the national language of the country, and other secondary languages.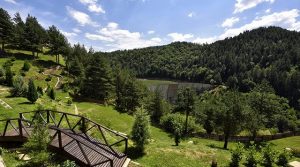 Tourist visa in Japan
To spend a tourist vacation in Japan, it is necessary to obtain a tourist visa in Japan. There are many conditions and documents required to obtain a visa to travel to Japan, which are:
Apply for a visa electronically, fill it out, sign and print it.
Ensure that the information in the form is written in a clear and legible hand, and that it is correct.
A recent personal photo with a white background, pasted and not stapled to the form.
A valid passport with clear data from the issuer of the passport, the passport number, the date of issuance and expiry.
Reservation of a round-trip flight ticket, writing the name of the airlines, and the name of the arrival airport in Japan.
Bank account statement for the last 3 months.
A copy of the accommodation reservation in Japan for the duration of the trip.
Write your occupation and company name
T work and address.
The ideal period for tourism in Japan
The ideal duration of tourism in Japan is from one week to ten days. It is enough time to explore Japan and visit its best attractions and tourist places. You can visit Tokyo first to spend 3-4 days, and enjoy visiting the most beautiful villages and cities such as "Hakone, Kamakura, Nikko and Mount Fuji."
Then you can visit the three major cities in western Japan, which are: (Kyoto – Osaka – Hiroshima), and enjoy visiting them within a week, and then go to the magnificent Himeji Castle.
Then go to explore the two tourist destinations that are very famous and popular in Japan, which are (Hokkaido or Okinawa), where you can relax and spend the most enjoyable times in the lap of nature. And don't miss out on the freshest seafood, and the harmony of the wonderful tourist beaches of Japan.
How much does tourism cost in Japan?
Before traveling and tourism in Japan, you need to know the average cost to plan your vacation well. Here are the average costs for most of the tourist activities that you will do in Japan:
The average price for a one-week trip in Japan is $1659 per person.
The price of hotels in Japan is approximately $105 per night.
Average prices for accommodation per day in Japan range from 140-520 dollars.
An individual's daily budget for commuting, daily expenses and sightseeing ranges from $48-99.
Average costs for flights from all airports to Japan range from $948 to $1696.