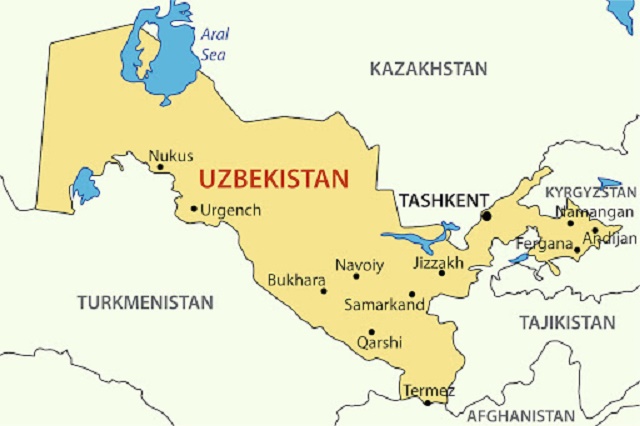 Tourism in the back of Uzbekistan
The city of Nikos is the sixth largest city in Uzbekistan, and is one of the most beautiful Uzbek tourist cities. It is a secluded city, and is an ideal destination for tourists who love relaxation and tranquility away from the noise and crowding.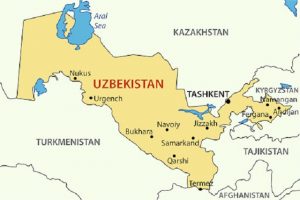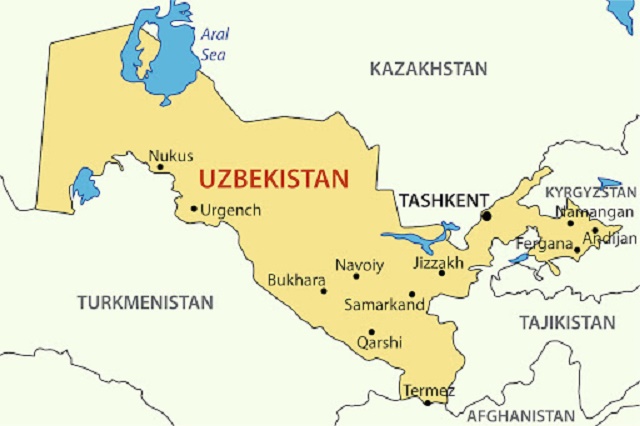 You can enjoy many activities and attractions in the city of Nukos. You can visit the Art Museum, which contains a distinctive collection of modern Russian and Uzbek art from (1918-1835), and the State Museum, which includes a collection of artifacts recovered from archaeological investigations, traditional jewelry, costumes and musical instruments. This is in addition to displays of exotic and unique plants and animals.
Tips before traveling to Uzbekistan
Traveling for the first time to any tourist destination around the world, you need to know the most important tips and advice before traveling. In order to avoid many obstacles. The following are the most important tips before traveling and tourism in Uzbekistan:
Do not depend on the English language
The main language in the country is Uzbek, which is a Turkic language. Most of the population speaks Russian, and most of them do not understand English. You have to learn the most important phrases of the Russian language to communicate with the very welcoming Uzbek people.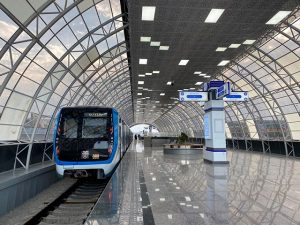 Uzbekistan is a completely safe country, however!
Unlike many of its neighbors, Uzbekistan is considered a completely safe country for tourism. But this does not prevent you to always pay attention to your belongings and handbags, especially in large cities and crowded places, to avoid pickpocketing and theft.
Always check if the camera can be used
You should be aware of places that are not allowed to be photographed in Uzbekistan, such as areas near airports, border checkpoints, military barracks, bridges and police stations. This is to avoid any fines or penalties.
Beware violating religious laws
Religious activities in Uzbekistan are restricted to registered religious groups only, and those who engage in religious activities such as proselytizing and publishing religious literature and others are subject to criminal penalties up to deportation.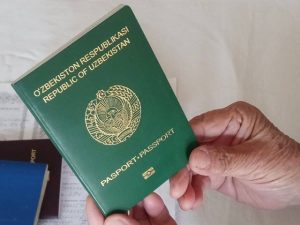 Be careful to carry cash anywhere
Uzbekistan is a country where most of the financial transactions are in cash. The only thing in it that is paid with a credit card, is the train tickets through the Internet, so make sure that you always have cash with you while walking around.
Use the train to travel within Uzbekistan
This is because it is the best means of transportation during tourism in Uzbekistan. It has modern and sophisticated networks and train stations. It is also a fun way to explore the town and its most beautiful landscapes while on the go. You can buy tickets online, and exchange them for actual boarding tickets at the train station ticket office.
The official currency of Uzbekistan
The Uzbek Som is the official currency of Uzbekistan, and it is the country's national currency. It consists of 100 tyene. It is denoted by the symbol (UZS).
Communications and the Internet in Uzbekistan
There is a distinguished group of telecom companies in Uzbekistan, which are distinguished by the diversity of their services and their renewed offers in mobile services. The following are the most important telecom companies that you can deal with, during the tourism holiday in Uzbekistan:
Boston Corporation:
It is the only alternative fixed line operator in Uzbekistan. It has a license to provide mobile and data services between local and international cities, and is characterized by its high coverage.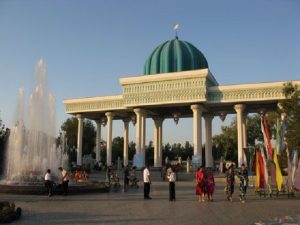 Oztecom company:
It is the leading and dominant telecom company in Uzbekistan. It enjoys covering the entire territory of Uzbekistan with its giant network, with advanced modern technologies and various services that the consumer always needs, including:
High quality fast internet.
International Communications.
Providing all types of voice and data transmission services and organizing channels for broadcasting television and radio programs.
Leasing channels to operators and providers of fixed and mobile telecommunications services.
UMS Corporation:
This company provides many distinguished services from advanced wireless internet services, using (GSM) and (UMTS) technologies.
Distance between the most popular cities in Uzbekistan
To explore the tourist cities in Uzbekistan and travel between them, you must know the distance between them. Here are the distances between the most famous tourist cities in Uzbekistan: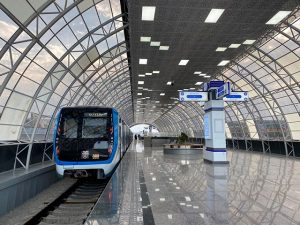 Tashkent to Samarkand 262 km.
From Tashkent to Nekos 806 km.
Tashkent to Termez 479 km.
Samarkand to Andijan 474 km.
Bukhara to recoil 501 km.
Qurashi to Fergana 541 km.
Andijan to Tashkent 268 km.
Tashkent to Bukhara 437 km.
Fergana to Tashkent 237 km.
Bukhara to recoil 547 km.
Fergana to Bukhara 819 km.
Bukhara to Samarkand 259 km.
From Bukhara to Termez 437 km.
Bukhara to recoil 547 km.
Rent a car in Uzbekistan
Car rental in Uzbekistan is an interesting proposition, as it is a great way to explore the country completely freely, and at a reasonable cost. Here are the most important tips, terms and requirements for renting a car in Uzbekistan:
You must be at least 17 years old.
Have a valid passport and an International Driving Permit. A minimum of two years of driving experience.
The quality and type of car you rent varies according to the age of the driver.
The speed limit in Uzbekistan is 60 km/h. And in urban cities 80 km/h. And on the highways 90 km / h.
Book early with the many car rental companies in Uzbekistan.
Choose the company based on previous customers' reviews and good reputation.
Make sure you read the contract carefully before you book your car.