Tourism in Taiwan and your guide to the 4 most important tourist cities to visit
Tourism in Taiwan is one of the modern tourist destinations, which has well-proven in East Asia. This beautiful island has a charming geographical location, as well as a group of the most amazing landscapes, unique cultures and important archaeological sites.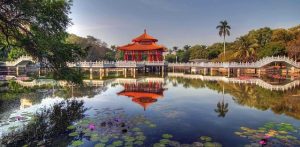 Taiwan has plenty of tourist attractions that guarantee you the best vacation, with its many theme parks, sea cliffs, waterfalls, marble-walled valleys, tropical and alpine forests, ancient buildings with exquisite engineering designs, as well as museums, temples, and night markets Delicious street food, wildlife, and much more make it an ideal destination for tourism.
Tourism in Taiwan
Discover tourism in Taiwan
Among the most beautiful tourist activities that you can do in Taiwan, cross the mountains through hiking trails, ride a bike and enjoy the view of the blue Pacific Ocean on one side and the green volcanic arches on the other. All this and more you can explore in Taiwan on your own. Here is a comprehensive guide on travel and tourism in Taiwan, the best cities and the most important tips…
Best places to stay in Taiwan
Taiwan's best hotels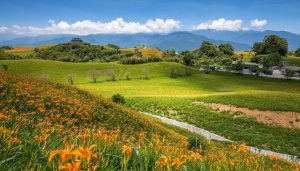 From Taipei's dazzling skyline to scenic mountain ranges, many luxury hotels with fanciful designs take shape. There is also a hotel inside the zoo and many other accommodations in Taiwan … Read more about the best hotels in Taiwan.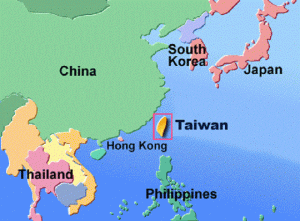 Where is Taiwan located?
Where is Taiwan located?
Taiwan is located in the southeastern side of the continent of Asia, in the Pacific Ocean. And the Formosa Strait separated Taiwan from the State of China by a distance of approximately one hundred and forty kilometers.
Best time to travel to Taiwan
The best time to visit Taiwan is during spring (April to June) and autumn (September to November), when the weather is warm and pleasant. Taiwan has a subtropical monsoon climate. It is worth noting that:
Spring in Taiwan (April to June)
Spring is the ideal time for tourism in Taiwan, as it is characterized by moderate temperature and pleasant weather. The temperature ranges between (24-30) degrees Celsius. In the spring, you can enjoy visiting national parks, hiking in the beautiful trails designated for that, and attending many festivals, the most important of which is the Dragon Boat Festival.
Summer in Taiwan (June to August)
Summer is the peak season for tourism in Taiwan, and temperatures rise in the summer with rain, and temperatures range between (30-32) degrees Celsius. It is a great season to explore Taiwan and its prominent tourist attractions, and it is also the perfect time to go to the beaches in southern Taiwan, Kenting National Park, and Turtle Island to see dolphins and whales, as well as museums, temples and tourist villages.
Autumn in Taiwan (September to November)
Autumn in Taiwan is very beautiful. The weather is mild and cold, and the average temperature is (23-30) degrees Celsius. This allows you to visit the beautiful Taroko National Park and practice all outdoor activities, in addition to exploring Sun Moon Lake, taking boat trips, visiting traditional villages or renting a motorbike, and attending celebrations such as the Mid-Autumn Festival.
Winter in Taiwan is from December to March.
It is the low tourist season in Taiwan. The weather is very cold, with temperatures ranging (18-20) degrees Celsius, but it's a great time to go to the Beitou Hot Springs, one of Taiwan's most popular tourist attractions, in winter. In addition to enjoying the colorful display of cherry blossom trees, visit Yangmingshan National Park.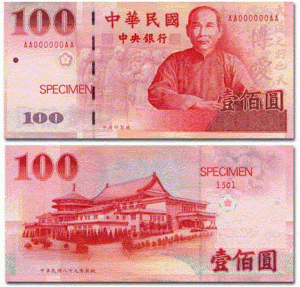 Language in Taiwan
Mandarin Chinese (Hokkien) is the official language spoken in Taiwan. Mandarin is divided into (Standard Mandarin and Taiwanese Mayan), with Standard Mandarin being the most common in Taiwan.
There are also many other minority languages ​​in Taiwan, including: "Taiwanese Hokkien language, Taika Hakka Chinese, Ames language, Japanese language, and English language."
Tourist visa in Taiwan
Tourist visa in Taiwan
If you decide to travel and tourism in Taiwan, you must obtain a travel visa to Taiwan, which is divided into two types:
e-Visa
It is imposed on certain Arab countries, namely: "Saudi Arabia, Oman, Kuwait, Emirates, Yemen, Qatar, Bahrain."
Taiwan visa through the embassy
It is imposed on some Arab countries, including: "Algeria, Iraq, Morocco, Tunisia, Yemen, Syria, Sudan."
In order to obtain both types of Taiwanese visa, it is necessary to follow a set of rules and bring some papers necessary for this, namely:
A passport that is valid and valid for a period of no less than six months, with at least three blank pages.
Reservation of a round-trip flight ticket as evidence of leaving the country after the holiday.
Two recent passport size photographs with white background.
Carefully fill out and sign the Taiwan visa application form.
Proof of hotel reservation in Taiwan for the duration of your trip.
Proof of ability to spend throughout the tenure
Your nation is in Taiwan.
A letter signed by the employer for the employee traveler, and a letter from the study body in which the student traveler is studying.
Pay the Taiwan visa fee, which is $110.
The ideal period for tourism in Taiwan
The ideal period of travel and tourism in Taiwan is about 5 days. So that you have plenty of time to explore it and enjoy its most prominent tourist attractions. Here is a suggested Taiwan tourism program that can help you plan your vacation: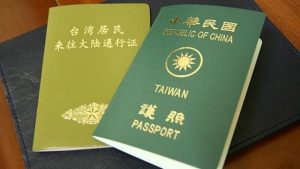 Day 1: Visit Taipei City
You can explore the Taiwanese capital, Taipei, which is a modern and world-renowned city, as well as its ancient monuments. It is a city rich in skyscrapers, religious temples, and important museums such as the National Palace Museum. And don't miss out on enjoying some of the culinary offerings in Taye.
Day 2: Visit Taroko National Park in Hualien County
Explore Taroko National Park, one of Taiwan's scenic natural wonders. Walk the Payang Waterfall Trail, pass the huge white marble walls, which stand in stunning contrast with the icy blue waters below, and explore the Shrine of Eternal Spring on top of the waterfall slope, which has a unique architectural style.
Day 3: Chichang visit Taitung City
Explore the rice fields with a bike tour, enjoy a peaceful ride amidst the plantations and the refreshing scent of blooming lotus flowers and fresh grass. Also enjoy the nightly shows, featuring local folk bands and karaoke.
Fourth day: Visit Tainan City
On the fourth day, you can visit Anping Castle overlooking the bay, the famous Temple of Confucius and Tin Hau Temple, Chikan Tower, as well as the pedestrian-only Shennong Street filled with small shops and cafes.
Day 5: Return to Taipei
Enjoy the view from Taipei 101, one of the tallest skyscrapers in the world, then sip bubble tea and traditional pots, such as dried mango and dried squid that fill the streets, shop from the many active night markets, and prepare to head home.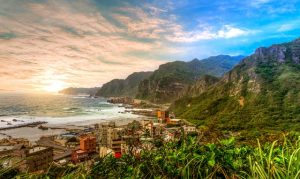 How much does tourism cost in Taiwan?
To spend an ideal holiday in Taiwan, you need to know the average prices for various tourist services and activities in Taiwan, here are the most important ones:
The average cost of a trip to Taiwan for two people for one week is approximately NT$40,875.
The average price of a hotel in Taiwan for a couple is around 3,620 Taiwan dollars.
​​The price of accommodation in Taiwan for one person is 1,810 Taiwan dollars
The average daily expenditure in Taiwan per capita is about 2,920 Taiwan dollars.
The average cost of meals per day per person is approximately NTD 433.
The cost of commuting on local transportation is about NT$292.
Average prices for fun activities, tickets, and shows per person per day in Taiwan is NTD 432.
The average price for tips and tricks in Taiwan is NT$166 per day.
The expenditure on bottled water in Taiwan per day per capita is NT$150.
Transportation and transportation in Taiwan
Transportation and transportation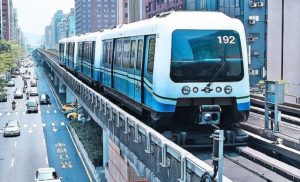 Taiwan has many means of public transportation that you can use easily to move between the entire island, and the most important types of public transportation that you can use during tourism in Taiwan are:
Aviation
Taipei Songshan Airport operates domestic airlines with which you can quickly travel to your desired destination.
Railways
Taiwan has many high-quality railroad tracks, and there is also the Taiwan High-Speed ​​Railway (THSR).
long distance bus
Taipei Bus Terminal, located north of the railway station, is the city's largest bus hub. There are many long-distance passenger transportation companies that are very popular and important in the country.
the ship
Inland transportation by ship in Taipei is one of the wonderful and fun ways within Taiwan, and there are many offers and discounts in it.
metro
The metro is the most efficient mode of transportation to get around in Taipei. There are seven lines that pass through a number of scenic spots, and it is characterized by its speed and reasonable prices.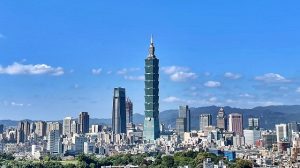 Taipei bus
There are more than 300 bus routes in the city, you can take a bus near almost every metro station to those scenic spots.
Taxis
You can use taxis during tourism in Taiwan to travel through them to your tourist destination in the country. It is also a convenient way.
Bicycles
Taipei has about 180 bike rental stations. And riding a bike is a good way to explore the city, you can use an EasyCard to rent or pay NT$2000 as a deposit.
Maukong Cable Car
It is the main mode of transportation in the Makong area due to the narrowness of the roads, and there are 30 crystal cable cars for you to better enjoy the beautiful scenery.
Motor cycles
Motorcycles are popular in Taiwan, you can rent one with an international driving license to move around the city.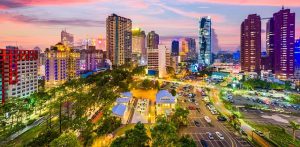 The official currency of Taiwan
The official currency of Taiwan
The Taiwan dollar is the official currency used in Taiwan, and is denoted by the symbol (NT $), as it is denoted in the English language of business and finance by the symbol (TWD).
The Taiwan dollar is called the new Taiwan dollar, and it is divided into over 100 cents or fen, or made up of 10 jiao.
Telecommunications and the Internet in Taiwan
Taiwan has a group of the best and largest communication and Internet companies, always striving to develop and provide special offers at competitive prices. Among the most important communication companies that you can deal with during tourism in Taiwan:
ZoomInfo.
Compal.
chun
Chunghwa Telecom.
Taiwan Mobile "Taiwan Mobile".
Yuanchuan Telecom.
Foxlink
WNC "WNC".
Sercomm.
D-Link Global.
Asia Pacific Communications Corporation.
The distance between the most popular cities in Taiwan
To enjoy exploring Taiwan and its most prominent tourist attractions, you need to know the distances between its various tourist cities. Here are the distances between the most famous tourist cities in Taiwan:
Kaohsiung to Taipei 297 km.
Taipei to Taiwan 282 km.
Jincheng to Taitung City 343 km.
Jincheng to Kaohsiung 285 km.
Taipei to Tainan 265 km.
Taipei to Hsinchu 65 km.
From Taipei to Kaohsiung 296 km.
Taipei to Bole 133 km.
Taipei to Taichung 133 km.
Rent a car in Taiwan
One of the best ways to explore as much of the country and its natural beauty as possible is to rent a car in Taiwan. Here are the most important tips and conditions for renting a car in Taiwan:
Make sure to book your rental car in advance to get the best rate and to guarantee availability.
Obtain an International Driving Permit (IDP), in addition to a valid driver's licence.
Driving on the right side of the road in Taiwan.
Park your car in the designated areas, as there is ample parking at the main tourist attractions.
Never leave anything valuable in your car that you cannot afford to lose.
Most of the major road signs are in English and landmarks are marked.
Cars are not allowed to drive through Alishan National District.
Use Google Maps to navigate through Taiwan.
Speed ​​cameras appear regularly in Taiwan.
Driving in the countryside is not as stressful as driving in the city.
Taiwan has zero tolerance for driving under the influence of alcohol.
The best tourist cities in Taiwan
When planning your Taiwan tour, be sure to include its most important tourist cities. Here are the 4 most important tourist cities that we advise you to visit during your holiday…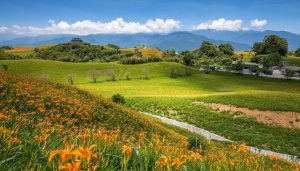 Tourism in Taipei
Taipei
Taipei is the wonderful capital of Taiwan, which is full of diverse tourist attractions that attract tourists from all over the world. In Taipei you can admire the famous 101 that Taipei prides itself on being more than just a tall skyscraper, as well as wander the crowded streets, go to quaint museums and bustling night markets, stroll down the old Jiu Fen Street, and relax in Yangmingshan Park.
Tourism in Hualien
Hualien
Hualien is one of Taiwan's most important tourist cities, and is very popular with visitors and tourists alike, as it is a treasure trove of scenic and culinary gems.
Hualien offers its visitors to enjoy the most enjoyable leisure activities including wandering the Taroko Gorge and getting scenic, as well as enjoying gastronomic treasures, friendly locals, and wonderful architecture.
Tourism in Taichung
Taichung
Taichung is a city rich in cultural attractions, natural sites and great shopping areas, don't miss it.
One can enjoy many amazing things in Taichung, the most important of which are visiting the upscale Miharu pineapple tart shop, going to the Rainbow Military Village, a landmark of vibrant paintings, as well as the original Chun Shui Tang Café, the supposed pioneer of bubble tea.
Tourism in Tainan
Tainan
Tainan is one of the great tourist cities in Taiwan but is underappreciated, as it is full of interesting history and heritage, as well as landscapes worth exploring.
Tainan offers tourists the enjoyment of going to the ancient Anping district, which is dotted with charming tree houses, beautiful forts, food street, scenic temples and much more.
Tips before traveling to Taiwan
Before traveling to Taiwan, you need to know the most important tips to help you have a perfect and hassle-free holiday in Taiwan. Here are the most important ones:
Be careful when you sit on public transportation in Taiwan
There are designated seats on the metro and buses for the elderly, pregnant women and people with disabilities.
Know that criticism is king in Taiwan
So you need to carry cash with you while traveling in Taiwan.
Don't worry about the language in Taiwan
Where English is widely spoken by people in Taiwan.
Don't talk on public transportation
Talking on public transportation in Taiwan is considered rude.