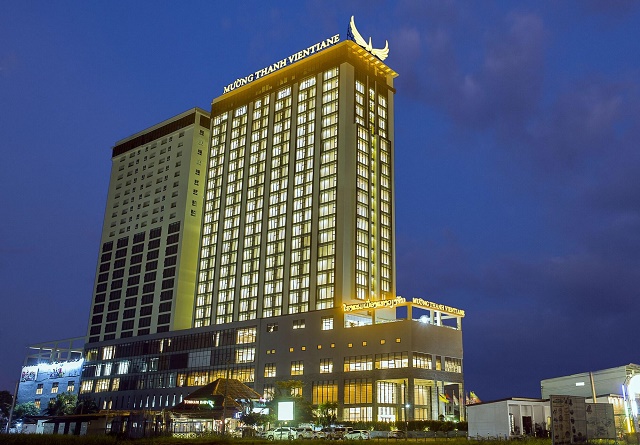 The most famous tourist attractions in Vientiane, Laos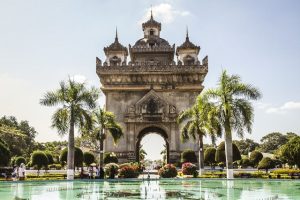 Ocean Park
Ocean Park in Laos
Ocean Park is one of the most important and best places to visit in Vientiane Laos. It is the only water park in Vientiane, and offers a variety of fun activities for adults and children alike.
Enjoy three fast and exciting water slides in Ocean Park, one of which is 15 meters high, and another small one measuring 10 meters. As well as pool bigger, longer and faster waves, also a kids pool, fast food restaurants, and free-to-use cabanas
Plenty of benches around the garden, as well as changing rooms and toilets, and many other services and facilities.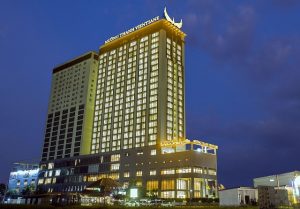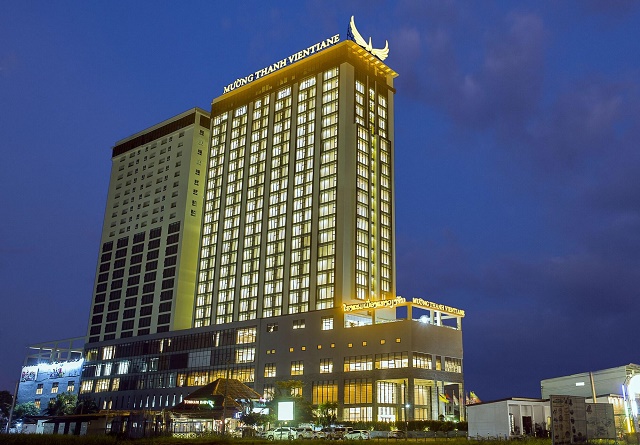 Street food in Vientiane
No tourism in Vientiane Laos is complete without trying its traditional street food. It has a vibrant open-air market lit with festoon lights, for a unique shopping experience.
At this market, you can savor a range of wonderful and delicious Asian foods, such as Japanese sushi, Vietnamese noodles, and BBQ meat on a stick. As well as viewing the many costumes, exhibits, and accessories that you can buy as souvenirs. This is in addition to the possibility of renting a pair of ice skates, and touring the rink, as well as enjoying the famous Thai and American pop music.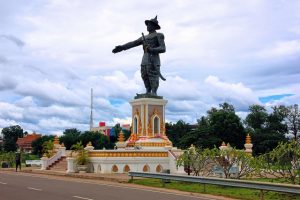 Patuxai War Memorial
The Patuxai Monument or Victory Gate is located at the end of Lin Zhang Street in central Vientiane. Batuxay is reminiscent of the Arc de Triomphe in Paris, but with Laotian characteristics, as you can easily see the French influence in the construction of this gate as it resembles the Arc de Triomphe in Paris. The arch or gate was built to commemorate Laos gaining its independence from France, and to commemorate the martyrs who died in the many wars that Laos faced.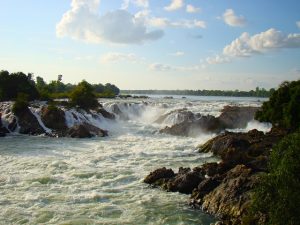 Patuxai is sometimes known as the "vertical runway" because it was built with custom US money and materials. One of the most popular tourist attractions in Vientiane Laos is the Patuxai Monument. The interior of the arch is decorated with paintings of elephants, and you can climb up to the seventh floor to the observation deck above the gate for panoramic views of Vientiane and the Mekong River. In addition to seeing many souvenirs from different countries of the world, the most important of which is the Musical Fountain from China, and the Peace Bell from Indonesia.