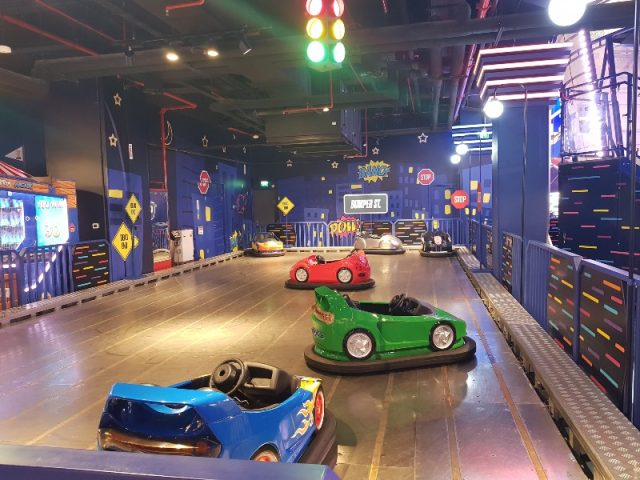 The place is decorated with expressive decorations, tapes and balloons.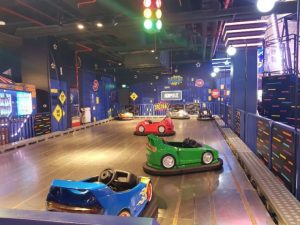 Watch also: Capital Mall Abu Dhabi.
Abu Dhabi Trade Center website
The mall is located in the heart of the city on Khalifa bin Zayed Street. You can also see the following map to view the location in more detail.
Business hours at the mall
It works daily according to the following schedules:
Saturday – Wednesday: from 10 am to 11 pm.
Thursday and Friday: from 10 am to 12 midnight.
Hotels near the Abu Dhabi Trade Center Mall
There are many accommodations available near the mall, and the center itself includes the (Courtyard by Marriott) hotel, which we will learn about its advantages in the following lines. We also mention some other accommodation options, as follows: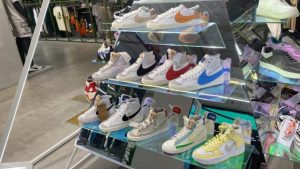 Courtyard by Marriott Abu Dhabi
Courtyard by Marriott
Crystal Hotel Abu Dhabi
A luxurious four-star hotel, located in the business center, the rooms are decorated with warm colors and dark wood furnishings, and it provides facilities including an outdoor pool, fitness center and spa, read more.
Courtyard by Marriott
A distinguished 5-star hotel, it is located near a variety of famous business destinations in the center and offers a variety of facilities, including an outdoor swimming pool, a fitness center and a restaurant,
Velocity slide
One of the entertainment aspects that visitors to the Abu Dhabi mall enjoy is the "Velocity" experience, which is the longest stainless steel slide in the Middle East.
The length of the slide extends from the upper floor of the mall to the lower floor, with zigzags and turns that add to the excitement and suspense of the experience.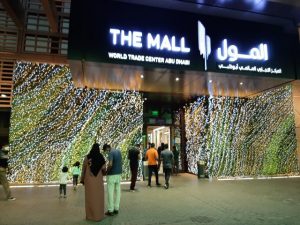 It is worth noting that the length of the tube reaches 68 meters, with some transparent parts to give you a more than wonderful view of the center from above and while sliding.
Read also: Abu Dhabi Mangroves National Park.
Eat delicious meals
Center restaurants and cafes
Food court
Take a break from the enjoyable shopping trip, and sit in the spacious Abu Dhabi mall restaurant hall, as it is full of tables and chairs. You will also see in front of you a distinguished group of restaurants that serve different meals, in addition to cafes and delicious sweet shops, most notably:
Tampa for Indian food.
Sugar Factory Burger.
Jazz at Pizza Express.
Shakespeare & Co.
Pancake House.
Nando's.
Chaban Bhuj.
Papa Murphy.
Dairy Queen Grill & Chill Restaurant.
El Chico.
Doner and gyros.
BF Changs.
Entertaining children and adults
Action Zone
Action Zone Entertainment
It is not possible to visit the Mall of the Mall without passing through the entertainment facilities accompanied by your family and friends, especially children, as many games and entertaining activities have been allocated for them.
Action Zone is a wonderful area that includes modern video games, where it is possible to duel others in a spirited and fun competition and it is suitable for teenagers and adults, while in the Bob N and Play area you will leave your children safely and go shopping where there are many entertainments, and also do not miss visiting Vilo City, which includes slides long in different colors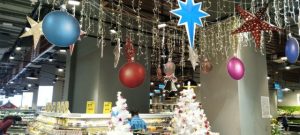 You can also watch the latest movies in the Novo Cinema hall, which is characterized by the latest technologies and tools, and enjoy while eating entertainment.
Also know: Sparky's amusement park Abu Dhabi.
Food purchase
There are many options for selling various and divided foodstuffs throughout the Abu Dhabi mall, and you will find sweets and spices stores, as well as meat, poultry and fish, and you will also get fresh vegetables and fruits. Know the following about food stores:
Royce chocolate.
Saffron Valley.
Tchibo Brosanti.
Swiss Laderach Chocolate.
Al Rifai Roastery.
Lulu Hypermarket.
Attending events
Center celebrations
Events and celebrations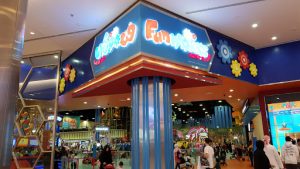 Do not miss the opportunity to attend many distinguished events that are held at different times throughout the year, especially on official holidays, occasions, national holidays, New Year and the month of Ramadan.