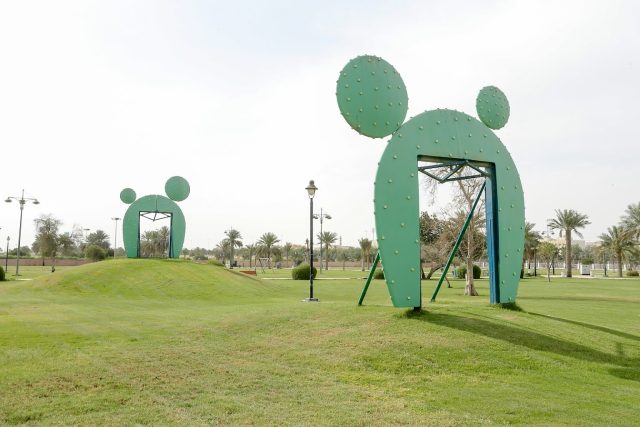 Baniyas Park Abu Dhabi provides specific areas for children that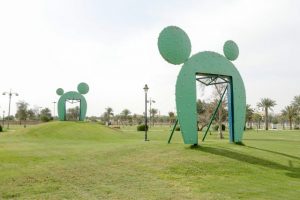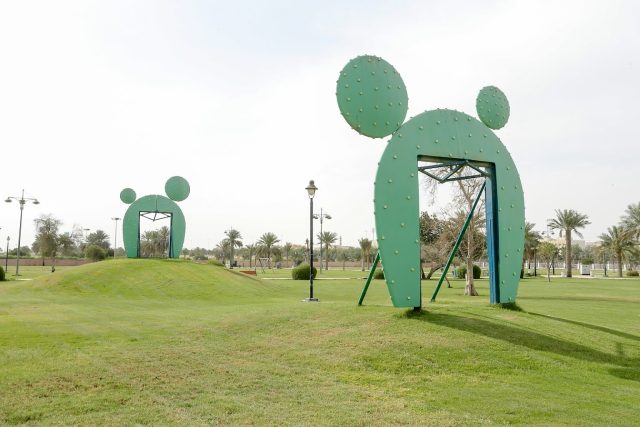 Reading favorite books
Places to sit and read in the garden
Places to sit and read
Many people resort to Baniyas Park to read their favorite books and novels in a distinctive atmosphere dominated by warmth and calm, as although there are many numbers that visit the park on a daily basis for enjoyment and recreation; However, its wide area of about 307,177.00 square meters provides privacy and tranquility for everyone who visits it.
Enjoy a visit: Al Reem Island, Abu Dhabi.
Children's play areas
Garden games
Kids Games
Baniyas Park Abu Dhabi provides specific areas for children that contain a lot of rubber games that are suitable for children. These wonderful areas are used to play with each other and then spend a special time completely free of boredom.
Various facilities
Baniyas Park in Abu Dhabi
different facilities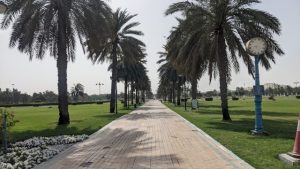 Bani Yas Park has a large number of basic and various facilities that are difficult to dispense with, as this park has toilets for men and women, a large mosque to accommodate all visitors and customers of the park, security services and many other facilities that increase the vitality and beauty of the park also.
Find out more at: Mushrif Mall, Abu Dhabi.
Baniyas Park timings
The park operates on all days of the week from 8 am to 10 pm, except for Saturday and Sunday, when it operates from 9 am to 11 pm.
Entry fees for Baniyas Park, Abu Dhabi
Entry is completely free; Because it is a public park.
Where is Baniyas Park located in Abu Dhabi?
Sharq is located in Baniyas; east of Abu Dhabi, to view the site and to know the surrounding areas and the roads leading to them; The following map can be found.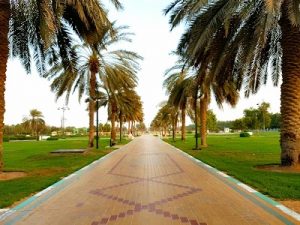 you practice running, walking, cycling and many other distinctive sports, and this can be practiced while enjoying the scent of flowers that smell from all over the garden.
More entertainment in: Nurai Island, Abu Dhabi.
Eat delicious meals
Baniyas Park
Green areas and benches to sit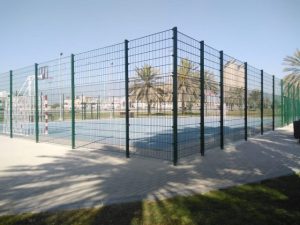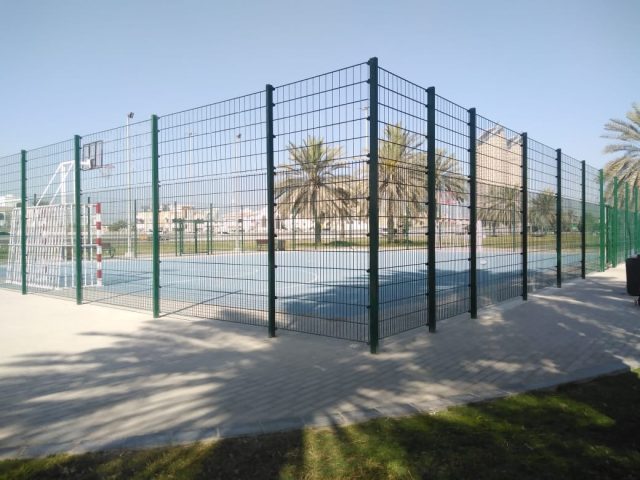 The garden has wide green spaces that allow you to sit on the grass, and here you can bring some food with you and eat it in the garden and wherever you prefer, and there are some stalls next to children's games.