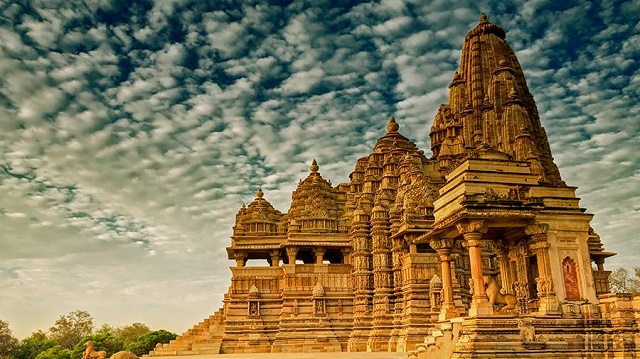 Tourism in India is the land of palaces and 7 of the finest Indian tourist cities
Tourism in India is full of impressive contrasts, as it is a meeting point of the ancient and modern, traditional worlds. It is also rich in different cultures, heritage and religions, in addition to its charming landscapes, which attract millions of tourists from all over the world. Here in this article is a comprehensive report on travel and tourism in India, the most important information and tips and the best tourist cities in India that we advise you to visit…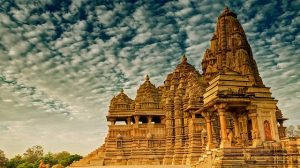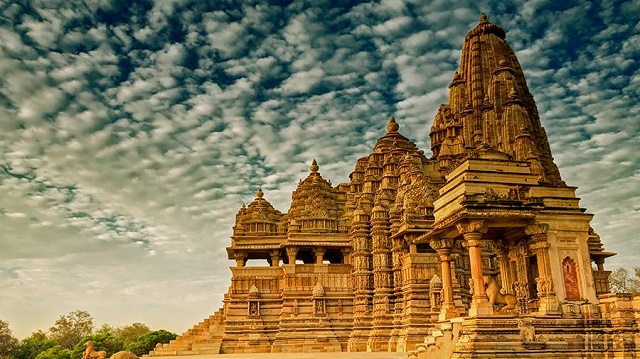 India is the seventh largest country in the world in terms of area, and the second largest in terms of population. It offers you a great opportunity to experience and explore the many holy places, pilgrimage sites, ancient ruins, and religious structures.
Tourism in India
Discover tourism in India
India is full of stunning landscapes like misty hills, stunning beaches, national parks, wildlife sanctuaries, and golden deserts. It also allows you to attend traditional Indian festivals, visit lively markets, explore Indian lifestyle and experience traditional Indian hospitality. Below, explore tourism in India, and learn about the most important 7 tourist cities in India.
Best places to stay in India
India has a distinguished group of hotels, resorts and various accommodations, to suit different budgets. Including hotels with charming views, including accommodation located near important tourist sites… Read more about the best hotels in India.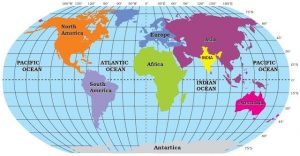 Where is India located?
Where is India located?
India is located in the southern part of the continent of Asia. It is bordered on the south by the Indian Ocean, and on the southeast by the Bay of Bengal. On the southwest side, it is bordered by the Arabian Sea, on the west by Pakistan, and on the east by Myanmar and Bangladesh. On the northeast, it is bordered by Bhutan, China, and Nepal.
India shares maritime borders with Indonesia and Thailand, and is close to the Maldives and Sri Lanka in the Indian Ocean.
Best time to travel to India
The best time for tourism in India is during the cool and dry season, between (November and March). This is where the weather is cool, dry and sunny. The following is a breakdown of the seasons of the year in India: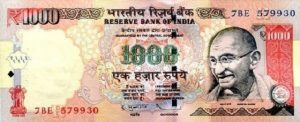 Winter season (December to February):
It is the peak tourist season for the beach towns in India, where the coastal areas are blessed with dry weather and mild temperatures. It is the perfect time to attend many festivities, holidays and festivals like Christmas, New Year and club parties in Goa.
Spring (March to May):
Spring in India is one of the best times to visit, as it enjoys balmy temperatures, and a wonderful festive atmosphere full of fun and joy. You can visit the wildlife parks in central India, and attend the many festivals.
Summer season (June to August):
It is the perfect season to go to the Indian countryside and visit the hills. But avoid Indian coastal areas during the summer months. Prices drop in the summer.
Autumn semester (September to October):
Autumn is characterized by its pleasant weather, and the lack of precipitation. It is the perfect time to visit Delhi and the Golden Triangle, and explore the historical sites and famous landmarks of India. In addition to attending one of the biggest festivals in India which is the "Festival of Lights".
The language in India
The official languages ​​of India are Hindi and English. There are also many other minority languages ​​such as Marathi, Bengali, and Telugu
Tourist visa in India
Tourist visa in India
Traveling to India requires a visa to travel to India. This requires a set of rules and necessary documents, the most important of which are:
A passport valid for at least 6 months from the end of your tourist trip in India.
Apply for India Tourist Visa Online Form, fill it carefully and clearly.
Pay the visa fee of 2060 EGP.
Two recent personal photos with a white background, size 4*4.
Round trip flight ticket reservation.
Proof of hotel or accommodation reservation in India for the duration of your trip.
Three-month bank statement, stamped by the bank.
A letter from the employer, signed by the employer, indicating the value of the salary.
Qualification certificate for graduates or registration document for students.
There are different types of visas for travel to India, including:
Single Entry Visa: It is valid for three months, but it allows you to enter India only once, and for only thirty days.
Entry Multiy Visa: It is expensive, but it is a multiple-entry visa to India, with a duration of six months.
The ideal period for tourism in India
The ideal period of tourism in India is about two weeks, and because India is a very large and diverse tourist destination, this period enables you to explore most of its prominent attractions. Here is a tourist program that you can follow or modify:
Day 1: Visit Delhi:
To visit its most prominent tourist attractions, such as Chandni Chowk, the Red Fort, the Jameh Mosque, the Lotus Temple, the Akshardham Temple, Humayun's Tomb, and Qutub Minar.
The second and third day:
Agra visit:
To enjoy visiting the Taj Mahal at sunrise, and Agra Fort. They are two of the most famous tourist attractions in the world.
Day 4 and 5: Visit Ranthambore
This is where you can do the largest possible number of exciting safari trips with tigers, and explore the unique wildlife in the amazing reserves.
Day Six and Seven: Visit Jaipur
Enjoy visiting the City Palace, Jantar Mantar Observatory, Amer Fort, Water Palace, Hawa Mahal (wind palace) and Jalwar Bagh (monkey temple).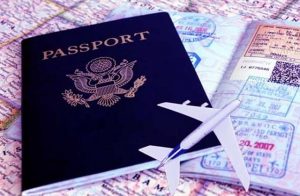 Day Eight and Nine: Visit Kochi
Here you can visit Chinese Fishing Nets, Pardesi Synagogue, St. Francis Church and Mattancherry Palace also known as Dutch Palace.
Day 10 and Eleven: Visit Munnar
And that's where he explored tea plantations, Mattupetty Dam, Echo Point, Upper Station and other tourist attractions.
Day 12, 13 and 14: Visit Alleppey, Kumarakom, Cochin
And on those last days of the cruise, take a backwater cruise, shikara boat tour, relax at a resort in Kumarakom, and do a great Ayurvedic massage. And then get ready to leave India and go back home.
How much does tourism cost in India?
A good budget planning before traveling to India is one of the important things that must be done to have a successful holiday. Here are the average prices and costs of tourism in India:
The average cost of a flight to India (from all airports) ranges between "1025 and 1731" US dollars per person for economy flights.
The average cost of flights to India per person ranges from (3,219 to 5,435) US dollars for first class.
The per capita daily expenditure for transportation in India ranges between (24-49) US dollars.
The average price for a one-week trip in India is $1,294 for a single traveler.
The average prices for food, travel and sightseeing in India range from (12 to 24) US dollars per day per person.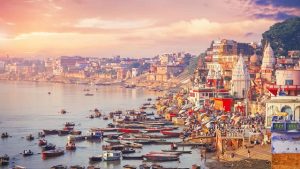 Transportation and transportation in India
Transportation and transportation in India
There are many modes of transportation in India, which you can take within the country. Following are the most important means of transportation in India:
Air transport:
Air travel within India is one of the best means of transportation, as domestic air travel is booming in the country. There are many domestic flights, which serve all over the country, at affordable prices that also fit tight budgets.
bicycle:
You can travel within India by riding a bicycle, whether it is your own, rented or bought at cheap rates. It is a basket that provides you with exciting and interesting adventures to explore the prominent landmarks of India, and enjoy the charming views on both sides of the road.
ferries:
India has a wonderful night cruise ship "Angria Cruise", between Mumbai and Goa. It is run three times a week by both parties. There are also many shorter river ferry services, and various boat trips, which you can take within India with ease.
buses:
Buses or coaches are found almost everywhere in India, and they are the only way to get around the many mountainous regions of the country. It is also the cheapest way to get around in India, with fast and frequent services. You rarely need to book in advance.
Taxi:
Most of the tourist cities in India have taxis. They are usually metered, although drivers do not operate them. To avoid fare scams, use prepaid taxis if possible.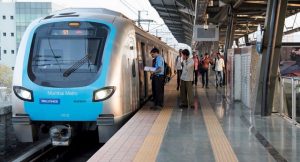 Car and Motorcycle:
Car rental in India is one of the means that few people go to, due to the driving conditions on Indian roads, and their high cost, especially with a driver. Nevertheless, it is an interesting way to move around the country.
Taxis such as Uber and Ola Cabs:
There are such cars in India, which you can order through mobile applications, and the fare will be calculated electronically. It is a cheap way, and it is considered the best means of transportation within India.
Auto rickshaw and e-rickshaw:
Similar to the tuk-tuk of Southeast Asia, the Indian auto rickshaw is a three-wheeled, motorized device with a tin or canvas roof and sides. They usually accommodate two passengers, and are also known as cars, scooters, and rickshaws.
Tempo and Vikram:
They are large-sized automatic rickshaws with room for more passengers, travel on fixed roads for a fixed fare, and are among the most dangerous modes of transport in India.
Tongas:
They are horse-drawn carriages, found in most cities of India, and are also an interesting means of transportation to explore the country.
Shared Jeeps:
In mountainous areas, shared jeeps supplement bus services, and charge a similar fixed fare. Jeeps only drive when they are full, and jeeps are known as "sumo".
trains:
India's railway network is one of the largest and busiest in the world. Traveling by train is the perfect Indian experience. Trains offer more space and a smoother journey than buses, and are especially recommended for long journeys, and there are many types of trains that you can choose from to suit you.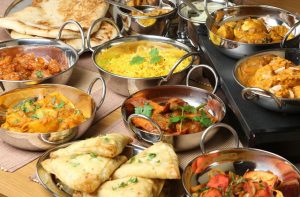 Food and drinks in India
Food and drinks in India
There are some dishes and drinks that we suggest you try while on vacation. Like tandoori and chicken tikka: bright red or orange dishes. It is one of the most beautiful Indian dishes, tandoori chicken is cooked with bone and seasoned with special spices, the most famous of which is gram masala. Paneer Curry: Paneer is used to make a variety of delicious curries
Batten.
South Indian food is considered unique, due to the use of coconut as the base for almost every dish. Its spices are slightly different from North Indian cuisine. For example, cumin is more popular in North India, while tamarind and mustard seeds are preferred in the South.
As for the most famous Indian drinks: Lassi is the popular drink, and it is based on yogurt in India. It can be salty or sweet. On top of Indian tea, as India is one of the largest exporters of tea in the world. Indian tea is served with milk. And Masala tea: a milk tea flavored with a lot of special spices, do not miss to try it.
The official currency of India
The official currency of India
The rupee is the official and circulating currency in India. The Indian rupee is divided into 100 paisa. The rupee in Sanskrit means silver.
Communications and the Internet in India
India has many mobile phone carriers. Here are the most important and largest telecom companies in India that offer the best deals:
Airtel
BSNL
Datacom Unitech
Vodafone
Virgin Mobile (MVNO) "Virgin Mobile (MVNO)"
Indicom Reliance Mobile
North Goa
Idea
All these major companies are distributed in all the states of India, and they are distinguished by their reasonable prices as well as their many services, high quality and high speed internet. When you travel to India, don't worry about connecting to the internet, or making international or local calls. There are many great companies, just choose what suits you.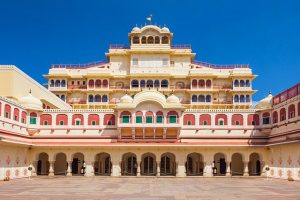 The distance between the most famous cities in India
Here are the distances between the most popular tourist cities in India:
Delhi to Mumbai 1149 km.
From Delhi to Kolkata 1,305 km.
Delhi to Bangalore is 1.737 km.
Delhi to Kolkata 1,305 km.
Bangalore to Agra 1200 km.
Kolkata to Mumbai 1.656 km.
Jaipur to Mumbai 919 km.
Bangalore to Bhopal 1144 km 711 miles.
Delhi to Gangtok 1127 km 700 miles.
Jaipur to Jharkhand 1,023 km 636 miles.
Rent a car in India
Although renting a car in India is a wonderful experience, it is also an exciting adventure. Here are the most important guidelines and papers needed to be able to rent a car in India:
Be aware that the road condition in India is very poor, and it takes a lot of time to reach the destination you want to reach.
You must have a driver's license valid for at least one year, as well as an international driving license.
Obtaining a credit card for the main driver.
Be sure to choose a comfortable, air-conditioned vehicle, given India's hot climate and rugged roads.
Cars are heavily taxed to cross the state, so double check the prices displayed.
Your driver will suggest going to certain places and certain restaurants, as he will get a commission for that, so be firm in your choice from the start.
Check out car rental from trusted companies in India like Swagatam Tours, Car and Driver and many more.
The best tourism cities in India
India is a giant and diverse Asian country, full of different cultures and traditions that have distinguished it with a special character. Here are the 7 most important tourist cities in India.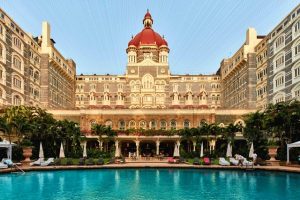 Tourism in Delhi
Tourism in Delhi
Delhi is the beautiful Indian capital, which attracts millions of tourists from all over the world every year. It is a vibrant city, enjoying many exciting tourist attractions, as it combines the ancient past with the modern present.
The city of Delhi provides its visitors with the possibility to enjoy many recreational activities, such as wandering in its crowded streets, its huge markets, and its crowded trains. As well as visiting the Red Fort, which dates back to the seventeenth century, to enjoy exploring the impressive Mughal architecture.
You can also ride one of the various transport vehicles in it, and go to the Jamia Mosque in Delhi, which provides you with enjoying the calm atmosphere and beautiful welcoming smiles. And don't forget to climb to the top of the mosque's tower for a small fee to get panoramic views of the city from the top.
tourism in jaipur
Jaipur
Jaipur is the capital of the state of Rajasthan, and it is one of the most important and favorite tourist destinations in India, nicknamed the "Pink City".
In Jaipur, you can enjoy a lot of great things, most notably exploring the impressive Amber Fort, a stunning sprawling complex located on a hillside overlooking the lake, and one of the city's most important tourist attractions.
You can also take a trip to the opulent City Palace with its stunning courtyards and gardens, as well as the Imaginatively Designed Palace of the Winds.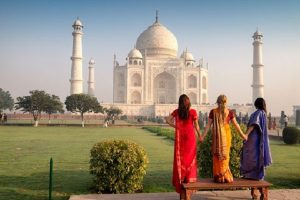 Tourism in Agra
wages
Agra is a small city in India, but it is very famous and popular in the world, and it is visited by millions of visitors and tourists from all parts of the world throughout the year.
Perhaps the most prominent of Agra's tourist attractions is the famous Taj Mahal, which is located on the Yamuna River, and is a symbol of romance, love and adventure, as it was built of white marble made of porcelain in the mausoleum by the emperor as a lavish memorial to his wife.
You can also take a guided tour of the ancient Agra Fort, which dates back to the Mughal era, and is an attractive place to visit in the city, where the walls of the castle and its magnificent designs.
Tourism in Mumbai
Mumbai
Mumbai is one of the most famous tourist cities in India, which is well worth a visit. It has an astonishing mix of slums and very affluent neighborhoods.
In Mumbai, you can admire world-class luxury homes, towering skyscrapers, along with the largest slums in Asia.
Admire the India Gate in Mumbai, which is a stone arch built on the
The waterfront in 1923. And don't miss visiting the cave temple complex in the Elephant Caves, as well as taking an amazing cruise and watching the scenic surroundings.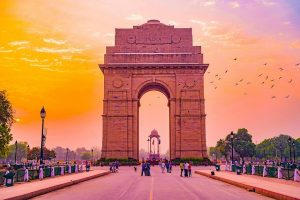 Tourism in Bangalore
Bangalore
Bangalore is located in the southern part of India and is one of the important tourist destinations in the country. It has become a thriving global center for industry, nightlife and outdoors.
Bangalore has a large number of amusement parks, and wonderful markets such as the "Krishnarajendra" market. In addition to many restaurants to taste the most famous Indian dishes.
Tourism in Varanasi
Varanasi
Varanasi is a sacred city in India, located on the banks of the divine Ganges River. Hindus believe it is a holy place of pilgrimage. It is an exciting city and we recommend it to visit.
A visit to Varanasi also finally helps visitors to understand the deep cultural and spiritual practices of India, as it is famous for the religious practices that take place on the banks of the Ghats. You will see pilgrims bathing in the waters of the Ganges, as well as the cremation of Hindu bodies.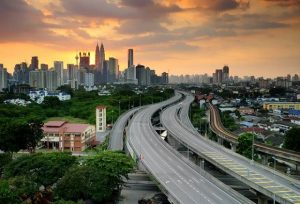 tourism in kolkata
Calcutta
Calcutta is the ancient capital of India, and has a strong history. It is also today the largest Indian commercial mega city full of wonderful tourism potential.
Calcutta is called "the capital of tea", and it is a friendly place where poverty and modernity unite side by side. Victoria Memorial.
Tips before traveling to India
Before you travel to India, it is a must to get acquainted with some of the top guide tips for a perfect hassle free holiday. Of them are the following:
Avoid drinking tap water
Consume bottled water, and avoid drinking tap water completely. Also, when brushing your teeth, do not use tap water, to avoid infection and disease.
Be active on your vacation
No time for laziness, there are plenty of opportunities to attend amazing movies, events and concerts in India.
Beware of scams and scams
If someone offers to take you to the official government tourism office to book a ticket, tour or hotel or to exchange money, they will take you to a regular travel agent, book complete tours do not go out even with fake travel agents.
Watch what you eat in India
Don't overindulge in a lot of curries and street-side snacks, so you don't get some stomach infections and get serious illnesses.
Don't miss to bring your camera
India is a beautiful and cheerful country full of colours. Allowing you to take a range of great photos. India is a street photographer's dream.
Watch your clothes
Pay attention to your clothes while traveling in India, as the culture of India, like many other Southeast Asian countries, is conservative.