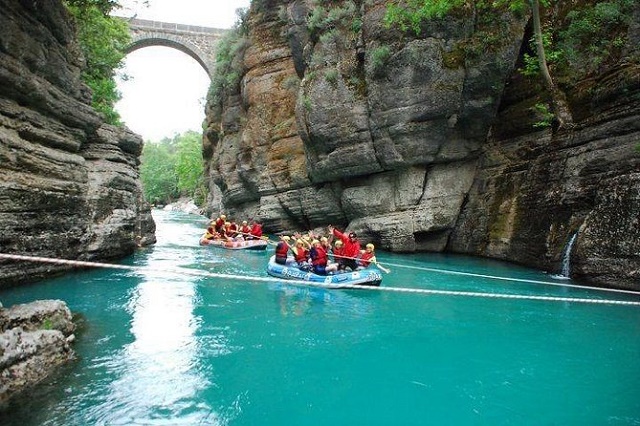 The most important tourist places in Alanya, Turkey
The most important tourist places in Alanya, Turkey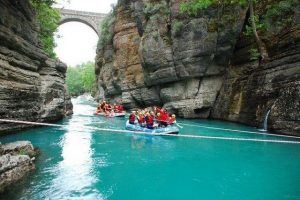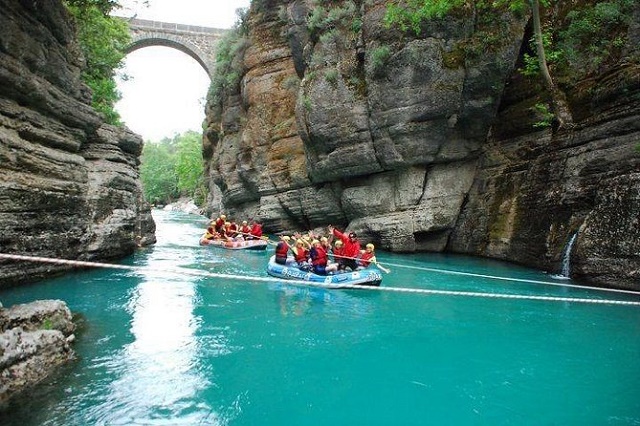 Alanya includes a group of the most beautiful tourist places, explore with us the following 9 of the most beautiful recreational activities and tourist places, which you can visit during tourism in Turkish Alanya:
Kızılkule Tower in Turkey
The Red Tower was built in 1226 AD to protect Alanya Castle and the Seljuk Shipyard. It is one of the most famous tourist attractions in the Turkish city of Alanya, which is worth a visit.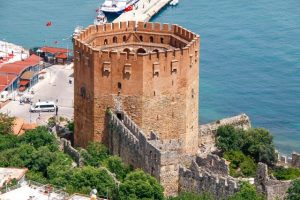 You can climb the tower, which is 30 meters above sea level. In order to have a panoramic view of the entire city from the top. You can also walk around and explore the area surrounding the tower, such as the ruins of the castle, which dates back to the 13th century, in addition to going down to the harbor.
Relaxing at Cleopatra Beach
Cleopatra Beach in Alanya, Turkey
Alanya has a wonderful climate, which attracts thousands of tourists every year. It is also characterized by its wide, clear and clean sandy beaches, the most important and famous of which is Cleopatra Beach.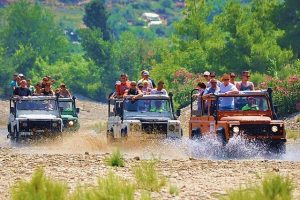 Cleopatra Beach has the best sand among all the beaches of Alanya. It is also a free beach with all services, such as deck chairs, umbrellas, bathrooms and showers. It is the most popular beach in the city. It also allows you to practice many beach activities and interesting water sports such as kayaking, water skiing, swimming and others.
Dim Cave
Dim Cave in Turkey
Dim Cave is located 11 km from Alanya and is a popular tourist attraction in the city. Dim Cave is located at the foot of the western hill of Mount Sebeli Reis in the Taurus Mountains, the height of the cave is approximately 232 meters.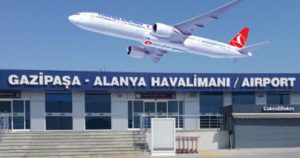 This cave is the second largest cave in Turkey and is open to visitors. The cave entrance area features a café, which offers great views of the coastal plateau below. You can also wander inside the cave's inner corridor, which is about 360 meters long, and delve into the depths on an exciting adventure. There is also a small lake at the end of the cave with an area of ​​200 square metres.
Koprulu Canyon National Park
Koprulu Canyon National Park is one of the most beautiful recreational places, which you can visit in Alanya. Located about 120 kilometers north of the city, the park is popular for its interesting kayaking trips.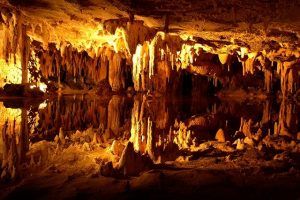 Rafting along the blue Kopru glacier, which winds through the valley, heads under the Romanesque Olok Bridge, which dates back to the 2nd century. You can also explore many remains of Roman ruins, such as the Great Roman Theatre. As well as cafes and restaurants along the river shore.