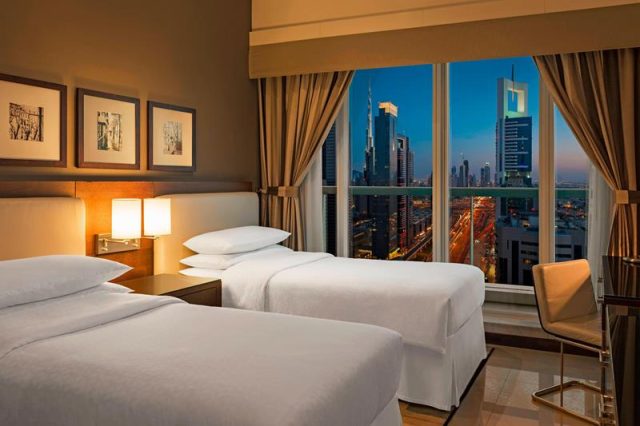 Dubai Dinosaur Park is one of the most important tourist parks that attract a large number of visitors
Dubai Dinosaur Park is one of the most important tourist parks that attract a large number of visitors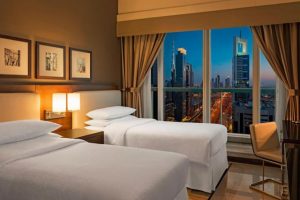 From tourists on a daily basis because it contains robots for huge giant creatures that attract the attention of children in particular. This park combined the entertainment and educational aspects about the life of dinosaurs that have become extinct for millions of years, how they lived, and what their original habitat is.
And a lot of cultural information, and questions that occupy the minds of many, the park is full of facilities that all groups enjoy, so if you are in Dubai, do not miss visiting it when you go to Zabeel Park to see giant dinosaur figures
and get to know them closely, and children acquire cultural information about these creatures.
Discover Dubai Dinosaur Park
The world of dinosaurs is full of many secrets and mysteries that many do not know; As it is one of the huge creatures that became extinct millions of years ago, and the human being did not attend it, but we see it in science fiction films on television, and some archaeological excavations have found skeletons and bones of these creatures that are presented to you by the Dinosaur Park in Dubai, as follows: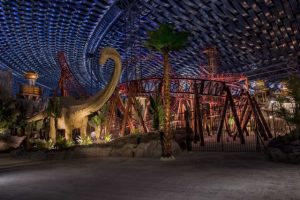 A soundtrack that will make the visitor feel like the real one!
An educational park that is more than entertaining; It includes 100 species of dinosaurs such as Ankylosaurus, Triceratops, Tyrannosaurus, and Apatosaurus, which visitors get to know in detail since their history of origin, the nature of their environment, and even the causes of their extinction. You can interact with dinosaurs closely, take memorial photos next to them, and play with them as they move towards you. Enjoy a unique experience. One of a kind with giant dinosaurs.
The contents of the dinosaur park in Dubai
The park occupies a very large area to accommodate large and small dinosaur figures, and it also contains the following parts: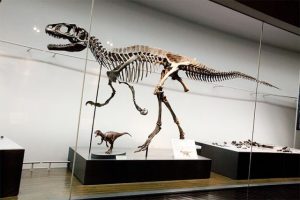 Dubai dinosaur park
Dubai dinosaur park
The laboratory owns the bones of real dinosaurs that lived millions of years on Earth. Through the laboratory, the visitor learns about the life stages of this giant organism. These bones, or what are