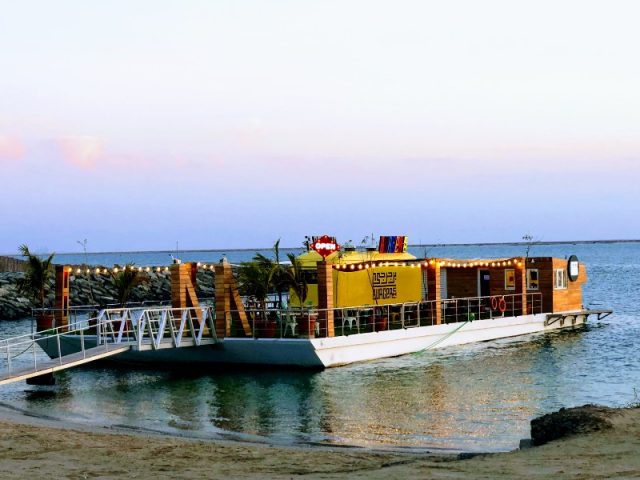 .itness center, wellness center and spa, with free Wi-Fi
.itness center, wellness center and spa, with free Wi-Fi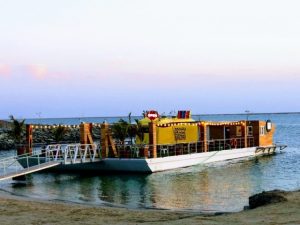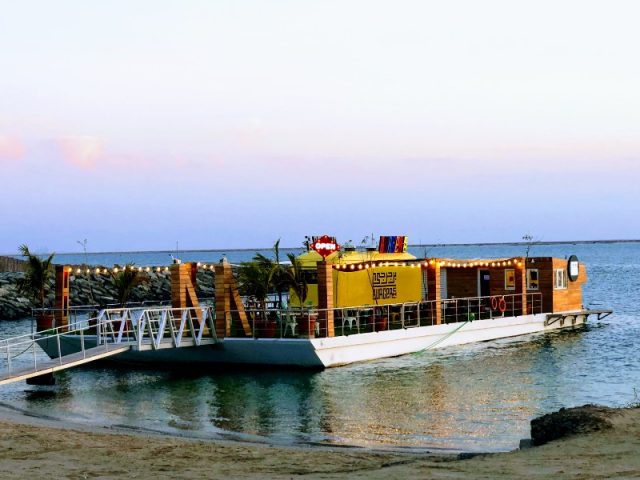 There are also basketball courts on the beach, which are open to everyone, and there is a green space to spend some time in and relax.
Also try: Khalifa Park, Abu Dhabi.
Eat and drink
Beach restaurants
Al Bateen Beach Restaurants
Eat your favorite food with a fun atmosphere with natural views and in the open air on Al Bateen Beach, Abu Dhabi, where there are also food carts that provide some snacks and foodstuffs, as well as hot and cold drinks, and there is also a distinctive cafe with a beach view.
More restaurants in: Khalidiya Mall, Abu Dhabi.
recuperation
Sitting on the beach
Beach seating
Relax in complete comfort on the seashore, where there are shaded wooden cabins in front of the sea, and also enjoy a free tour along the beach on the sand or in the green space, as it overlooks the Hudayriat Bridge and the city's landmarks and is close to public facilities.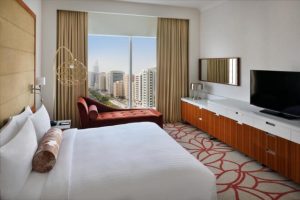 One of the best amenities and recreation is watching the amazing sunset colors reflected beautifully on the water page and contemplating the sunset stages.
Entertaining children
Kids Games
Games on the beach
Bring your children to a fun beach picnic, where fun activities are appropriate for their age, including swimming in a safe area and playing with wet sand, and there is also an area with some movement games on the beach, including slides, swings, and others.
Enjoy in: Abu Dhabi amusement parks.
Diversity of facilities
The best feature of Al Bateen Beach is the availability of many facilities that seek to serve visitors, including clean toilets, food carts, a private beach for women, available parking spaces, a café, green space, beach playgrounds, and showers, in addition to the service of security and rescue personnel, and paramedics.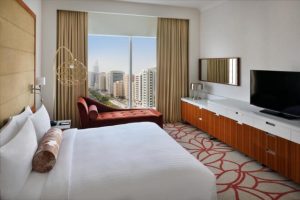 Al Bateen Beach, Abu Dhabi
The beach is located on Khalifa Al-Mubarak Street, in the Qasr Al-Shati area in the city of Abu Dhabi. You can also view the following map to know the location and follow the route for easy access.
Al Bateen Beach opening hours
The beach operates from 7 am to midnight.
Hotels near Al Bateen Beach
There are some of the best accommodations near the beach, so; We mention some of the best of those places:
Marriott Hotel Downtown
Marriott Hotel Downtown
Grand Villaggio Hotel Abu Dhabi
A luxurious 5-star hotel in Abu Dhabi. The rooms are spacious and have quiet décor. The hotel provides a variety of facilities to serve visitors, including a swimming pool, a fitness center, and a business center. There is also free Wi-Fi. read more.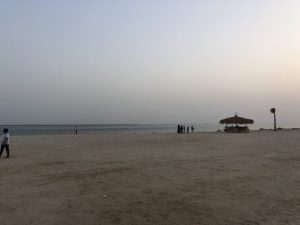 Also visit near you: Abu Dhabi Corniche Beach.
Marriott Hotel Downtown
A wonderful 5-star hotel located near the Beach Palace area near Al Bateen Beach Abu Dhabi. It features modern and comfortable furniture, and offers luxurious facilities, including a swimming pool, f