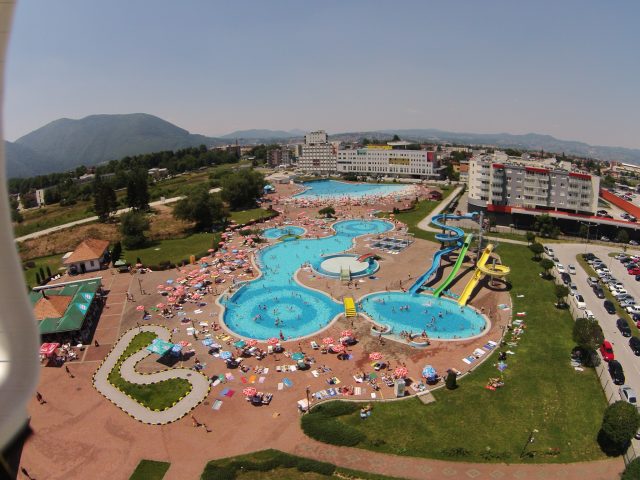 Sarajevo Amusement Park is one of the most popular places people
Sarajevo Amusement Park is one of the most popular places people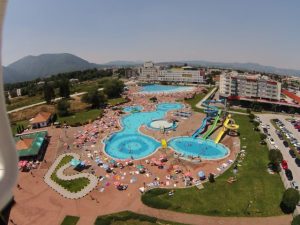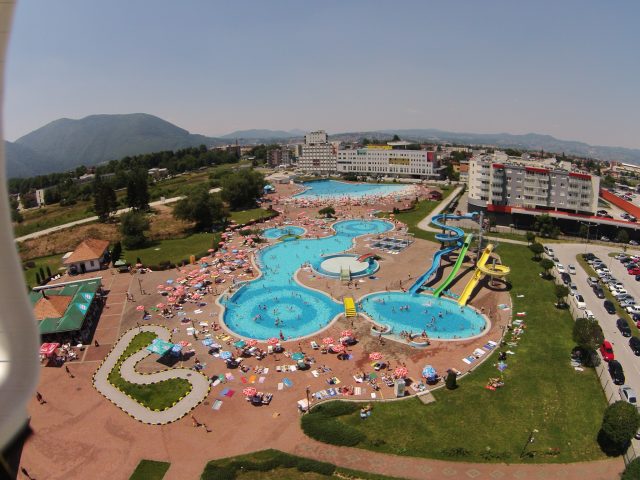 like to visit when they are in the city, to enjoy their time and spend a wonderful holiday with their families or friends, and make happy memories.
So we will help you here and recommend the most places that you can visit while you are in Bosnia, especially if you are there to experience tourism in Sarajevo, the capital.
The most famous amusement park Sarajevo
There are many entertainment places that are suitable for young and old, and also places suitable for young people only, and now here are the best of these places.
Sunnyland amusement park
Sunnyland is one of the largest Sarajevo theme parks, where there are many activities and activities that can be practiced and enjoyed when visiting the park. There is a long railway that winds around the park and the express train or the so-called death train walks on it. Some games, in addition to the possibility of horse riding and roaming around among the trees and plants.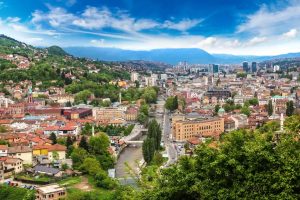 This place is one of the most places that Sarajevo residents go to for entertainment and to spend an enjoyable holiday, as there are all the things that they may need while they are there. There are many restaurants that serve fast food and cafes that provide the best drinks that are suitable for children and adults, and there are also many It is a place where the little ones can play to entertain themselves and have fun.
You can go there with your own car, as there is a private parking lot in the park, and if you want to get there via Google Maps, click here.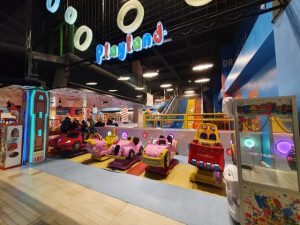 Riviera Ilija Aquatic Termalna rivijera
Riviera Ilija Waterpark
Riviera is a small water village, with many large and small swimming pools, including open and covered, in addition to some hot springs that work all time of the year, and steam rooms as well, in addition to many restaurants and cafes that provide a lot of meals and drinks Hot and cold, this village is an important tourist attraction for the city, as it is located near many luxury tourist hotels.
This tourist village provides many services such as amusement parks, children's playgrounds, some giant slides and plastic boats, and there are also some covered halls that have games for young children, and there are also many facilities for wheelchairs so that they can enjoy their time with others, in addition to the presence of a car park Especially for electric chairs and also for private cars.
The water park is a great place and suitable for a fun summer vacation, especially if you are in a city far from the beaches such as Sarajevo, and you can get there via Google Maps from here.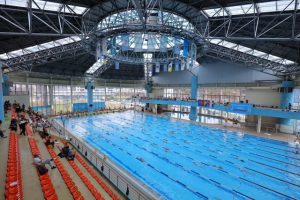 Fox in a Box . Maze Room
maze room
The escape room is a place of entertainment for young people and adults, where the enjoyment lies in this place by solving puzzles and using smart tricks to get out of the maze or the room, and access to the last key and use it to open the door to get out, and in this place there are more than one room and each room there is It has many puzzles, so it is better to go there with a group of friends so that you can enter the room together and have a good time together.
The place is very suitable for a fun day out. According to visitors, this place is one of the best Sarajevo theme parks for youth and group holidays, many of those who visited have left positive comments after their experience, and many intend to come back there again when they get the chance.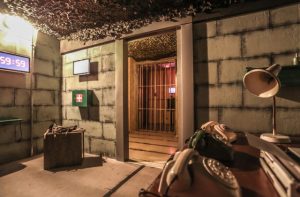 And to go there via Google Maps from here.
Playland
Playland
Playland is a children's entertainment center, where there are many games that children love and that suit their young ages, such as electric cars, ball halls, electronic games, fish tanks, maze rooms, drawing and coloring games, and there are also group games that parents can share with their children in it while playing
The place offers a lot of services such as fast food in the restaurants located there, juices and ice cream as well, and there are places designated for children with special abilities, but when you go there it is better to accompany your children due to the crowding and more concern for their safety.
To get there via Google Maps, click here.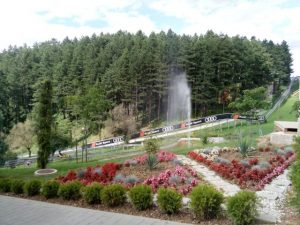 Olympic swimming pool Otoka Olympic
Olympic swimming pool
The Olympic swimming pool is one of the recreational places that many Sarajevo residents visit, especially in the summer. For physical sports.
The place offers many services to its visitors, such as private lockers with a high level of safety for keeping items, private toilets, as well as places suitable for wheelchairs and those with abilities, and a special parking lot for cars that come to the place, in addition to receiving some trips organized by schools for children to spend a fun day playing in Swimming pools, enjoying water and water games, and providing a number of skilled trainers to take care of all the people who go there to swim.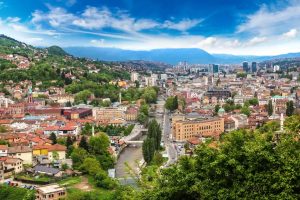 You can go there alone or with your family. The place welcomes everyone, whatever their age, and it is close to the city center, and you can get there via Google Maps from here.