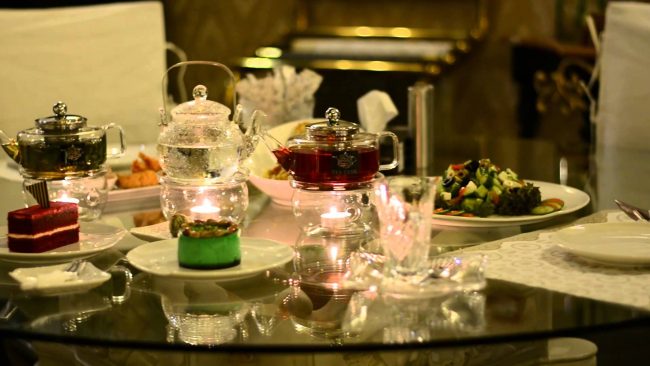 The best restaurants in Bahrain
The best restaurants in Bahrain
Bahrain possesses an integrated set of distinct tourism components that have made Bahrain a tourist destination for all tourists, especially the Gulf, and among these components are the availability of luxurious and traditional restaurants that meet all tastes.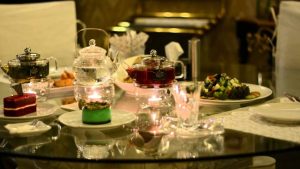 The presence of restaurants is an important factor in the development of tourism, as it plays a role in serving tourism and facilitating the lives of tourists during their stay in Bahrain, and gives them an idea of ​​the ancient Bahraini cuisine.
The best restaurants in Bahrain
In this article, we will give you an explanation of the most important Bahrain restaurants.
Amoush Restaurant
You realize from his name the type of foods he serves. Amoush Restaurant is an experiment by one of the Bahraini youth, Abdullah Al-Aradi, to revive the popular Bahraini food, especially among the youth, with great success inside and outside the Kingdom.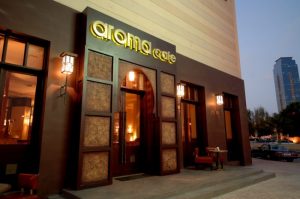 The design of the restaurant is simple, and it consists of two floors; Upstairs sitting on the ground and first floor tables. When entering the restaurant, the unique scribbles and colors that cover the walls and ceiling of the restaurant draw attention. Organisation, calmness, and cleanliness are all striking factors that are also taken into account to ensure the comfort of the visitor
Amoush Restaurant is located on Budaiya Street in Manama in Maqabah area. The restaurant offers different meals that suit you, including shakshouka, cheese and labneh, hot Iranian bread and other dishes suitable for breakfast and lunch and dinner times, most notably the balaleet and moush.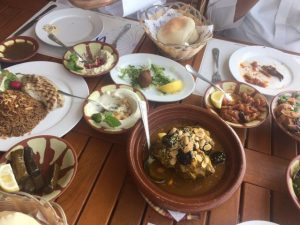 Amoush Restaurant is an ideal experience to integrate as it includes suitable prices, varied meals, service, cleanliness and hospitality, excellent location, great taste. Therefore, it deserves to be among the best restaurants in Bahrain for popular food at the moment.
visit restaurant
Ziyara Restaurant is a restaurant located in Bahrain, serving a selection of Arabic that delivers across Salhiya, Seef and Zinj.
Their best selling dishes are Mushroom Soup, Hummus with Chicken Shawarma, Chilled Beef Kebab and Half Spicy Grilled Chicken, although they have a variety of dishes and meals to choose from, like soup, chicken shawarma, grills and grills.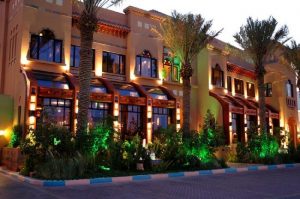 Sitting on a visit takes you on a quick tour to the past to enable you to inspect the heritage of Bahraini and Arab food represented in the various Ziyara meals, the style of living represented in the way the food is presented and the interior design of the place. Therefore, the restaurant is also the most suitable choice for a nice family outing, and this restaurant was rated 4 according to 290 reviews of Talabat users.