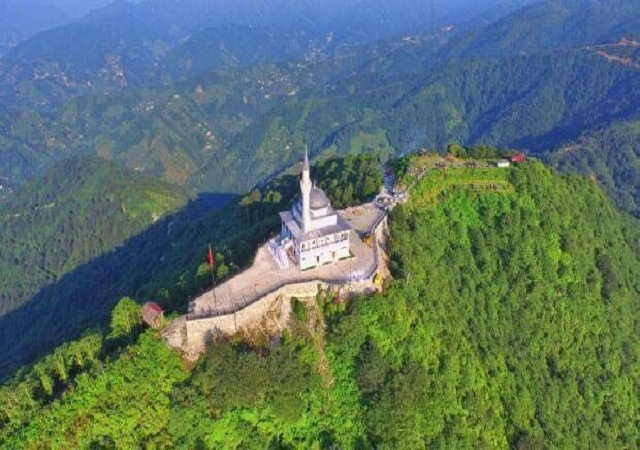 The most important tourist places in Rize, Turkey
The most important tourist places in Rize, Turkey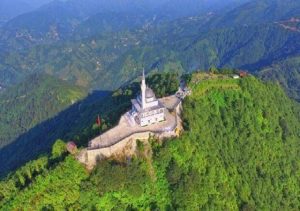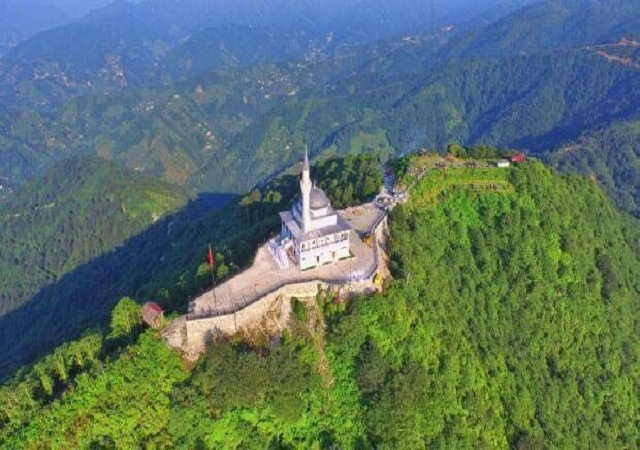 The city of Rize has a variety of important tourist places, which annually attract thousands of tourists. Here are 9 of the most important tourist attractions in Rize, Turkey, worth visiting:
Zell Kaleiçi "Bel" Castle
Zell Kaleiçi "Bel" Castle in Turkey
Zell Kaleiçi "Bel" Castle dates back to the 14th century and enjoys a great location amidst green nature. It is located in the Firtina Valley within the Pontic Mountains. It is located at an altitude of 1130 meters above sea level and offers the most beautiful panoramic views of the city from above.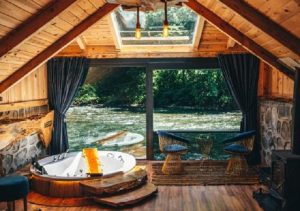 You can also tour the neighborhoods around the castle. In addition to sitting in a café and sipping delicious Turkish tea, contemplating the scenic views around you and taking the most wonderful pictures.
Turkish village of Ayder
Ayder village in Turkey
The Turkish village of Ayder is located on a green plateau in Rize, northern Turkey. It is one of the tourist places in Rize, Turkey. It is characterized by wide green spaces filled with lush trees and orchards, dense forests, farms, waterfalls and mountains. So are the stone bridges around this area, which date back nearly 100 years.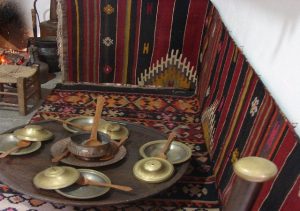 You can also stroll along these picturesque spaces, and take the best souvenir photos. In addition to bathing in the village's therapeutic hot baths, enjoying river rafting, and hiking between mountains and valleys.
botanical tea garden
Botanical Tea Garden in Rize, Turkey
Rize is famous for its tea plantations, which are some of the finest tea you can have in all of Turkey. The Botanical Tea Garden is located in the heart of Rize, which is one of the most famous tourist attractions in Rize, Turkey. And that's where the wonderful panoramic views of the city, the Black Sea and Rize Castle. Enjoy the perfect climate in the garden, with snacks, and admire the most wonderful plants.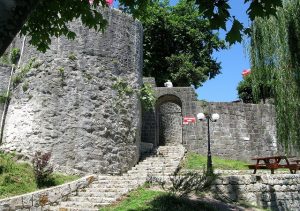 You can also learn about how tea is made, in addition to visiting the tea house surrounded by the garden, which is visited by tourists from all over the world. And to enjoy the most irresistible taste of tea, do not forget to buy dry tea seeds from the store outside the garden.
Qibla mountain mosque
Qibla Mountain Mosque in Rize, Turkey
The Qibla Mountain Mosque is one of the most beautiful and famous tourist attractions in Rize. It attracts tourists and worshipers from all sides, due to its distinguished geographical location. It is like a shining star in the sky of Turkey's Rize.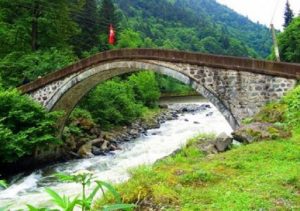 The Qibla Mosque is located on a high hill, which offers a stunning and impressive view. Its elevation is approximately 2,200 meters above sea level. The mosque was renovated and rebuilt again, and Turkish President Recep Tayyip Erdogan inaugurated it with great festivities.