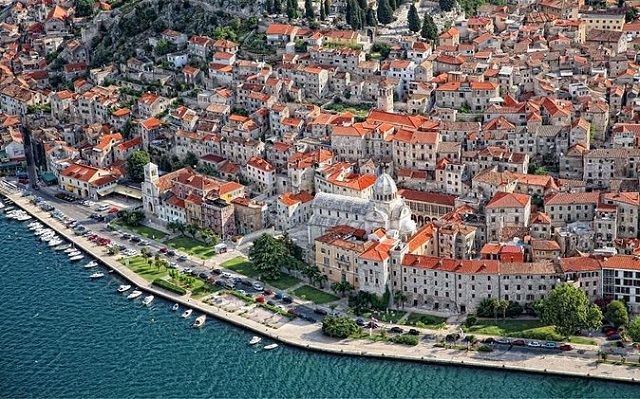 The most important tourist places in Šibenik, Croatia
The most important tourist places in Šibenik, Croatia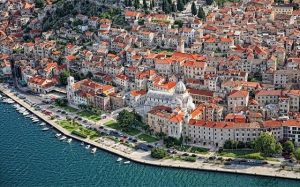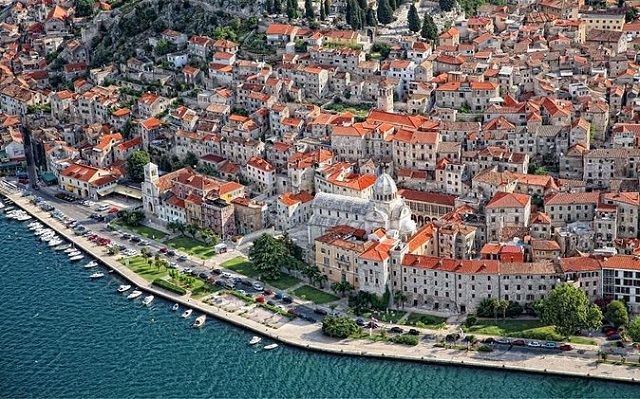 Šibenik, Croatia, has many great attractions. Here are some of the most beautiful tourist places in Šibenik, which we suggest you visit during your vacation:
Šibenik port
The port of Šibenik is divided from the Adriatic by the St. Anthony's Channel. It is one of the most famous tourist attractions in the city, which provides tourists with the opportunity to enjoy the most beautiful recreational outings.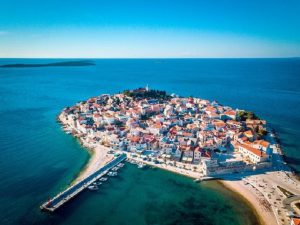 The port offers hikers many great opportunities for recreation such as walking or jogging, cycling, or taking fun boat tours and taking in a beautiful view. This is on top of the opportunity to explore a beautiful cave along the canal.
Aquapark Solaris
Aquapark Solaris Croatia
Aquapark Solaris is the first water park in Croatia, and it is one of the most beautiful attractions not to be missed with the family in Šibenik Croatia.
The park offers you a variety of unique water experiences, with many swimming pools, various water slides, sprinklers, waterfalls and lazy river. It also has a special area for children, with a legendary cave that excites and fascinates children.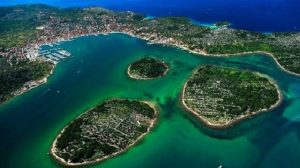 Krka National Park
Krka National Park, Croatia
Krka National Park was established in 1985 AD, it protects the important area around the middle and lower parts of the Krka River. It is considered one of the natural wonders of Šibenik, Croatia, which attracts tourists to the area.
An ideal destination for bird watchers, the park is home to around 200 different species of birds, such as herons and egrets. It also has a lake perfect for swimming below the falls, and a set of high cliffs. Also, enjoy beautiful boat trips.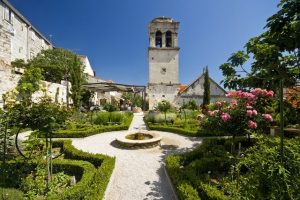 Primosten
Primosten Croatia
Primosten is a beautiful little town, located approximately 20 km southeast of Šibenik, Croatia. It is a unique and picturesque place that offers many enjoyable recreational activities.
Enjoy exploring the island's magnificent ancient architecture, walking the ancient streets, admiring the rocky beach view over the Adriatic and the mainland, and relaxing on one of its pebbly beaches.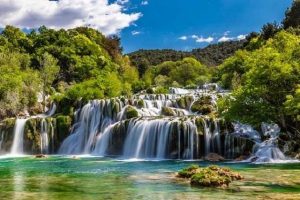 Slanica beach
slanica beach, croatia
Slanica Beach is located on the island of Morter, only 34 km from the city of Šibenik, Croatia. It is one of the best and most famous beaches, ideal for relaxation and special family holidays.
Slanica Beach gives you a wonderful swim in unparalleled crystal clear water, lying on the soft white sand as well as walking along the beach and enjoying the beautiful scenery surrounding the beach. As well as restaurants and plenty of opportunities for water sports such as volleyball and jet ski.