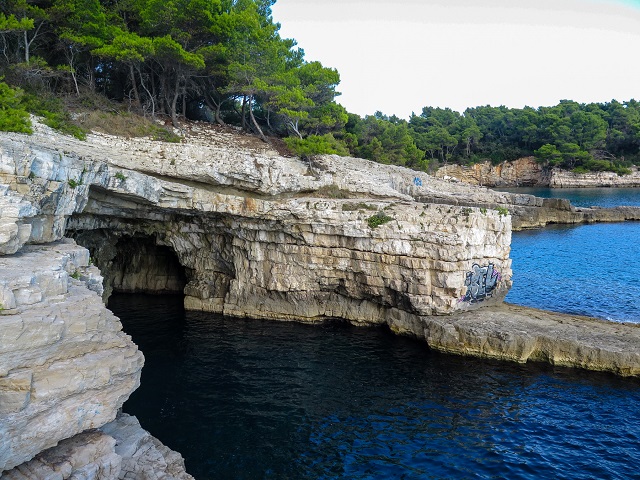 Tourism in Pula Croatia and the best tourist places
Tourism in Pula Croatia and the best tourist places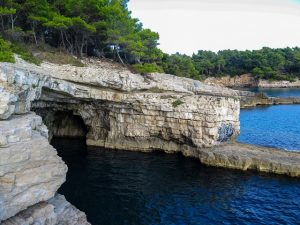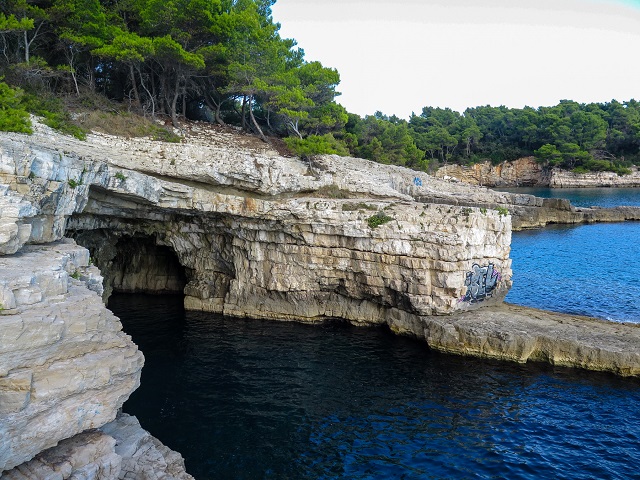 Brijuni National Park
Brijuni National Park is an attractive group of densely forested islands, surrounded by narrow, white beaches near the Istrian Peninsula, which is a Croatian National Park and is open to visitors.
You can swim along the entire coast of the islands, with facilities such as chairs, a café and umbrellas. You can take a boat trip, and tours to explore the island. Also you'll find a golf course, and natural history sites in Veliki-Prigon, such as 200 dinosaur footprints from the Cretaceous period.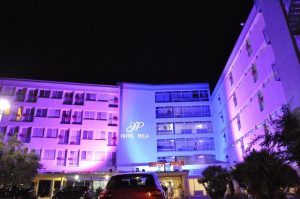 Aqua Park Pula
Aqua Park Pula is a huge inflatable water playground, which is one of the most interesting and exciting things to do while tourism in Pula Croatia. It is very suitable for all family members, whether children, teenagers and adults.
The water playground provides many challenges and friendly competitions, with more interesting and safe water games, where lifeguards and staff supervise all activities. There are discount tickets for group bookings.
Aquapark Australia
Aquapark Australia in Pula, Croatia
Aquapark Australia is known as Croatia's first water park, and it was opened in Nova Vas in 2014. It is one of the most famous tourist attractions in Pula Croatia, with an area of ​​8 hectares.
The water park provides many service facilities such as deck chairs, and family gazebos. And you can enjoy one of the largest swimming pools in the Mediterranean, which extends over more than 2500 square meters, in addition to watching wonderful shows.
Cyclone Beach
cyclone beach croatia
You can access the beach by stairs only, and it is a small, pebbly beach. In addition to a large rocky area, it is one of the most beautiful beaches that you can visit in Pula.
Take a fun adventure into the sea, by climbing the rocks and jumping directly inside, and enjoy swimming or diving into the depths and discovering the amazing marine creatures. The beach is also popular for cliff jumping, sea caves, and kayak tours.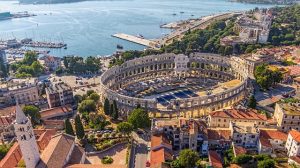 Ambrella Beach
Umbrella Beach in Pula, Croatia
Umbrella Beach in Pula is ideal for family outings, thanks to its large sandy area, calm waves, and clear, shallow waters perfect for swimming.
You can enjoy lots of interesting water sports experiences, such as jet skis, and motorboats for rent on the beach. This is in addition to the presence of a large trampoline playground right on the beach, a large floating obstacle course near the beach, and many different amenities.
Sea cave
Sea Cave in Pula, Croatia
Pula is full of exciting tourist destinations, and countless perfect adventures. Chief among them are jumping on the various kayak tours, to explore the sea cave, and enjoy the stunning views of the islands, and the rugged Kamenjak coast in 40 minutes.
You can jump off the cliff next to the cave, swim, and dive safely into the sea cave with the help of guides. You can also paddle in a wonderful kayak, and have a unique experience and take great photographs.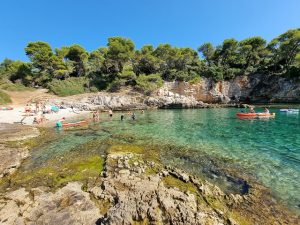 Adventure Park Pula
Adventure Park Pula Croatia
Park Bula is a distinctive park located in the forest, and offers you many outdoor recreational activities, suitable for all different ages.
Spend an unforgettable day under the pine trees, test your balance and amazing climbing skills. In addition, the park has 30 challenges and 3 mini-hurdles, with an 80-meter zipline. All challenges are supervised by trained staff to ensure the safety of the guests. Do not miss visiting this place during tourism in Pula Croatia.
Finally, after we have reviewed with you the most prominent tourist places in Pula Croatia, which we suggest you visit during your vacation. We wish you to have a successful tourist holiday and explore the city and its various tourist attractions and landmarks.