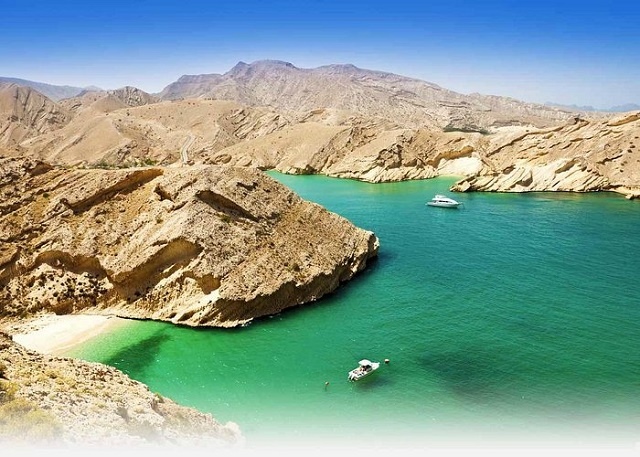 Khor Nakhad is a beautiful lake, and one of the largest lakes in the Musandam
Khor Nakhad is a beautiful lake, and one of the largest lakes in the Musandam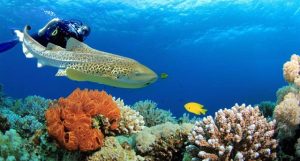 Khor Najd
Khor Najd Oman
Khor Nakhad is a beautiful lake, and one of the largest lakes in the Musandam Governorate. The Musandam Peninsula is also unique for its majestic lakes. It is one of the most famous tourist destinations in Khasab Oman. Khor Najd is the perfect place for outdoor enthusiasts and adventurers. And that's where the surrounding area will surprise you with its vast and charming land, with its beautiful lake, mountain and sea.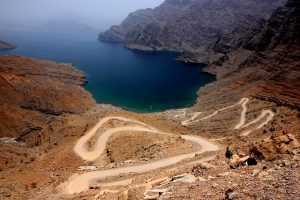 Reaching it is an adventure by 4×4 vehicle along a beautiful mountain road, offering panoramic views of the lake from a height of 420 metres. This is where you can enjoy the majestic views of the sea and the mountain or sail a boat across the Strait of Hormuz. You can also enjoy fishing and camping in an ideal setting.
mount harem
Jabal Al-Harem Amman
The beautiful Jabal al-Harem is known as Jabal al-Nisa, the highest peak in the Musandam Governorate. It is located at an altitude of 2,087 meters above sea level, and is considered one of the most beautiful tourist attractions in Khasab Oman.
Mount Harem offers tourists stunning views of the magnificent valley, such as well-preserved fossils, studded on the rocks of the mountains, which show signs of ancient life from creatures such as mollusks, fish and shellfish. And you can't get to the top, as there is a radar station located on the top.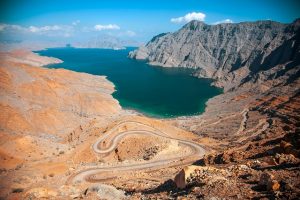 camping on the beach
Camping on the beach in Khasab Oman
Camping on the beach is also considered one of the most exciting tourist activities in Khasab Oman. It is the preferred leisure activity for tourists for the perfect family or individual vacation. Wild camping in Oman is legal, and you can find a place you like and set up a beach camp.
You can enjoy free camping tours at Buss Beach, remote within the Musandam Fjords. Many of the tours have basic amenities such as tables, chairs, toilet, lights and showers, as well as tents of all sizes for adults and children. You can enjoy barbecue outdoors.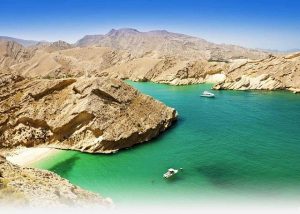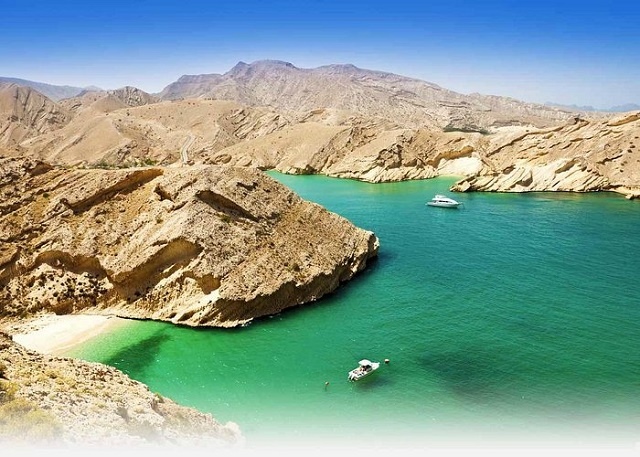 Fishing tour in Khasab
One of the best recreational activities that you can enjoy doing in Khasab Oman, is to rent a sailboat or speedboat. And an enjoyable experience such as deep sea fishing in the main fishing areas in the Wilayat of Khasab.
Take a fun fishing tour through an adventurous and fun filled day of fishing, swimming and sightseeing. Also on these sailboats you will find many birthday parties, family gatherings, anniversaries and many other fun events at sea. You can also sit and relax on the sailboat and take the best exciting pictures while practicing your favorite hobby.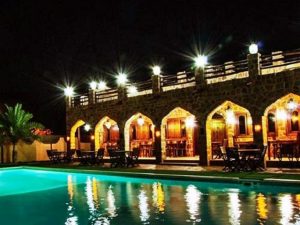 Diving and snorkeling in Khasab Oman
Diving is one of the exciting recreational and tourist activities in Khasab, which you can do during the tourism holiday in Khasab Oman. If you are a fan of excitement and adventure, you can explore what is under the fertile ocean, and there will be a great surprise that will amaze you with its natural wonders.
That's where coral reefs and marine creatures such as sharks, tiger fish, king fish, jack fish and many others are. Also, have fun, swim with dolphins and take pictures of underwater marine life.