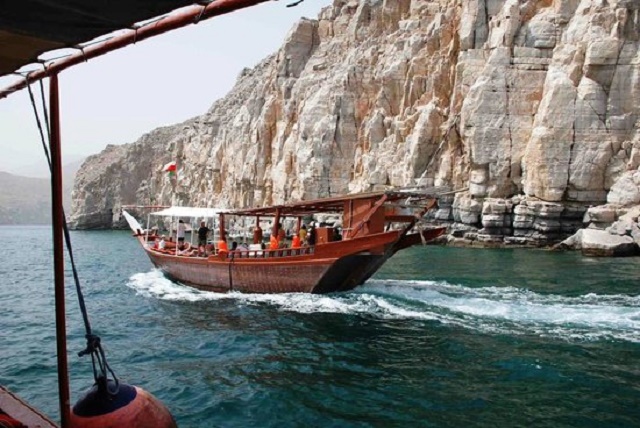 Tourism in Khasab Oman is one of the best Omani destinations, which provide you
Tourism in Khasab Oman is one of the best Omani destinations, which provide you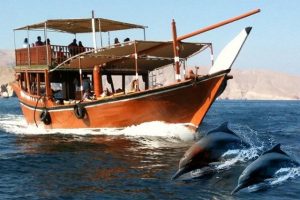 with a lot of interesting tourist and recreational activities. It is very popular among tourists and locals alike. Khasab is also famous for its amazing dolphin tours, as well as beautiful beaches and mountainous areas. In addition to rocky coves and fjords, which allow you to tours of the sailboat
All this made Khasab a wonderful destination that must be visited and explored if you intend to visit Oman. Here is this article to learn more about tourism in Khasab Oman and the most beautiful tourist attractions recommended to visit…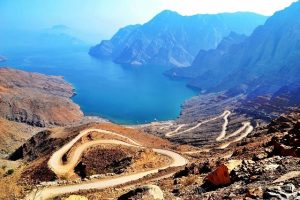 The best hotels in Khasab Oman
The city of Khasab Oman has an impressive collection of high-quality hotels, which work to provide comfort and relaxation for tourists. As well as its location near the important attractions of the city, and its superior prices to suit all different tourist budgets… Read more about the best hotels in Khasab Amman.
Best time to travel to Khasab Oman
The best time for travel and tourism in Khasab Oman is during the months from "November to March". This is where the pleasant climatic atmosphere is suitable for tourism, hiking in the fresh air and exploring its tourist attractions. It is worth noting that it is not recommended to visit Khasab in the summer, when the mountains are very dry and hot.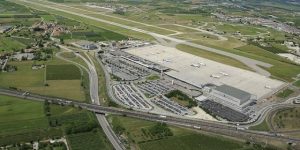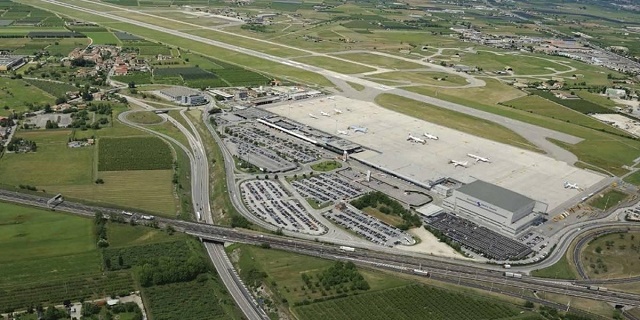 The ideal period for tourism in Khasab Oman
The ideal duration of travel and tourism in Khasab Oman is approximately four days. You can start the first day by arriving at the hotel and relaxing, then taking a tour of the wonderful city streets to discover its interesting attractions. On the second day, you can visit the historical sites of Khasab, such as the castle and the city museum.
On the third day, you can plan an exciting cruise in Khasab Musandam, to explore the Telegraph Island, the Musandam Straits of Oman and the unseen beauty of the Musandam Peninsula. Enjoy swimming, snorkeling, windsurfing, watching beautiful dolphins, and camping. On your fourth day, you can continue visiting places and attractions, taking a shopping tour and buying wonderful souvenirs.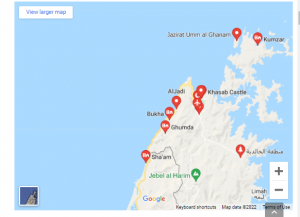 Where is Khasab located?
The city of Khasab is located in the far north of the Musandam Governorate in Oman, about 535.3 km away from the capital, Muscat.
Closest airport to Khasab Oman
Oman Khasab Airport
Khasab Airport is the airport closest to the city of Khasab, an airport that serves Khasab and the port city of Oman and the capital of the Musandam Governorate. The airport is 2.8 km away from the city of Khasab.
The language in Khasab Oman
Omani Arabic is the official language of Khasab Oman. English is the second most widely spoken language in the country, and Balochi is one of the main languages ​​in the Sultanate.