The most important tourist places in Belgrade, Serbia
The most important tourist places in Belgrade, Serbia
Belgrade has a variety of tourist places that are worth visiting. Here are 9 of the most important and best tourist places in Belgrade, Serbia that are recommended to visit during your vacation: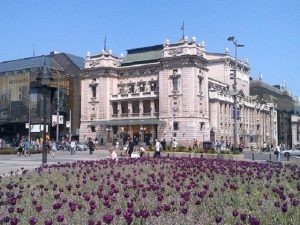 Belgrade Castle
Belgrade Castle is located in high hills at the confluence of the Sava and Danube rivers. It is one of the most famous tourist areas in Belgrade, Serbia, which we advise you to visit. The castle is primarily a huge park, due to its romantic and quiet location.
Belgrade Castle or Kalemegdan Park provides tourists with an opportunity to enjoy discovering many historical monuments such as the Victor memorial, which dates back to 1928 AD, which commemorates Serbia's defeat of the Ottoman Empire and Austro-Hungarian in World War I. As well as the Military Museum, and a number of great art galleries. In addition to watching panoramic views from the top.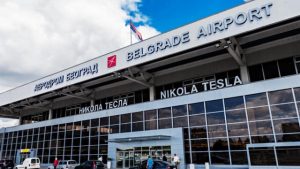 Island "Ada Ciganlija"
Ada Ciganlija Island
Ada Seganya was a river island lying on the Sava River, then turned into a peninsula, and is known as the seashore of Belgrade. Although it is located in the city center, it is covered with elm and oak forests and is a great attraction in the country.
You can enjoy a wide variety of recreational activities in Ada Seganya, among which are strolling along the pebbly beach, which is dotted with many restaurants and cafes. As well as jogging, kayaking in the lake, playing golf, tennis, basketball and relaxing in the vast greenery.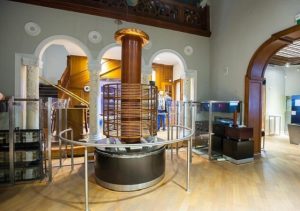 Nikola Tesla Museum
Nikola Tesla Museum in Belgrade
This museum displays the life and work of the great physicist, inventor, electrical engineer and Serbian national hero "Nikola Tesla". The museum is one of the most famous and prominent tourist attractions in Belgrade, Serbia.
The museum allows its visitors to learn about the many works and inventions of this great man, as well as his personal belongings, photographs, and correspondence to paint a clearer picture of his life. This is in addition to visiting the interactive section, watching 3D shows or originals of his works, and English language tours are also available.