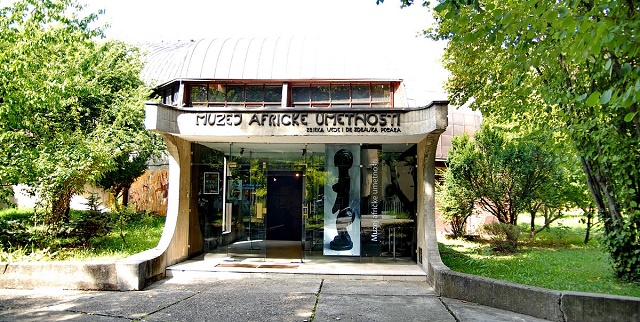 Important tourist sites in Belgrade
Important tourist sites in Belgrade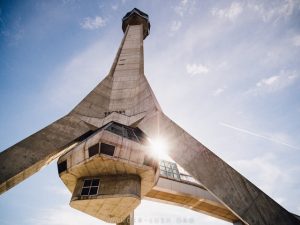 Avala tower
Avala Tower, Belgrade, Serbia
Avala Tower is an important tourist site in Belgrade, with Avala being about 204 meters above sea level. It is the tallest building in Serbia, and the tallest tower in the Balkan Peninsula, and a visit to the tower is a unique and exciting experience.
Avala allows its visitors to enjoy fantastic views from the observation deck, as well as the pleasure of accessing the tower by walking through the beautiful gardens, and exploring the details of the tower up close. It also has distinctive geometric designs, Avala Tower is a symbol of Yugoslav power and influence of New Belgrade.
African Art Museum
Museum of African Art in Belgrade
The Museum of African Art in Belgrade is the only museum in the region devoted entirely to the culture of the African continent. It is one of the important visitor areas in Belgrade. Africa House was established in Belgrade in 1977.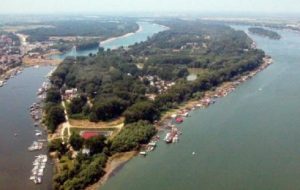 In the museum you can admire many masks and sculptures, considered classic examples of West African artistic expression. It represented the main stock for various religious, agricultural and social ceremonies, as well as exhibits of indigenous items from different African countries, as well as bazaars, art workshops, concerts and wonderful festivals.
Belgrade Zoo
Belgrade Zoo is one of the oldest houses of the animal kingdom in Europe. It covers an area of ​​6 hectares. It was founded in 1936 AD, and it is one of the most famous and prominent tourist attractions in Belgrade, Serbia.
The park includes 2,000 animals of 200 species, including domestic animals besides wild animals. In addition to new drinking fountains and fountains, a gallery of wood carvings, and a nursery for small animals known as "Baby Zoo". It also provides a lot of fun interactive activities for children.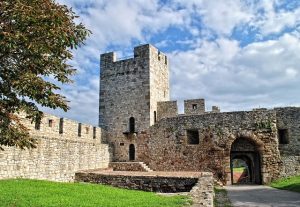 Eco Park Belgrade
Eco Park is one of the most beautiful and most important tourist attractions in Belgrade, Serbia, located twelve kilometers from Belgrade, and has a beautiful and wonderful view, and it extends completely over an area of ​​seven hectares.
In Echo Park there are many streams, a suspension bridge, fruit trees and a small zoo. In addition to a variety of different facilities, with the possibility of organizing festivities, and a path through the forest dedicated to walking. There are also interactive activities for children such as animation in the indoor playrooms, and two outdoor playrooms. And also try homemade strawberries or raspberries.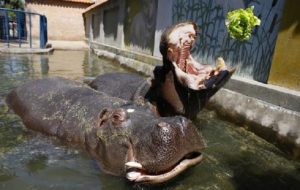 Zeleni Venac Market
Zelini Vinac Market in Belgrade, Serbia
Zelini Vinac Market One of the most famous markets in Belgrade, it is the central market of the city. Located near one of the major transport hubs in Belgrade, the market is known as the "king of markets", as it is also the most competitive in the city.
Enjoy a wander in this wonderful market, where there are many fruit and vegetable shops and bakeries that serve delicious fresh sweets.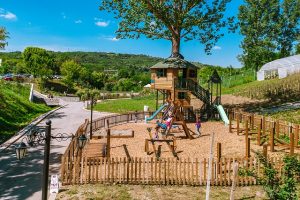 National Theater Belgrade
The National Theater is an ideal place for art lovers, and it is characterized by its reasonable prices, which makes it one of the most prominent tourist attractions in Belgrade, Serbia. It is located in the Republic Square, and it was opened in 1869, and it was restored with wonderful modern engineering designs, to remain an important beacon of Serbian culture.
At the National Theater you can enjoy a varied schedule of drama, opera and ballet, listen to songs by theater singers, as well as take a tour outside the theater and see the beautiful scenery.