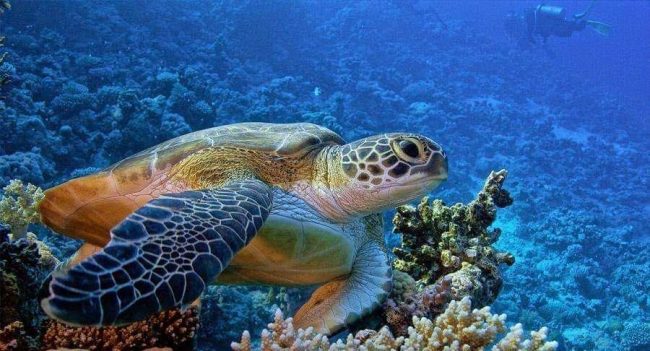 Rommel Beach is one of the best beaches in Marsa Matrouh
Rommel Beach is one of the best beaches in Marsa Matrouh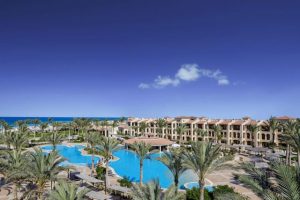 Rommel Beach
Rommel Beach is one of the best beaches in Marsa Matrouh and the most visited one if you want to travel in Marsa Matrouh, as it is characterized by the gradation of water colors, which there is no other beach
We find that there is a part that is colored in dark blue and very deep, and another part appears in soft white sand and white water, watching the fish swimming and suitable for children, and the last part is colored in turquoise, which is of medium depth and makes swimming easier.
The name of the beach is due to this name in relation to the German commander Erwin Rommel, who was nicknamed the Desert Fox, as he took this beach as a shelter and a residence for him and planning for war during World War II.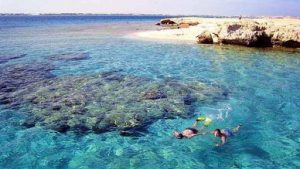 Roman burial tombs
The tombs are located in a strange area, twenty-five to the west of Matrouh, which was built by the Romans during their rule of Egypt and their presence in Marsa Matrouh, because of their belief in eternal life after death, whether it was prosperity, happiness or torment, and therefore they chose this place because of the beauty of nature.
The tombs witnessed art in their architectural design and actual implementation, as it shows the extent of their mastery of making tombs and putting inscriptions and drawings on them.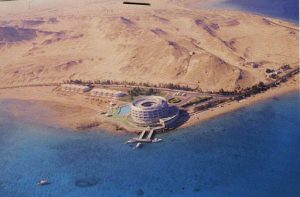 Libya Market
The Libya market enjoys a wide fame in the city of Marsa Matrouh, and it was called by this name because when it was established, most of the sellers available in it were imported from the State of Libya, which was entering the city through the Awlad Ali tribe, famous for Matrouh, who have social and in-law relations with some families in Libya.
This market was distinguished by the many shops selling imported clothes, shoes and shoes, and there were also many shops selling cosmetics, school supplies and some foods such as olives and figs. These goods were characterized by their cheap prices and high quality.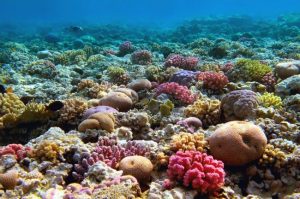 Brigadier General's Reserve
Al-Ameed Reserve is located in Matrouh Governorate, eighty-three kibo meters from Alexandria, and where the reserve is located in the desert, the most important features that distinguish it are sand dunes, swamps, salt flats, valleys, depressions, and flat lands.
In the reserve, there are 170 species of plants that tolerate the desert environment and grow in sand dunes. In the reserve, there are more medicinal plants, numbering 70 species, that can be used in treatment, such as wormwood, plantain, sorrel and anus.
There are also about 60 species of plants in the reserve that are used in the manufacture of oils, fuels and soap, and there are many animals in the reserve, such as rabbits, foxes, chameleons, jerboas, deer, and many migratory and sedentary birds of prey.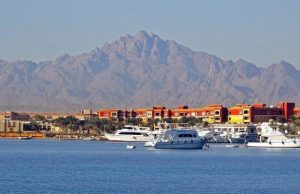 Temple of Ramses II
It is located twenty-four kilometers south of Marsa Matrouh and was discovered in 1942 AD by the Egyptian archaeologist Labib Habash. The museum contains many inscriptions and symbols in the hieroglyphic language that suggest the life of King Ramses II and his most important achievements and the wars he fought and the victories he achieved
Next to the museum, there are ruins of the castle built by Pharaoh Ramses II and some remains of the stone wall surrounding the castle. The castle and the museum were built in this area, which was called Bam Al-Rakhm, so that foreign attacks on Egypt from the West could be confronted, especially those launched by Libya, as shown by the Pharaonic books and inscriptions that he left. Our ancestors are us.