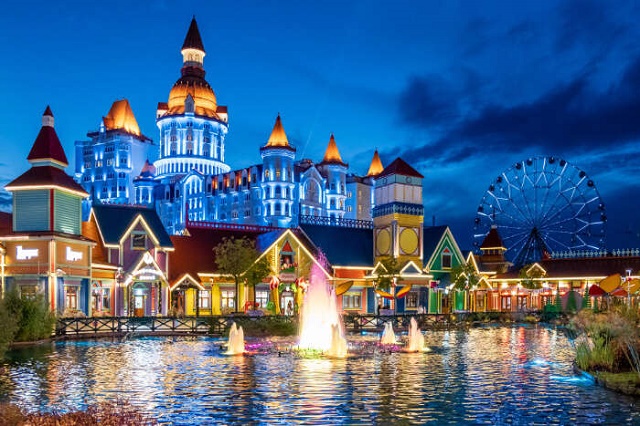 Sochi mountains and the Black Sea coast
Sochi mountains and the Black Sea coast
Mount Akhun
Sochi is famous for the majestic mountains that stretch along the coast of the Black Sea, among which is Mount Akhun. It is located between the Khosta and Matsista rivers, has a height of about 663 meters above sea level, and is considered the highest coastal point in Sochi.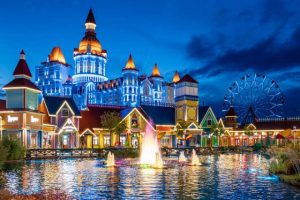 It is one of the most famous tourist attractions in Sochi, Russia. You can visit the top of the mountain and discover the watchtower that was built on the mountain in 1936 AD, and get the best views of the city, including the sea coast, snow, and lush green vegetation. You can also relax in the café located in the tower.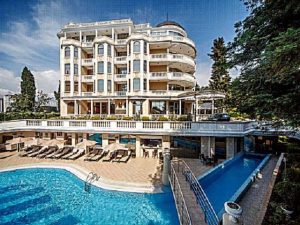 Sochi Discovery World Aquarium
World Aquarium is one of the most beautiful tourist places in Sochi, Russia, and is an ideal place for children and families. It is the largest aquarium on the southern coast of Russia, and contains thirty aquariums.
You can discover more than a hundred species of unique marine creatures, such as freshwater fish, amphibians, and marine animals of different sizes from small to huge and giant. You can also see a waterfall in the tropical forest area, enjoy feeding predatory fish, as well as dive in the aquarium in the presence of trainers, and take the most beautiful photographs.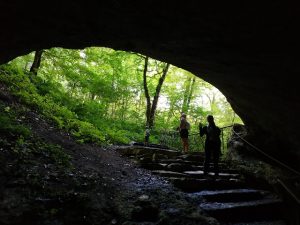 Lyrical Fountains in Sochi
Musical fountains are one of the most beautiful things you will see in Sochi, Russia. It was established in 1970 AD in the form of a symbolic figure, forming a bowl for the wings of the fountain, in which the fountain dances to the rhythm of music and is lit with multiple colors. Enjoy the amazing displays of these magnificent fountains during your vacation.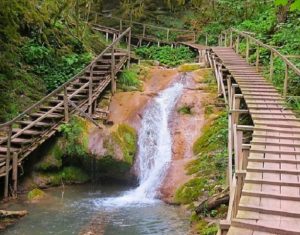 Matsista Resort Village
Matsesta Resort Village in Russia
The resort village of Matsesta is located on the Black Sea coast in the valley of the Manceta River. And there are a lot of tourist places that must be explored such as rocks, waterfalls, tea factory, tea plantations and learn about the various types of tea and buy what you want for you or as gifts.
This is in addition to the most important thing for which Matsista, which means "water and fire," is famous for its healing hot springs, which contain abundant hydrogen sulfide water sources. Which can help in the treatment of many diseases, including chronic skin diseases. Because of its beneficial elements for the body, as well as massage, mud therapy, and many more, do not hesitate to visit it during the upcoming tourism holiday in Sochi, Russia.