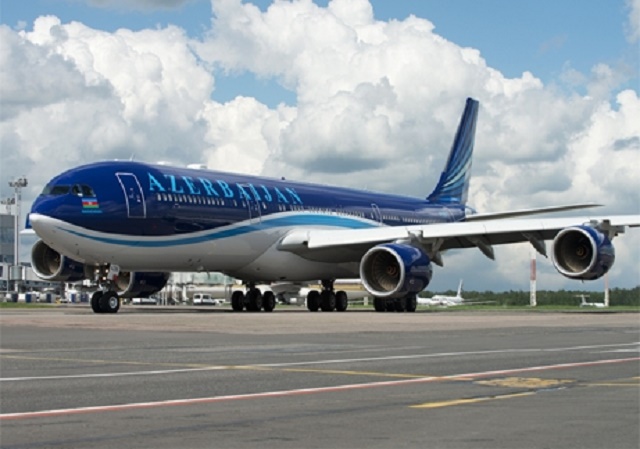 Tourism in Gabala, Azerbaijan
Tourism in Gabala, Azerbaijan
It is one of the most beautiful tourist cities, which allows you to spend a tourist and recreational vacation amidst stunning landscapes. It also has an ancient history, and is famous for its picturesque chestnut and walnut forests, so it is called the "Azerbaijan Switzerland".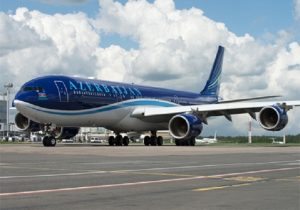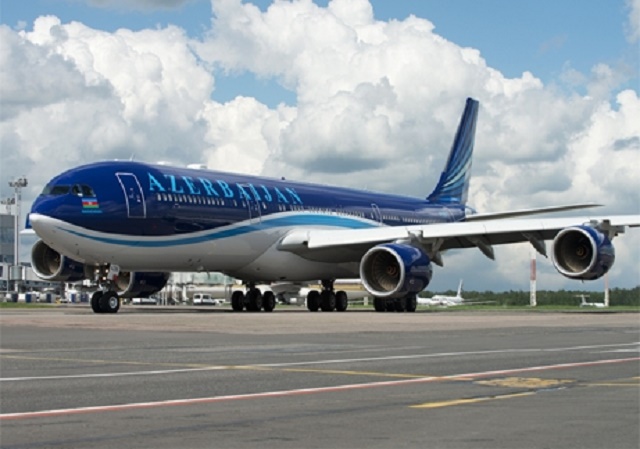 It has a history dating back more than 2,000 years, as well as the enchanting Caucasus Mountains, and diverse wildlife. It is also distinguished by its special and delicious dishes and food. Therefore, it is considered one of the tourist destinations that has proven itself well, and one of the most beautiful tourism cities in Azerbaijan.
Tourism in Gabala, Azerbaijan
Explore tourism in Gabala, Azerbaijan, through this comprehensive guide. Learn about the most important tourist places in Gabala that we advise you to visit…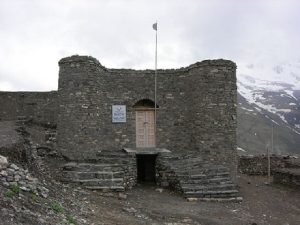 The best hotels in Gabala, Azerbaijan
Gabala has a group of wonderful hotel resorts, which are always keen to provide all means of comfort and relaxation for guests, to make the best use of their tourist vacation. And that with more harmony with the charming views offered by these hotels with creative designs and high-end decorations… Read more about the best hotels in Gabala, Azerbaijan.
The best time to travel to Gabala, Azerbaijan
The best time for travel and tourism in Gabala, Azerbaijan, is during the period from "April to July". And also in the period between "August to October". This is due to the ideal temperatures for tourism and outdoor picnics, and wandering around the city to explore its attractions during a warm climate.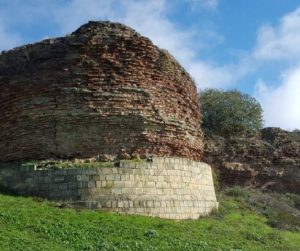 The ideal period of tourism Gabala Azerbaijan
The ideal period of travel and tourism in Gabala, Azerbaijan is about a day or two, but it will be a day full of adventure and fun recreational activities, to explore the hidden gems of Gabala during it.
During your vacation, you can visit Friday Mosque, Nurgul Lake. Then Tufandag Ski Resort and cable car ride, enjoying various sports and tourism activities in harmony with nature and mountain climbing. At the end of the tour you can take a shopping tour and buy souvenirs before preparing to leave and return home.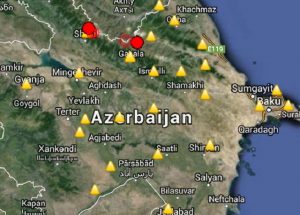 Where is Gabala located?
Gabala is located in the northern part of Azerbaijan, in the south of the Caucasus Mountains. Specifically in the middle of the historical Silk Road within the Sheki region. Gabala is located 225 km from Baku, the capital of Azerbaijan.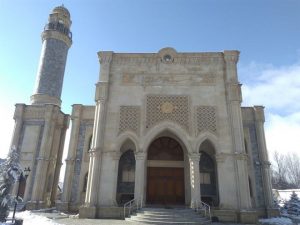 Closest airport to Gabala
Gabala International Airport
Gabala International Airport is the nearest airport to the city of Gabala, and it is an airport that serves the entire city of Gabala. The airport is located at an altitude of 285 meters above sea level, and the city of Gabala is about 114 kilometers from Gabala International Airport.
The language in Gabala
Azerbaijani is the official language spoken in Gabala, Azerbaijan. It belongs to the Turkic language family, and is divided into North Azerbaijani and South Azerbaijani. And with a mixture of diverse dialects, the English language is also spread among its inhabitants.