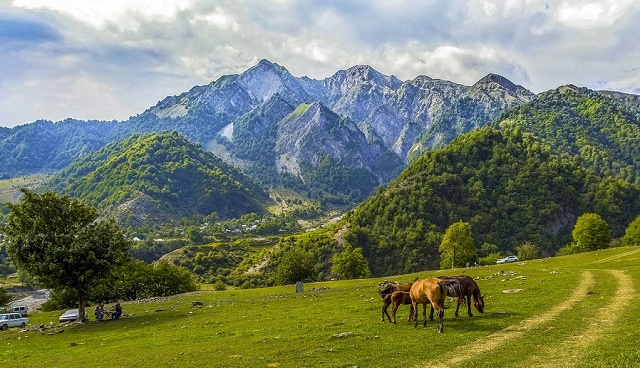 Gabala Theme Park Gabala Theme Park Gabaland Azerbaijan
Gabala Theme Park Gabala Theme Park Gabaland Azerbaijan
Gabaland is the largest outdoor amusement park in Azerbaijan. It is one of the most important and best places to visit in Gabala. The park is located in one of the most beautiful areas of Gabala and is open all year round. It is an entertainment city suitable for all age groups, whether for children or adults. And that's where it has more than 50 exciting attractions and interesting and fun games, do not miss visiting it during your vacation.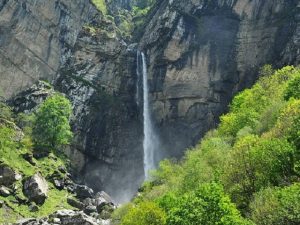 Gabala Shooting Club "Hunting Club"
Gabala shooting club
Gabala Shooting Club is one of the most famous tourist places in Gabala, Azerbaijan. It is a world-class facility, which prepares athletes for the national teams of Azerbaijan, in shooting, boxing, karate, taekwondo, soccer and judo.
The club allows professional athletes to acquire train shooting skills, test eight sports ranges, and five built-in ranges for standing shooting. In addition to three halls of guns, and a shooting range. On top of many other sporting activities, it serves as both a recreation center and a place to promote archery as a sport at a national level.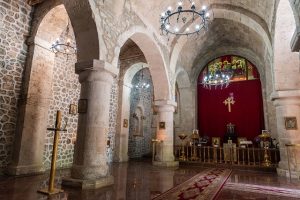 New Gabala City Mosque
The new Gabala City Mosque is one of the most famous tourist attractions in Gabala, Azerbaijan. It was opened in 2013, and it provides tourists with the pleasure of discovering its distinctive architectural style.
As well as watching the wonderful Islamic decorations, and gilded Quranic inscriptions. It represents an architectural pearl full of creativity that is worth visiting and discovering.
Gabala Archaeological Center
Gabala Archaeological Center is located in the villages of Skhor Gabala Azerbaijan, and is one of the famous archaeological sites of the city. It was built on the ruins of the ancient city and early capital of Caucasian Albania.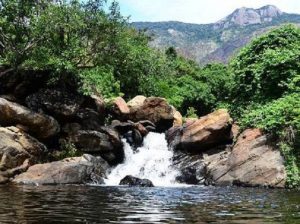 Tourists can enjoy many interesting things in this historical center, including witnessing discoveries dating back to the fourth century BC, learning about the rich history of the city, and finding the walls of the ancient fortress, which is one of the most amazing monuments in the archaeological center of Gabala.
Gabala Historical Ethnographic Museum
The Ethnographic History Museum is one of the important tourist attractions in Gabala. It allows you to discover archaeological, ethnographic materials, coins, ancient manuscripts, rare books, and modern samples of national art.
As well as historical relics, geographical conditions, and many other things that you can see inside the exhibition, which was held in the open air inside the museum's courtyard.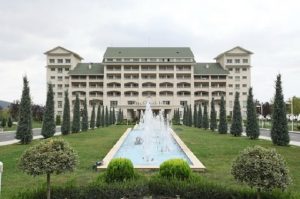 Tamiraparani River
tamirabaran river, azerbaijan
Gabala has many charming landscapes, which made it one of the popular tourist destinations in Azerbaijan. One of the most important attractions is the Tamirabaran River, which is characterized by its clear waters, and its dreamy ambiance that makes you spend a very perfect time in the outdoors.
You can practice a number of enjoyable recreational activities in the lap of nature, such as roaming long distances along it, sitting to meditate on its picturesque nature, and riding boats for exciting and interesting river tours. There are also many resorts and tourist villages on its banks.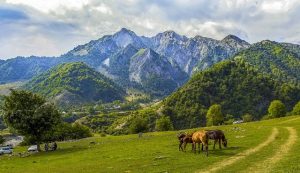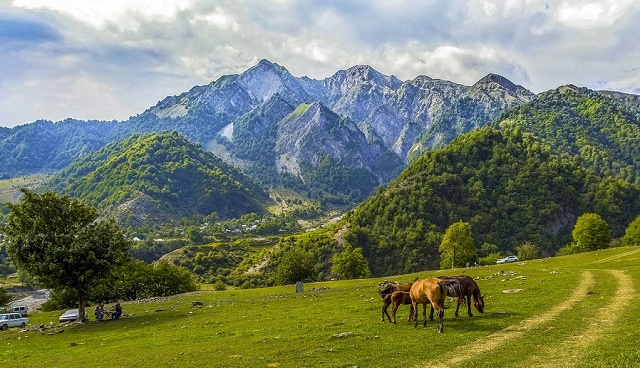 Nej village
Azerbaijan Nej village
The village of Nej is home to the largest Ode population around the world, and is located just over 20 kilometers southwest of Gabala. It is considered one of the ideal and quiet places to visit in Gabala.
The village of Nej offers you an opportunity to explore the history and culture of the Ode and learn about their exotic traditions and customs. In addition, they still speak an endangered language, which is basically the same language as the ancient Albanians. Do not miss visiting this heritage village, as it is one of the most important tourism villages in Gabala, Azerbaijan.