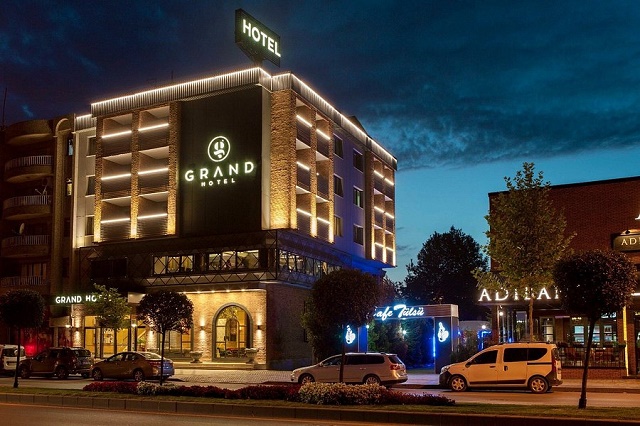 The most important tourist places in Sakarya, Turkey
The most important tourist places in Sakarya, Turkey
The city of Sakarya has a large group of wonderful sights. We will mention to you the following 10 of the most important tourist places in Sakarya Turkey, we suggest that you visit them during your tourist vacation: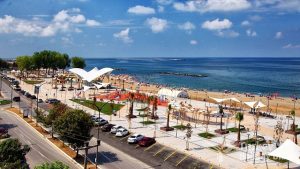 Sapanca Lake
Sapanca Lake in Turkey
Sapanca Lake is considered one of the most beautiful natural lakes in the world, and it is one of the best areas for tourists in Sakarya, Turkey. And that is where it enjoys a picturesque beauty in the middle of the mountains, and its length is about 16 km.
The lake allows tourists to do some water activities such as swimming, water skiing, windsurfing and boating, and enjoy the fresh air and stunning scenery. There are also great places for camping and picnics, as well as the opportunity to watch wonderful birds.
Akarlar floodplain forest
Akkarlar is one of the most beautiful natural places in Sakarya, and is a major attraction of the city. It is one of the free public parks for all, as it gives you an opportunity to spend happy times in the lap of nature.
The forest offers you to take water boat trips, walk the paths, sit down to eat and drink, or take part in barbecue trips and enjoy watching migratory birds.
Dogancay Waterfall
Dogancay Waterfall in Turkey
Dogancay Waterfall is the most important waterfall in Sakarya, and although it is located among the hidden havens of the city, it is well worth a visit. You can access it by a walkway, then take a walk in the stream and admire the beauty of a special kind that is worth it.
At the top of the waterfall there is a café that gives you fantastic views, and enjoy the picturesque natural atmosphere around you. It also has places for camping.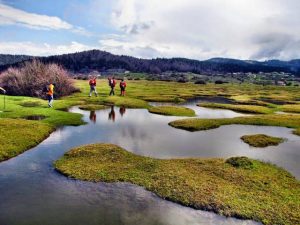 Sakarya River
The Sakarya River is one of the most famous tourist attractions in Sakarya Turkey, as it originates in the middle of the mountains, surrounded by dense trees and lush green vegetation in a wonderful sight not to be missed at all. With a length of about 400 km, it ranks as one of the longest rivers in Turkey. The place is worth a visit, especially if you are a lover of quiet and dreamy places, to spend a good time and relax in a wonderful atmosphere.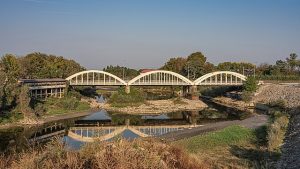 Sakarya Heights
Sakarya is famous for the infinite number of high altitudes, to which many tourists come from different directions. To witness the captivating panoramic views of the entire city, as well as to sample a variety of traditional delicacies such as delicious Turkish pancakes.
These include Karagul, Asel, Sigdem, Kozuyaila, Sogochak plateaus and the summit of Kirkcalli, which is called the summit of the city. It is located on Mount Kirkali, the highest mountain in Sakarya. It also has a lake which makes it a very suitable area for cycling, hiking, photography and sightseeing. As well as feeling like you are touching the clouds in the sky above these lofty heights.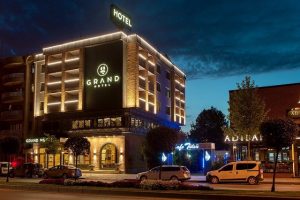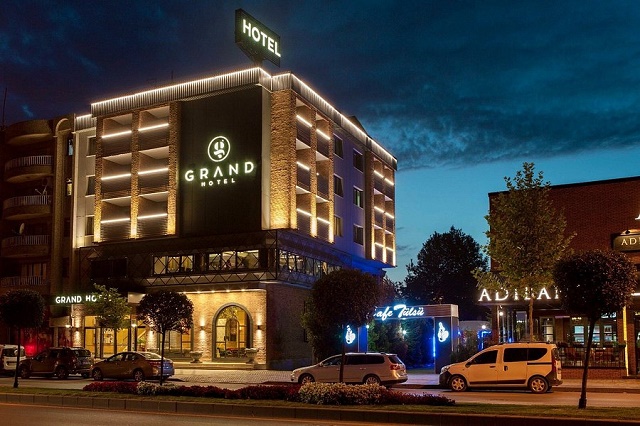 Kosluk District
Kozluk district in Sakarya
The Kozluk tourist area is one of the most important and most beautiful places of tourism in Sakarya, Turkey. Dholm, as it attracts large numbers of tourists for recreation and treatment as well.
Kozluk Thermal Spring is famous for its hot springs that visitors enjoy, and some use them in natural remedies to heal from various diseases. It is the most famous medical tourism place in Turkey, so do not hesitate to visit it to enjoy this charming spot in Sakarya.