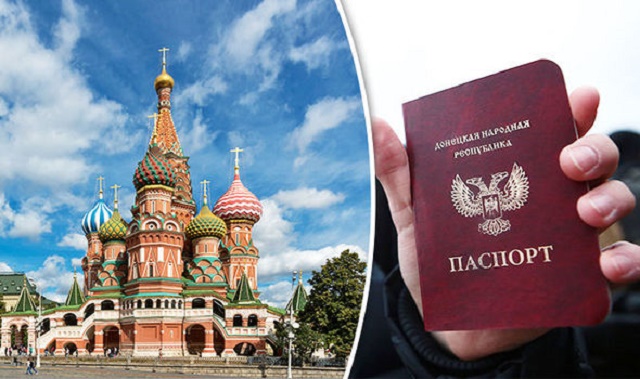 Tourist visa in Russia
Tourist visa in Russia
When planning a holiday for travel and tourism in Russia, you need to obtain an entry visa to Russia. This is done by filling out the visa application form electronically through the website of the Consular Department of the Russian Foreign Ministry. It is then printed and signed before being submitted with the rest of the papers.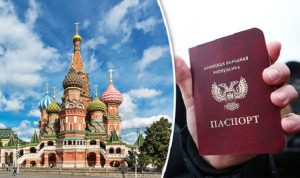 Documents required for obtaining a visa to travel to Russia:
An international passport and a copy of it, valid for six months.
Printed visa application form.
One personal photo 35*45.
Confirmation of reception by a Russian tour company registered with the Russian Ministry of Foreign Affairs.
Account statement or salary data certified by the Egyptian Ministry of Foreign Affairs.
Paid return ticket from Russia.
It is worth noting that the period for issuing tourist visas takes about 30 days from the date of submitting the documents, and in the event of rejection, you are not entitled to a refund of the fees paid.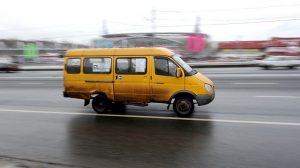 The ideal period for tourism in Russia
The ideal duration of a tourist vacation in Russia is about two weeks. This is so that you can see most of the prominent places and attractions in this huge country. This is enough time to go to the famous places of tourism in Russia, such as museums, theaters, cities, prominent tourist attractions, natural places and others. In order to explore all this, we advise you to agree with one of the Russian tourism trip programs for two weeks, which enables you to see all the Russian monuments and do all possible tourist and recreational activities.
How much does tourism cost in Russia?
Traveling to Russia is one of the wonderful decisions, which many dream of, to enjoy sightseeing, as it is the largest country in the world. In order to achieve this dream, you must know the total budget needed for travel, and from here we will help you to know the costs of traveling to Russia through the following points:
The cost of travel to Russia for three days is about 173 USD.
Hotel reservation costs per day per person is about 30 USD.
The cost of food and drink per day is about 15 USD.
Accommodation costs in Russia for a week per person are estimated at 378 USD.
Transportation and transportation in Russia
Despite the large size of the country of Russia, you can navigate it quite easily and not at all. The Russian government has significantly developed the means of transportation in the country, to work on attracting tourists and enjoying their vacation there. Taking the train or metro is the most common, fastest and least expensive mode of transportation in Russia. Here are the most important means of transportation in Russia:
Ground transportation: The visitor can move within Russia by various means of ground transportation, such as buses, taxis, rail or metro. All of them are characterized by comfort, complete safety and speed. One of the most important and developed metro lines is the metro line in Moscow, the capital, choose what suits you according to your budget, knowing that railways are the least expensive.
Air transport: Most Russian cities have international airports, so flying may be one of the ways to travel within Russia to easily go to your destination you want to visit. There are thousands of flights to travel between the countries that make huge offers and discounts.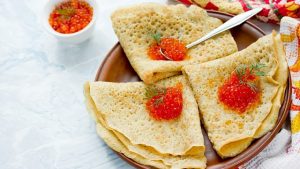 Food and drinks in Russia
Russian cuisine
Russia has a distinguished range of delicious traditional dishes, with an irresistible and unique taste. This is because it was affected by the country's connection with Europe, Asia and the Middle East at the same time. Therefore, Russian cuisine is a reflection of its geographical characteristics, Christian beliefs and surprising customs. Here are the most important Russian cuisines that you must try:
Food: Sweet and savory blinis with different fillings. Pelmeni, or dumplings, stuffed with three types of minced meat and served with a large bowl of sour cream. Beef stroganoff, and cerniki are another type of quark pancake. and kasha or buckwheat porridge, served with butter, sugar or condensed milk.
Soup: Like borscht, it is a beetroot soup filled with fried meat and vegetables, served with special garlic bread called bambushka. And okroshka, "the most popular soup across the country, is served with kvass, a non-alcoholic drink made from sourdough black bread or rye."
The official currency of Russia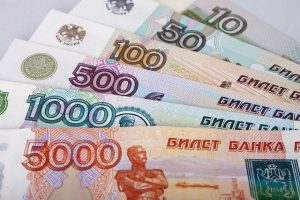 What is the name of the currency of Russia?
The Russian ruble is the official currency in circulation and used in Russia. It can be abbreviated as (RUB). One ruble is made up of 100 sections of a smaller monetary sub-class called the kopek.
Communications and the Internet in Russia
There are many communication networks in Russia, so you can communicate with acquaintances or friends with ease. There are five mobile networks in the country and they are:
MTS.
Megaphone.
Vimpelcom (linear).
Tele Too.
Rostelecom.
The Russian government has provided free internet, which has brought great benefits to mobile internet users. This is of the greatest benefit to tourists.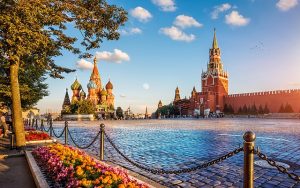 The distance between the most popular cities in Russia
The distance between Moscow and Saint Petersburg is 634 km.
From Moscow to Kazan, 719 km.
The distance from the capital to Sochi is 1359 kilometers.
From Moscow to Yekaterinburg 1416 km.
The distance from Moscow to Vladivostok is 6415 kilometers.
Between the capital, Moscow, to Irkutsk, 4197 km.
The distance from Moscow to Nizhny Novgorod is 401 kilometers.
Between Moscow and Volgograd 411 km.
Rent a car in Russia
You can rent a car during tourism in Russia and travel internally, but you should pay attention to the following:
Russians are famous for terrible driving, but there are many drivers who do not respect the basic rules. I must Stay away from them and follow the rules necessary to complete your vacation without getting into any trouble.
Be careful while driving, especially in small towns, as road conditions can deteriorate. As most road signs are written in Cyrillic, you need to know some Cyrillic traffic vocabulary to help you drive.
Large highway gas stations are available 24 hours a day, 24 hours a day.
Hold a valid International Driving Permit or US driver's license, provided a reliable Russian translation is available.
Be at least 21 years old, and have at least one year of driving experience.
The car is rented through the Internet or through car rental offices, and it is worth noting that car rental in Russia is very economical.