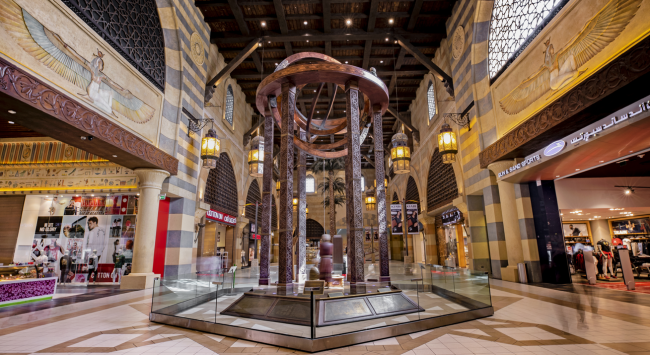 Bahrain Malls: A guide to the best Bahrain malls and shopping centers
Bahrain Malls: A guide to the best Bahrain malls and shopping centers
Bahrain is a distinct tourist destination, especially for the residents of the GCC countries, due to its high-level tourist attractions, such as hotels, amusement parks, parks and luxury shopping centers, which are considered among the most important tourist attractions in Bahrain.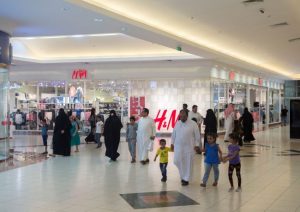 Where Bahrain malls are distinguished shopping centers in which the visitor can find all his requirements and contain the most famous international brands, the malls also include entertainment and entertainment centers and provide a variety of services to their visitors.
These luxurious malls contain a group of the best stores that sell all needs, such as clothes, accessories, handbags, shoes, and electronic devices, as well as many other products that everyone accepts to buy.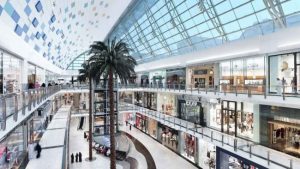 The best malls in Bahrain
City Center Mall
One of the most important shopping and entertainment venues in the Arabian Gulf, with more than 350 retail stores and malls, in addition to the amazing shopping opportunities it offers, restaurants and cafes that provide the best sessions.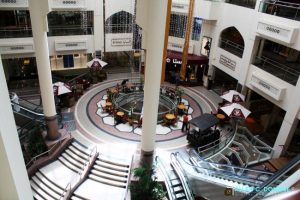 It includes a number of entertainment facilities such as the "Wahoo" water park, the amazing "Cinco 20" cinema halls with a number of screens with twenty screens, in addition to the "Magic Planet" amusement park, where there are exciting games suitable for all ages.
Working hours: from 10:00 am to 12:00 midnight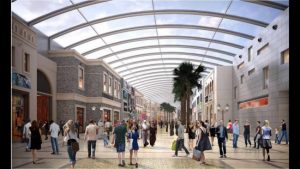 Seef Mall Bahrain
Seef Mall is the second largest mall in Bahrain after City Center Bahrain Mall. The complex is located in the Seef district in the capital, Manama.
Seef Mall includes a wide range of stores that include the most famous international and local brands in various fields in addition to international fast food restaurants and entertainment venues including cinemas and children's play centers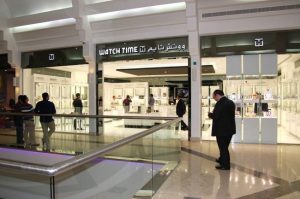 Dragon City Complex
The giant shopping complex "Dragon City" is built in the style of traditional Chinese construction and is located on the island of Muharraq in the Kingdom of Bahrain.
In addition to the shopping area and shops, the project includes storage areas, entertainment areas, car parking areas, and a restaurant area.
It is considered the largest Chinese market for wholesale and retail sales in Bahrain. The market includes everything that comes to your mind from fashion, sportswear, children's clothing, furniture, electronics and many more.
Bahrain Mall
Bahrain Mall is located in Sanabis City, Manama, and it is definitely one of the best malls in Bahrain.
The center includes a car park, a large supermarket, and a variety of stores spread over two floors. Bahrain Mall is a trusted destination for the residents of the Kingdom.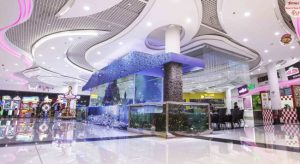 The Avenues Bahrain
The Avenues is a shopping mall located on the waterfront along Bahrain Bay in Manama and is the first shopping and entertainment destination of its kind in the Kingdom of Bahrain and is inspired by The Avenues – Kuwait.
While the mall extends over only one floor, The Avenues Bahrain also includes a private games hall and 12 cinemas. As well as public parks, footpaths, and car parks.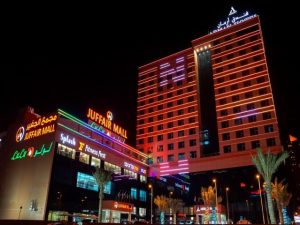 Juffair Mall
Juffair Mall is located in the Juffair district of Manama. Visitors can access shops, a spacious food court, and cinemas, all spread across the five-storey shopping mall.
Juffair Mall is a convenient destination that offers all the requirements of families, residents and tourists. This intimate place is definitely one of the best malls in Bahrain.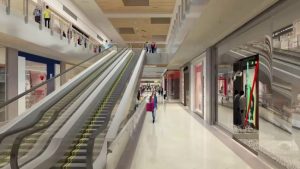 Read also: The best tourist places in Bahrain
MODA Mall Bahrain
Moda Mall Bahrain is the most prestigious mall in Bahrain at all, and although it is the smallest complex in Manama in terms of area, it includes the largest gathering of the most luxurious international brands, and is considered one of the most beautiful tourist places in Bahrain, and one of the favorite places for fashion lovers and the latest international fashion.
Within the Moda Mall Bahrain stores, you will find the finest and most luxurious types of clothing, shoes, jewelry, watches and others, which belong to the most famous international brands such as Bulgari, Dior and Chanel, and you will also find many distinctive fashion exhibitions, as well as the most important fashion shows and fashion shows for the most famous fashion designers in the world.
The mall also includes a 5-star hotel, the Sheraton Hotel, beauty and skin care centers, sports and fitness centers, in addition to many high-end and famous restaurants that serve various types of Arab and international cuisine and fast food such as Base Restaurant, and international cafes such as Costa and Caribou.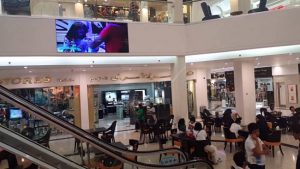 Saar Mall
Saar Mall is a medium-sized mall located in the central Saar district. It is a three-storey building, consisting of a basement, ground floor and first floor with 70 retail units. This mall has been contributing to the increasing urbanization of the Saar region since its opening in 2013.
The mall also includes restaurants, cafes, a Carrefour supermarket, and banks. In addition to an indoor play area, a "Big Game" area and a mini cinema for children. Saar Mall is a kid-friendly mall that boasts three separate areas that revolve around family fun and entertainment.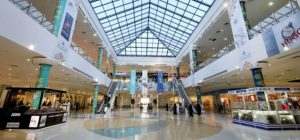 Dana Mall
Al Dana Mall is one of the best malls in Bahrain, Al Dana Mall. Al Dana Mall is located in Sanabis City in Manama and was one of the first malls established in the Kingdom of Bahrain. It includes Al Dana Cinema, which includes 12 screens.
Al Dana Cinemas is considered one of the best cinemas in the GCC, and also has included seating.
Moreover, the mall houses a large food court, Lulu hypermarket, and several fashion stores and retail outlets.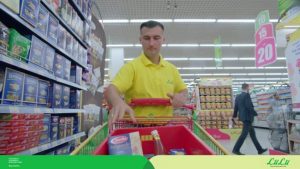 Al Aali Mall
Located in the business district of Seef, Al Aali Mall has been established as an upscale shopping destination with its luxurious suburbs and rich and sophisticated ambiance. The complex maintains its commitment to tradition and diversity
l exquisite food and timeless luxury.
This small mall which is located next to Seef Mall is distinguished by its high quality. It is one of the best malls in Bahrain. There is a replica of an old Khaleeji market in the Tawaweesh Souq section, as well as brands like Armani, Jimmy Choo and Nouf, a storefront for local designer Nouf Al Khor. It also offers lovers of Turkish sweets the most delicious sweets in Malatya Bazaar.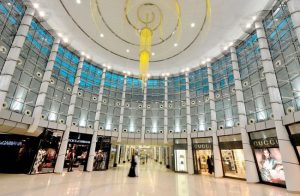 orphan center
This mall is located on Al Muthanna Street, and it is one of Bahrain's best luxury retail malls in the heart of Manama for more than 25 years, and despite the great competition between different shopping malls, it is considered one of the most distinguished malls.
And this mall has a large car park, located in the basement of the mall and it is free for two hours, surely you will live an enjoyable shopping experience with your family inside Yateem Mall.
City Mall
The City Mall is located in the Budaiya area, and it is an ideal mall that sells all the needs of the residents in the neighboring areas, and this mall is adjacent to the City Mall Hotel on the Budaiya Expressway.
All visitors can easily access the mall and take advantage of the mall's spacious car parking area, where the car park consists of three floors, and contains a wide range of shops and services.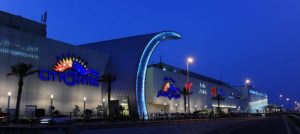 Lulu Center
It is a large center where tourists and locals come in abundance to buy food products and household items, and it is one of Bahrain's best luxury retail malls.
Lulu Mall offers high quality products and contains 105 stores that are very popular and attract visitors from all over the Gulf.
sandy mall
It houses the finest international brands and aims to provide a complete shopping and entertainment experience. It is one of the best and fastest growing luxury malls, and it welcomes all visitors whether they are locals or expats from neighboring Arab countries.
Ramli Mall is distinguished by its elegant decorations and designs, and it suits people with high social levels and provides them with an enjoyable shopping experience.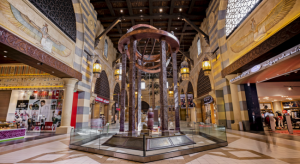 Ansar Gallery
It is considered one of the leading shopping centers in Bahrain, near Adhari Park in Tubli, and caters to shoppers with all the needs of local and international goods.
In Ansar Gallery Bahrain, you will find large collections of clothing, shoes, clothing and sports equipment for the most famous international brands, electronic devices, communication devices, electrical appliances, household goods and furniture, in addition to accessories, cosmetics and in-kind supplies.
Ansar Gallery is also one of the most famous shops that operate on the rebates system through points, and the outlet system, in which competitions are held and prizes are distributed periodically. It also includes a children's play area, where your children can have fun while you are shopping.