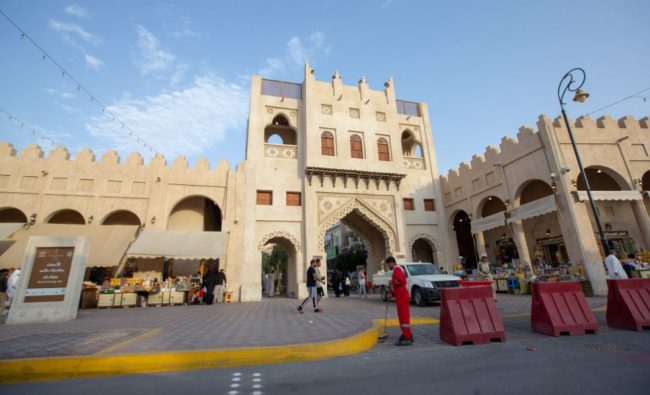 Bahrain Souks: A guide to the best popular and cheap Bahrain markets
Bahrain Souks: A guide to the best popular and cheap Bahrain markets
Bahrain, the distinguished Gulf country in terms of tourism, which is visited by a huge number of tourists annually, constitutes a mixture of civilization and contemporary life and meets all the requirements of the context and their tastes.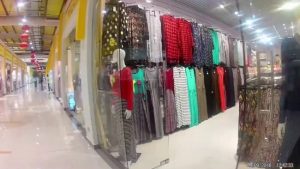 It secures many of the elements of tourism, including the distinct and unique markets in the Arabian Gulf.
In addition to its enjoyment of owning a large number of commercial malls, Bahriyet owns a group of distinct and specialized markets that fascinate you when visiting, and like malls that provide all the needs of its visitors.
The most important markets in Bahrain
Bab Al Bahrain Market
It is known as the "Manama Folk Market" and dates back to 1949, and there are various shops that provide popular goods, gifts, souvenirs, textiles, incense, perfumes, spices and handicrafts.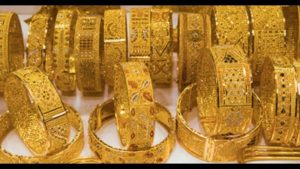 Manama Souk
The Manama Souq is one of the most famous markets in the capital, Manama, Bahrain. It is suitable for everyone, as it contains all products and basic commodities, from monthly Bahraini spices, fragrant perfumes, even precious jewelry, fashion stores and much more.
In the Manama Souq, you will find simple shops, luxury shops, and in addition to buying clothes, you can pass by antiques, gold, perfume and incense stores.
Qaisariya market
It includes a group of stores, the most famous of which sells original natural pearls, which are accompanied by a certificate of authenticity upon purchase. This site was registered on the World Heritage List in 2012.
It is one of the oldest historical places in the Muharraq market and one of the most unique old markets in Bahrain. Al Qaysariya Souq is not only distinguished by its beautiful historical architectural design, but – and this is the most important – it is also distinguished by being an outlet for selling natural pearls that have a certificate of authenticity.
The beginnings of this market go back to the nineteenth century when pearls were the backbone of Bahrain's economy. The Bahraini government has revitalized the market as an important archaeological and historical place, and in 2012 it was classified by UNESCO on the list of human heritage. The Qaysari market is located on the western side of Muharraq Island.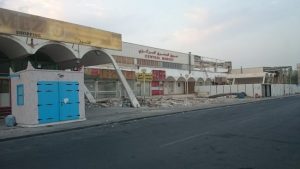 Muharraq Market
An old popular market that offers visitors many popular shops and restaurants, and is famous for its Bahraini sweets, nuts, clothes, abayas, perfumes and spices, and to buy the best monthly Arabic coffee.
It gives you a chance to walk the winding lanes with the aroma of delicious freshly prepared Arabic coffee, you can see the soaring wind towers and watch the Bahraini community closely and the residents laughing and joking with the vendors while they shop.
Although most of the shops in the Muharraq market are antique, and do not contain a lot of decoration, or design, but at the same time they are filled with many unique products that are worth seeing,
You will find various kitchen utensils, as well as places to sell used tools, stores that sell international cosmetics, pharmacies, places for fashion shows and many other important needs.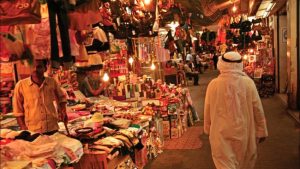 Read also: The most important tourist places in Bahrain
Boukwara Market
It is considered one of the markets that competed with shopping malls in the past years, as it contains everything that comes to the mind of the shopper, and what is most famous for it is the elegant fashion stores with international brands.
gold market
It is one of the markets specialized in selling handicrafts made of gold. It is considered one of the most important popular markets in Bahrain. It contains not only gold shops, but also silver shops. Do not hesitate to visit it during your stay in Bahrain where you will see many amazing things.
It is one of the most famous markets in the city, as it includes a large number of beautiful jewelry, gold and precious stones, and you will feel that you are exploring treasures, and your trip in the market will certainly be unforgettable, and the owners of shops and sellers have specialized in the field of gold for several years and are professional in their dealings with customers and are very friendly.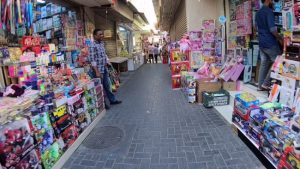 fish market
There is a fish market in Al Bandar Hotel, and it is one of the best places to buy fresh fish and a lot of fresh seafood, which varies between oysters, delicious fish, lobster and shrimp. Professionally and in the shortest amount of time.
The fish market is not limited to selling, but also cooks food according to what the customer sees, and you can eat delicious types of fish in all the ways you dream, as soon as you enter the market you will feel the warmth of the atmosphere and the activity of the sellers and you will feel that you are in your own town as you will find various types of marine life, suitable for everyone And you won't leave the market without a delicious meal of fish or delicious seafood.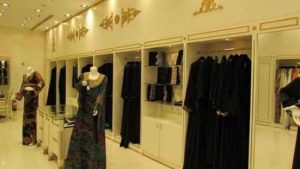 Isa Town Market
It is known as the "Iranian Market" or the Al-Maqass Market, and although it is modest, it is a heritage market famous for its used and new goods, spices, and household goods.
Although the market is not impressive at first glance, it includes a large number of products, used and new goods, and everything you need for your home even cooking utensils, and it is very crowded on holidays.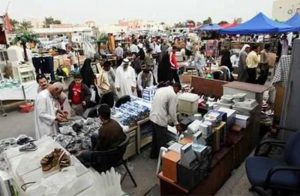 Al Jasra Handicraft Center
If you are a fan of high quality handcrafted products, do not miss visiting Al Jasra Center when you are in the Kingdom of Bahrain. While this center is not an old market in the traditional sense, it has become one of the most attractive places for tourists and visitors in a short period of time.
Al Jasra Handicraft Center was inaugurated in 1991 by Prime Minister Khalifa bin Salman Al Khalifa with the aim of preserving ancient crafts as one of the most important and prominent components of the cultural and historical heritage of the Kingdom of Bahrain, reviving and developing them, and giving a better opportunity for handicraft owners to market their products and crafts.
In Al Jasra Center you will find all the excellent handmade products that you are looking for and more, whether in the carpenters shops who make the most beautiful ships and wooden pieces of furniture or places for making wonderful pottery or other beautiful handicrafts, this place will provide you with an unforgettable experience and handmade products at the highest level of the quality.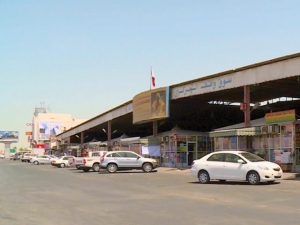 Souq Waqif
There is Souq Waqif in the southwest of Manama, and it follows Hamad Town, and it is the best place to buy important food commodities, including fresh fruits and vegetables, as they are displayed in rows in an attractive way. Souq Waqif is one of the comprehensive markets and is also classified as a cultural antique market, as the market offers many antiques and handicrafts.
In addition to the antique daggers, visitors can walk in the market to learn more about Bahrain's character, ride horses or donkeys, and tour the market, and one of its most important activities is the organization of many cheerful folk festivals.
Bahrain dresses markets
Friday Mall: One of the largest malls that offers a wonderful selection of evening dresses.
You can also pass by Souq Waqif, which contains many dresses in international fashion, which have a beautiful western touch.
The Pearl Mall is one of the largest malls in Bahrain, which contains more than a hundred stores, and of course you will find the dresses that you dream of owning.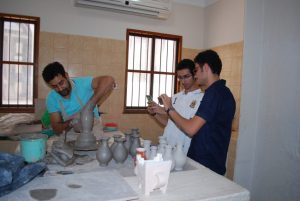 Bahrain Abaya Markets
Swiket Street in Bahrain is one of the best places to buy women's abayas. It contains many distinct and unique stores in the fashion of embroidered and gentle abaya, and among the most important stores in it are Al-Hasna and Al-Aseelah, Mugharib, and Al-Maleka.
Muharraq or it is also called Market Street is one of the places where you will find many different abayas in terms of design, which has its own new style in my lady shop and Dunya abaya shop.
Riffa Bu Kwara You will find a large number of shops specialized in providing Islamic dress and its various accessories, such as the Abaya House shop, the Turquoise shop and the Dunya Abaya store.