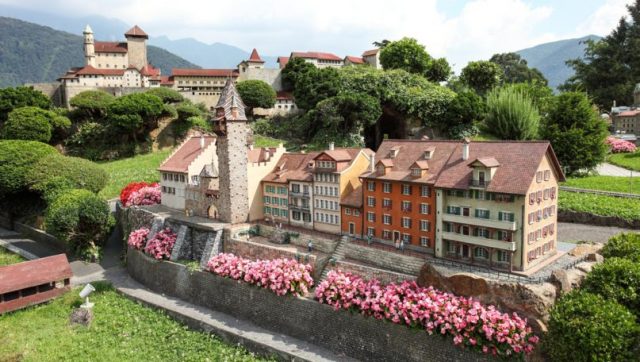 Tourism in Lugano: 10 of the most beautiful tourist areas in Lugano, Switzerland
Tourism in Lugano: 10 of the most beautiful tourist areas in Lugano, Switzerland
Lugano is one of the largest Swiss cities, located in southern Switzerland, and its official language is Italian. It is one of the beautiful tourist destinations in Ticino, the architecture of which has been influenced, to a large extent, by the Italian way of life. Therefore, tourism in Lugano is one of the most beautiful tourist destinations in Switzerland.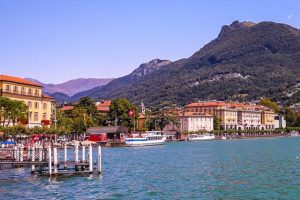 Lugano features a number of wonderful lakes, towering mountain peaks, beautiful gardens, and walking paths overlooking Lake Lugano. All this in addition to restaurants scattered around the city, luxury shopping streets and more. Lugano also has many historical Swiss attractions, such as churches, museums and amazing galleries, which are an important tourist attraction.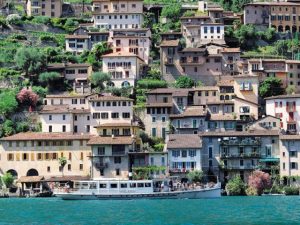 Best places to visit in Lugano, Switzerland
Lake Lugano promenade boasts a delightful array of gardens with beautiful trees, fragrant flowers and subtropical plants. It is one of the prominent parks in Lugano and one of its most important tourist attractions.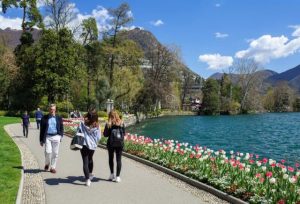 Lake Lugano Park has a walkway lined with modern statues, and semi-tropical gardens. It is faced with old buildings, dating back to the eighteenth century, as well as a group of wonderful mountains surrounding it.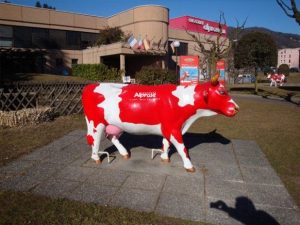 Siani Park
parco ciani lugano
There is a Siani park in the center of the Swiss city of Lugano, overlooking the picturesque Lake Ceresio. Siani Park is the "Pearl of Lugano", and it is one of the most famous tourist attractions in Lugano. The park is characterized by a moderate climate throughout the year.
The park has many rare and exotic plants and flowers, and large green spaces, with water fountains and decorated sculptures. It is also equipped with all the service facilities that visitors need, such as boards, a jogging walkway, a children's play area, and a library for reading lovers. It also has shops and kiosks selling food and drinks.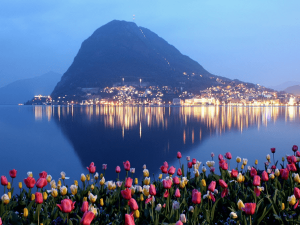 Parco Civico
Parco Civico
Civico Park is located in the east of Lugano, and is characterized by its wonderful geographical location, overlooking the lake, and enjoying charming views of the lake, as well as containing many attractions, which made the park an important tourist destination in Lugano.
Civico Park has many amenities, including lush gardens, plants and flowers, palm trees, and benches. It is one of the suitable tourism areas for lovers of rest and relaxation.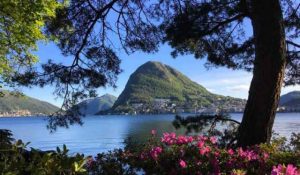 Lake Lugano
Lake Lugano
Lake Lugano is located in the south of the Alps, and is considered one of the most beautiful tourist places in the Swiss city of Lugano. It attracts a large number of local visitors and foreign tourists alike.
The lake overlooks the towering Monte Generosoa, which makes for wonderful lake views. You can sit on the lake among the palm trees, or practice fishing in the lake, as it is rich in fisheries. You can also rent a boat, and enjoy seeing the entire lake and its surroundings. It combines the serenity of Swiss nature with the elegance and sophistication of Italy.
Theme park "Swissminiatur"
Swissminiatur
Swiss Minator Theme Park in Lugano, Switzerland, is one of the most important tourist attractions in Lugano. It gives the child a realistic experience of the real job, which he would like to occupy in the future.
This beautiful city has more than 1,500 species of flowers and trees, which distinguish it from other gardens. It also includes a group of monuments, and displays many miniature trains, ships, and railways. It is the microcosm of Switzerland.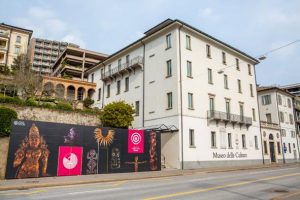 San Grato Park
Parco San Grato
San Grato Park in Lugano extends over a wide area of ​​plants, such as conifers, azaleas and distinctive flowers. This park rises 690 meters above sea level, making it one of the most prominent tourist areas in Lugano.
San Grato Park features a charming view of the famous Alpine peaks, and there are many trails, which facilitate movement between parts of the park. It also has an area designated for safe games for children, and a walkway for jogging and cycling.
Al Prussian Chocolate Factory
alprose chocolate factory lugano
The Al Brusi Chocolate Factory in Lugano, one of the most famous international tourist places, which is visited by visitors from inside and outside, from all over, especially chocolate lovers, is one of the most popular tourist attractions in Lugano.
The Al Brusi Chocolate Factory offers many different and luxurious types of chocolate, and visitors to the factory enjoy learning about the stages of chocolate making. It also has a museum full of chocolate art, such as umbrellas, bicycles and small animals.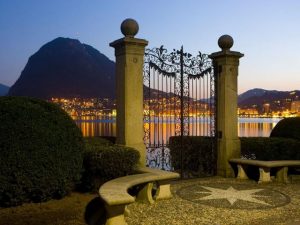 Museum of Culture in Lugano
Museum of Cultures
The Culture Museum of Lugano is located in a unique geographical position, as it overlooks the picturesque Lake Lugano. Therefore, it is considered one of the most important tourist attractions in Lugano.
The museum displays a variety of works of art, and ancient paintings, dating back to the eighteenth century. In addition to a collection of rare antiques and artifacts. It has a library full of valuable books, and many artistic performances are held by the most famous international bands, and local folk festivals are held in the square in front of the museum.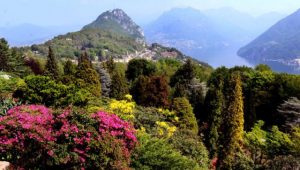 The summit of Monte San Salvatore
Monte San Salvatore
Monte San Salvatore, with a height of only 921 meters, is one of the most famous in Lugano, with panoramic views of the entire Alps and Lake Lugano. Many poets have described it as God's paradise on earth.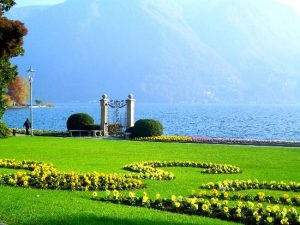 Monty San
Salvatore is one of the best tourist places, frequented by tourists throughout the year. Visitors to this mountain enjoy many enjoyable recreational activities, such as climbing to the top of the mountain through the funicular, relaxing above and enjoying a charming view of the city from the top.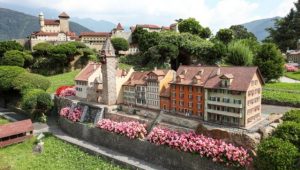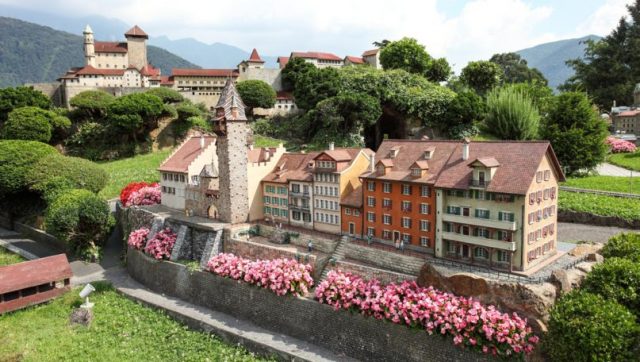 Gandria
The small village of Gandria lies on the shores of Lake Lugano, east of the slopes of Monte Pre. It is one of the most beautiful tourist areas in Lugano, Switzerland, and it recently joined Lugano in 2004 AD. This village is famous for the manufacture of cigarettes and meat. You can wander through the steep streets of the village. The village includes many wonderful monuments, dating back to the fifteenth century. It is one of the most beautiful places that you can visit in the city, so do not miss it.