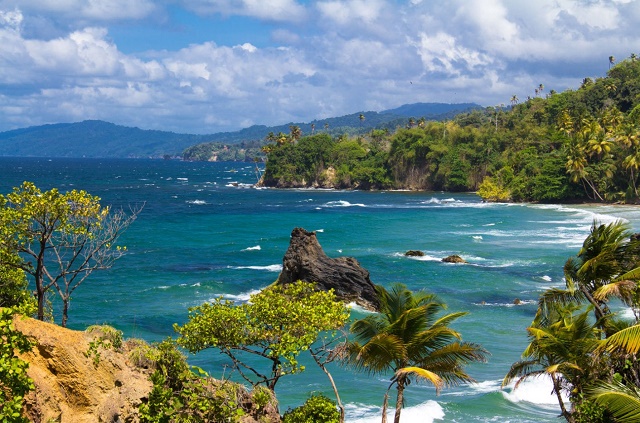 Tourism in Cuba and the best 7 tourist places for nature lovers
Tourism in Cuba and the best 7 tourist places for nature lovers
Tourism in Cuba is one of the best tourist holidays in the Caribbean. This is because this huge island is full of unparalleled natural beauty. As well as its long history, and its unique and impressive cultures. Which made traveling to Cuba for a tourist holiday, a unique experience. Here in this article is your comprehensive guide, about tourism in Cuba and the top 7 tourist destinations you can visit…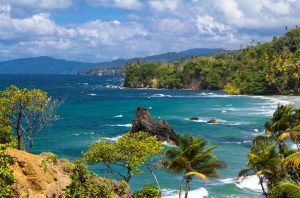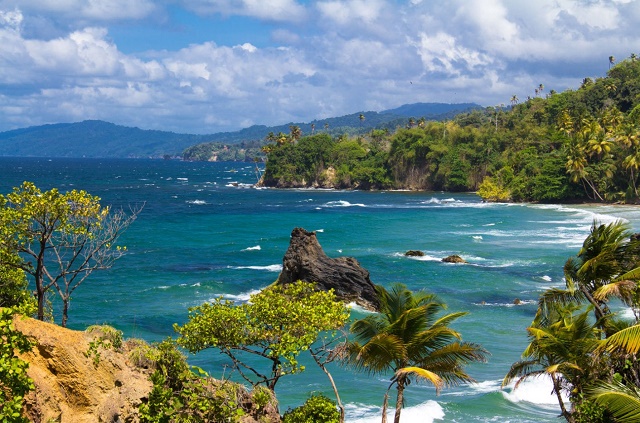 Cuba is the largest island in the Caribbean Sea, and it gives you the opportunity to practice many fun activities, such as relaxing on the wonderful beaches that surround it, diving in the depths, watching the exotic coral reefs, and attending the celebrations, festivals and live music carnivals. As well as exploring the country's history by visiting the old city, which has been included in the UNESCO World Heritage List, old buildings and many other tourist attractions.
tourism in cuba
Discover tourism in Cuba
Cuba is the jewel of the Antilles, and one of the most beautiful tourist destinations in the Caribbean. It enjoys a wonderful blend of cultures, customs and traditions.
In addition to its friendly people. The following explore tourism in Cuba, and learn the most important information, tips and the most beautiful tourist places in it…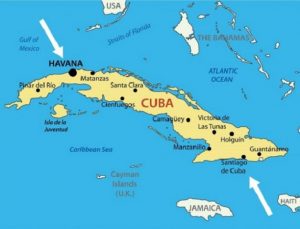 Where is Cuba?
Cuba is located on the northern side of the Caribbean Sea, at the point where the Atlantic Ocean meets the Gulf of Mexico. It is bordered on the west by Mexico, and on the south by Jamaica and the Cayman Islands.
To the east is the state of Haiti, and to the north is the state of the United States of America and the Bahamas. It is surrounded by a number of wonderful small islands.
Best time to travel to Cuba
The best time to travel to Cuba is between the months of "December to April". It is the dry season, when the weather is perfect for exploring its places and attractions.
The average temperatures range between 27 and 29 degrees Celsius during the day, and at night around 19 to 21 degrees Celsius. The island is characterized by a mild climate throughout the year. Here is a breakdown of the nature of the four seasons of the year in Cuba:
Winter season (from December to February):
It is one of the wonderful seasons for tourism on the island of Cuba, and the temperatures are low, but it is very suitable for enjoying sightseeing.
The period is also full of cultural events, religious celebrations, Christmas, national holidays, and wonderful international festivals. It is worth noting that the winter season in Cuba is one of the high-cost seasons for tourism.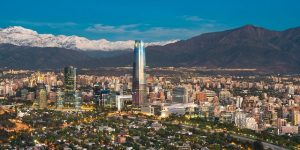 Spring (from March to April):
It is one of the ideal months for travel and tourism in Cuba, as spring in Cuba is characterized by dry weather and sunshine, giving you the opportunity to go to the sparkling turquoise beaches such as Playa Ancon, or Playa Los Pinos, diving in magnificent flooded caves, hiking over Mountain peaks, valleys, etc.
Spring is the peak tourist season, in Cuba, and prices are high in this season, especially at Easter, so we advise you to book early.
Summer season (from May to August):
Summer in Cuba is characterized by high temperatures, which reach 32 degrees Celsius. It is a great time to visit the country and enjoy exploring the outdoor attractions, horse riding in the Vinales Valley, attending fun and lively summer festivals and carnivals, and many other tourist activities. Prices are higher during that season.
Autumn season (from September to October):
It is one of the good seasons for tourism in Cuba, as it has the lowest prices, in addition to being the quietest of the seasons. Although it is the island's annual hurricane season, you can do many fun tourist activities during it.
The language in Cuba
Cuban Spanish and Haitian Creole are the official languages ​​spoken in Cuba. It also has other sub-languages ​​such as Galician, which is closely related to Portuguese, and Corsican, which is closely related to Italian.
Tourist visa to Cuba
Tourist visa to Cuba
When planning to travel to Cuba, to have a tourist vacation. A tourist visa to Cuba is required. It is worth noting that the documents required to obtain a tourist visa to Cuba differ from one country to another. The following are the most important rules, conditions and documents needed to obtain a Cuba visa:
Apply for a tourist visa in Cuba, fill it well in English and with the same passport data, then go to the Cuban embassy.
Pay the visa fee of about 265 Saudi riyals.
Round-trip airfare to ensure your return after the expiry of your trip in Cuba.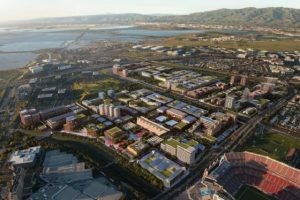 Proof of hotel reservation or accommodation in Cuba for the duration of your tourist vacation.
A copy of your travel insurance sufficient to cover the period of your stay and is valid, make sure it is valid for Cuba.
A valid and valid passport with blank pages.
Two recent passport-sized photos with a white background.
A bank statement with a high amount of money.
A certificate translated into Spanish with a certified and notarized translation from the Ministry of Justice, the Chamber of Commerce and the Ministry of Foreign Affairs
Rajya, which confirms that you are traveling to Cuba for tourism and not for another reason.
The different types of visas for travel to Cuba are: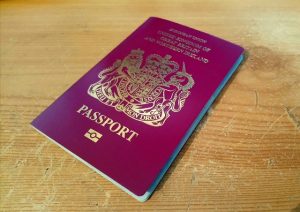 A1 / Tourist Visa A1:
It is a visa for specific countries
(Syria, Iraq, Yemen, India, Iran, Ethiopia, Cameroon, Ghana, Eritrea, Kenya, Somalia, Nigeria, Afghanistan, Nepal, Bangladesh, Pakistan, Sri Lanka, the Philippines).
Tourist card:
It is one of the most popular tourist visas in Cuba, which is granted to many nationalities, requires easy procedures, and has a validity period of 90 days.
How much does tourism cost in Cuba?
You must plan well your budget before traveling for tourism. Here are the average costs of tourism in Cuba:
The average daily cost of spending per person in Cuba is 33 USD.
Daily commuting rates for local transportation are $7.71.
The average cost of daily food is about 7.98 USD.
The cost of a trip to Cuba for a couple is approximately 463 USD.
The average price of a hotel in Cuba for a couple is about 37 US dollars.
​​Tips in Cuba are JPY 16 per day.
The average daily cost of spending on bottled water in Cuba is approximately JPY 5.50.
Transportation and transportation in Cuba
Transportation in Cuba
There are many means of transportation in Cuba, which you can take within the country to explore and learn about its landmarks. The most important means of transportation in Cuba are:
Air transport :
Flying is one of the fast and convenient means of transportation within Cuba, but its prices are high.
car rental:
Self-driving in Cuba is one of the most enjoyable ways to explore the country in absolute freedom without restrictions, and reach the destination you want whenever you want. It is a very expensive method of about $80 per day.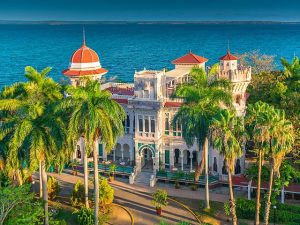 Motorcycle rental:
One of the cheapest and most exciting ways to get around Cuba is by motorbike, as the daily rental of a motorbike is $25.
Tourist buses:
It is one of the most widespread means of transportation in Cuba, and it is characterized by cleanliness, comfort, speed and punctuality. When traveling in Cuba, you can buy your edge tickets at the bus station, and bus tickets sell out quickly during high season, so book online before arriving in Cuba to be sure of a place on the bus.
local buses:
It is very cheap transportation in Cuba, it is usually full, and you should know that some locals do not want travelers to board their local bus services.
Coco Taxi:
It's a tricycle, and it's a great way to get around in Cuba due to its exoticism, but beware of its high prices, as many Coco Taxi drivers try to charge travelers big fees for a short trip.
classic cars:
It is one of the most popular means of transportation for getting around in Cuba, and the tours take about an hour and cost about $15 USD.
trains:
Trains are among the worst forms of transportation within Cuba, the trains are still often unreliable and not the most comfortable.
Hiking in Cuba:
Hiking is a form of public transportation in Cuba, it's legal, free, safe, and fun.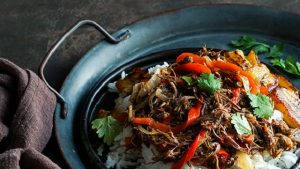 Food and drinks in Cuba
Food and drinks in Cuba
Cuban cuisine is characterized by the most delicious dishes rich in distinctive flavors. It is a special cooking style that resulted from the colonial era. The dishes in Cuban cuisine are a mixture of European and African cultures. Here are some of the best popular Cuban foods that we advise you to try while traveling in Cuba:
Creole food "Comida criolla":
A very popular local delicacy, it consists of grilled or fried chicken and meat with rice and an array of tasty root vegetables.
Ropa vieja:
It is the national dish of Cuba, a dish made of shredded beef or lamb, and is one of the most famous local soups in Cuba. It is prepared on low heat with a mixture of green peppers, tomatoes, onions and garlic.
Ajiaco:
It is a rich stew filled with different ingredients depending on the region, but always at least one type of meat, corn and some fresh green vegetables.
Tasajo:
It is a dish of fried dried beef, one of the most famous Cuban dishes.
Frituras de Malanga:
A quintessential Cuban snack, a root vegetable resembling taro, the malangas are peeled and skinned and put into a paste and added to a mixture of eggs, garlic and spices, then served as an appetizer or side dish, served with honey.
Lobster enchilado:
It is a slightly spicy dish with a tomato-garlic sauce, and lobsters are often served with their shells or pieces served with a rice dish.
There is a variety of delicious Cuban drinks. Among the most important are coffee, which is often grown in the eastern mountainous regions of the country, in addition to fresh fruit drinks scattered throughout the country.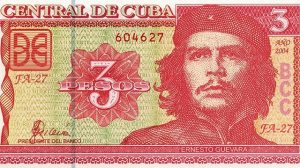 The official currency of Cuba
The official currency of Cuba
The Cuban Peso is the official currency used and circulated in Cuba.
Communications and the Internet in Cuba
Despite the presence of the Internet in Cuba and at much lower costs, Internet access in Cuba is not available in all parts of the country. And that is where it is found in the tourist cities that are frequented by tourists and most of the hotels, squares and public areas.
You can buy a Wi-Fi card that gives you access to the Internet for only one hour. We recommend that you buy a number of these cards in order to be able to connect to the Internet within the Wi-Fi range in all parts of Cuba.
Phone calls are available
It's expensive in Cuba but it's expensive, and if you're using your mobile device, it has to work on the 900MHz frequency band in order to work in Cuba.
The postal system in Cuba is also reasonably reliable, you can also buy prepaid postcards in Cuba from shops, and it costs about 25 kopecks to send a postcard internationally.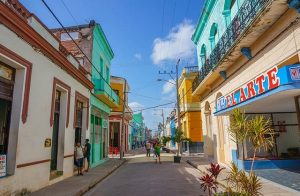 Distance between the most popular cities in Cuba
Here are the distances between the most famous tourist cities in Cuba:
Havana to Santiago de Cuba 759.41 km.
Pinar del Rio to Cienfuegos 337.02.0000 km.
Kamagi to Holguin 180.09.2019 km.
Baracoa to Jovelanos 744.47 km.
Caibarien to Camaguey 86.15 km.
Havana to Santa Clara 261 km 162 miles.
From Havana to Cienfuegos 227 km 141 miles.
Havana to Guantanamo 813 km 505 miles.
Car rental in Cuba
If you want to explore Cuba and see the most beautiful roadside landscapes on your own while driving. You can rent a car. Here are the most important instructions that you must follow and adhere to in order to rent a car in Cuba:
It is mandatory to have a valid and valid International Driving Permit.
A valid, valid and in good standing national driver's license, translated into English.
Most of the vehicles that are rented in Cuba are classic cars, as the country is a living classic car museum.
You must be at least 21 years old.
Pay rental insurance for the vehicle you intend to rent.
The blood alcohol level must be 0.0% while driving in Cuba.
Do not use headlights in daylight while driving in Cuba because it is illegal.
The car must be parked in the designated car parks, most of which are free of charge, as it is not allowed to park in places other than that.
Avoid excessive speed while driving in Cuba, and always follow the Cuban speed limits.
It is mandatory to wear a seat belt for all passengers while driving in Cuba.
Driving on the right side of the road.
The best tourist cities in Cuba
Cuba is one of the most well-preserved colonial nations in the Caribbean. It is one of the tourist destinations worth visiting and exploring on your own. Here are 7 of the best tourist cities in Cuba that we advise you to visit….
Tourism in Santiago de Cuba
Santiago de Cuba
Santiago de Cuba is the second largest city in Cuba, a very musical city with a vibrant cultural feel.
Santiago de Cuba offers a wide range of fun activities. You can wander the city streets and explore the unique engineering architecture. Plus go to the fortress of San Pedro de la Roca, which dates back to the 17th century and overlooks the Gulf Coast.
You can also go to the beautiful Cospedes Park, the Heredia Street and the Casa de la Trova to listen to traditional music that hosts famous artists. And enjoy watching the best panoramic views of the city from the top and the surrounding mountains from the top of the cathedral.
Tourism in Havana
Havana
Havana is one of the most impressive tourist cities in Cuba. It is a diverse and different city, and one of the most important tourist attractions in Cuba.
The recreational activities that you can do in Havana are varied, the most important of which is wandering the streets of the old city to see many different attractions, as well as exploring the architecture, preserved colonial structures, and mysterious abandoned buildings that attract photography enthusiasts to capture the most beautiful wonderful photographs.
You can also visit the Museum of the Revolution to learn about Cuban history and culture, in addition to a trip to the cigar factory, ride in a classic antique car, walk the Malecon, enjoy the bustling nightlife, and much more.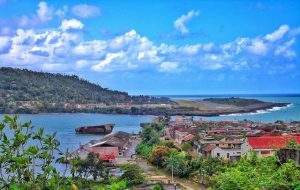 Tourism in Cienfuegos
Cienfuegos
Cienfuegos is known as the "Pearl of the South" because of its relaxed and laid-back vibe. It is now a commercial place for coffee, tobacco and sugar cane. The city has a French character that made it one of the most visited tourist cities in Cuba. It was founded in 1819 by the French.
Cienfuegos is a UNESCO World Heritage Site. It allows you to enjoy the best times, as it is located directly on the sea. It is a waterfront that leads eventually to Punta Gorda.
You can also explore history museums, dine at an outdoor café, or buy some local handcrafted goods from the markets. As well as going to the beautiful Botanical Gardens, and the Bay of Pigs, which is an ideal place for diving and snorkeling, and watch the magnificent waterfalls, do not hesitate to visit.
Tourism in Santa Clara
Santa Clara
Santa Clara is one of the most popular and popular cities in Cuba. It is a city rich in important cultural events, as it is the place where Guevara's wife, Alida March, was born.
Santa Clara has many tourist attractions, the most important of which is the monument to Ernesto Che Guevara, which is a pilgrimage for anyone visiting the city. His statue was built in 1987 to mark the 20th anniversary of Che Guevara's death, the Loma del Cabero hill, the Museum of Decorative Arts, and the Malayto and Vidal Park murals.
Tourism in Baracoa
Tourism in Baracoa
Baracoa is a beautiful city located in the province of Guantanamo, which is difficult to access as it is isolated from the rest of the country. And that isolation made Baracoa a very special and unique city. Despite being a fairly small city, it is one of the best tourist areas in Cuba.
You can admire the murals of Che Guevara, Fidel Castro and Camilo Cienfuegos all over the city. It also includes the most beautiful coastal beaches in Cuba, such as (Playa Maguana). And you can hike in El Yunque, the mysterious flat mountain, which can be seen from
The city and although it is a difficult walk, it is very interesting.
Baracoa is also the gourmet capital of Cuba, you can sample delicious seafood, visit a cocoa farm and sip the local chocolate drink made with ground cocoa and homemade coconut milk.
Tourism in Camagüey
camagüey
The city of Camaguey is one of the best tourist cities in Cuba, and it has many attractions that attract many tourists and visitors alike.
Lively Camaguey allows visitors to enjoy wandering the city centre, a UNESCO World Heritage Site, as well as exploring colonial buildings, beautiful squares, art galleries and small alleys.
Tourism in Trinidad Village
Tourism in Trinidad Village
Trinidad Village is one of the best and most beautiful important tourist attractions in Cuba that should not be missed. It is one of the most beautiful and perfectly preserved colonial cities, it is also a UNESCO World Heritage Site.
Entertainment activities and exciting sports vary in the village of Trinidad, where you can visit the many museums that are spread inside, the most important of which is the "Municipal Histrico Museum", which provides you with a wonderful view of the city, as well as wandering the cobbled streets, enjoying its colonial buildings, and taking pictures of balconies and gardens the beautiful .
Cars are not allowed in the center, so it is good to wander through the various markets, artesian shops and art studios, eat delicious food in the amazing restaurants with antique furniture, as well as the bustling nightlife, listening to music and watching salsa dancing in the main square.
Tips before traveling to Cuba
Before you travel to Cuba, here are some of the most important tips and guidelines that can help you plan your trip and spend the perfect vacation without any hassles:
Make sure you always carry cash.
Due to US restrictions, credit cards issued by US banks are not accepted in Cuba, you can pay for all things in Cuba with cash.
Don't ignore the tip.
Tipping is common and encouraged in Cuba, it is a must to have cash in the denomination to give to the people who serve you anywhere.
Beware of tap water.
The water in Cuba is undrinkable, and full of bacteria and microorganisms, which can harm your health.
Beware of street food.
Cuba is home to delicious local food, but the street vendors and street stalls of Cuba are not entirely clean.
Pay attention to the type of fish you eat.
Certain types of local fish from the southern coast of Cuba are poisonous, (segwato) because they eat poisonous sea plants, so pay attention.
Make sure you have a Spanish language app installed on your mobile phone.
This is because you cannot rely on English during your vacation, as speaking it in Cuba is very minimalistic. So be sure to refer a special application in the Spanish language before traveling and tourism in Cuba.