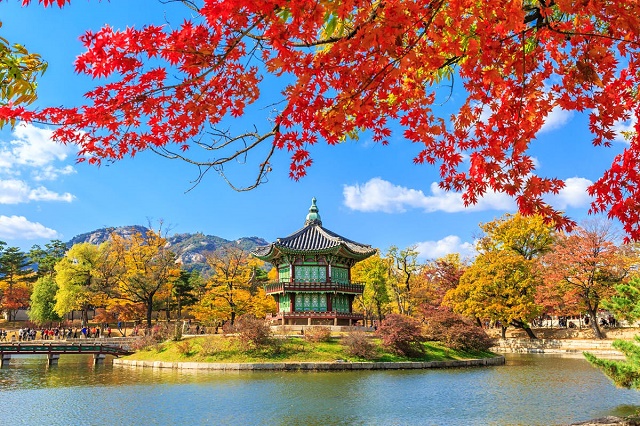 Tourism in South Korea and the best 7 tourist cities you can visit
Tourism in South Korea and the best 7 tourist cities you can visit
Tourism in South Korea is rich in cultural, historical and natural attractions, as well as a group of impressive attractions. South Korea is known as a country of contrasts, with a mixture of traditional thrills like "Buddhist temples on the mountaintops" and modern "skyscrapers" with a myriad of attractions and open spaces of natural beauty, with rock formations, green pastures and dense forests.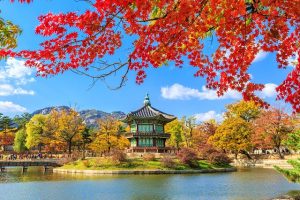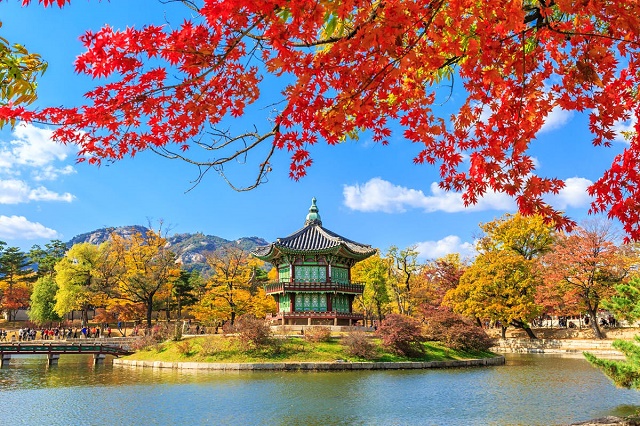 The Korean capital, Seoul, is one of the most famous tourist cities in Asia. South Korea also enjoys a range of festivals and cultural events. This is in addition to the ruins and palaces scattered throughout. Here in this article is a comprehensive guide on tourism in South Korea, the most important information, tips and advice before traveling, and its best tourist cities…
Tourism in South Korea
Explore tourism in South Korea
Completely separated from neighboring North Korea, South Korea is a popular tourist destination. It has a charming group of attractive landscapes, as well as advanced modern architectural facilities and antique historical, as well as beautiful rural villages and many other elements of tourism.
Best places to stay in South Korea
You can enjoy a special stay in South Korea, where many luxury and upscale hotels, equipped with the best services and the latest facilities. Close to the most prominent tourist attractions, charming beaches views, high towers, skyscrapers, and more… Read more about the best hotels in South Korea.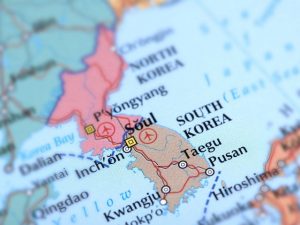 Where is South Korea located?
Where is South Korea located?
South Korea is located east of the continent of Asia, and occupies the southern part of the Korean Peninsula. It is bordered on the north by the Democratic People's Republic of Korea (North Korea), on the south by the East China Sea, on the east by the East Sea (Sea of ​​Japan), and on the west by the Yellow Sea. It is separated from the southwest by the Korea Strait from the Japanese island of Tsushima.
The best time to travel to South Korea
The best time to visit South Korea is during the spring months (April, May, and June), and the autumn months (September, October, and November). This is where the climate in those periods is characterized by pleasant medium temperatures, with sunny and dry days that allow tourists to enjoy many different tourist activities. Here is an explanation of the nature of the four seasons of the year in South Korea:
Spring (April to June):
This season is the best time for tourism in South Korea, where temperatures range between (15-18) degrees Celsius. It has a cheerful atmosphere as pink cherry blossoms bloom all over the country, with lush greenery. This season is the busiest in South Korea.
Summer season (from July to August):
Summer is the hottest and humid time of the year in South Korea. The temperature ranges between (23-30) degrees Celsius, and it is characterized by rainfall, which is the ideal time for tourism in the country, where you can enjoy visiting the beaches and the wonderful island of Jeju.
Autumn (September to November):
It is one of the best times of the year for tourism in South Korea, where temperatures range between (19-21) degrees Celsius, with less rain. In addition to the natural beauty of the autumn season, where golden and orange foliage is found in all parks and gardens. You can go to hills, seaside resorts, take walks, and many other activities.
Winter season (from December to March):
Winter in South Korea is characterized by very low temperatures and a dry climate ideal for exploring the country and enjoying watching the white snowfall, and practicing exciting winter sports such as snowboarding and sledding.
The language in South Korea
The Korean language is the official national language used in South Korea. There are also many other languages ​​spoken in South Korea, the most important of which are (English and Japanese).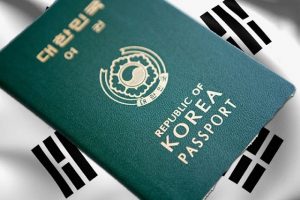 Tourist visa in South Korea
Tourist visa in South Korea
To obtain a visa to travel to South Korea, there is a set of necessary applications and conditions, the most important of which are:
Apply for, fill out and sign a South Korea tourist visa.
Pay the visa fee to South Korea.
Proof of the employee's workplace with the salary vocabulary certificate.
A recent personal photo with a white background and the same size as the passport photo.
A passport valid for at least six months before the full moon of your trip to South Korea, with at least two blank pages.
Proof of hotel reservation or accommodation in South Korea during your trip.
Round trip airline tickets to prove departure from the country.
Bank account statement for the past six months.
Your tour program in South Korea.
The ideal period for tourism in South Korea
The ideal period for tourism in South Korea is e
It takes about 7 days, which is enough time to explore the most important tourist attractions in South Korea. Here is a suggested 7-day itinerary that you can modify:
Day 1 and 2: Explore the city of Seoul
Take a tour of the South Korean capital, where you can explore the palaces, Insadong District, traditional hanok houses, Gwangjang Market, Myeongdong District, and the Demilitarized Zone, the country's most attractive site.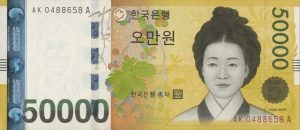 Day 3 and 4: Visit Jeonju
You can explore Jeonju Traditional House Village, Andong Hahoe Folk Village, Korean Traditional Costume Shop, Royal Tombs, Polgaska Temple, Mountain Palaces, Jeonju Music Center, and shop at souvenir shops.
Day 5 and 6: Go to Busan
Busan is one of the most beautiful tourist cities in South Korea that allows you to spend the most enjoyable time exploring Haeundae Beach, Gwangandegyo Bridge, Taejeongdae Resort Park, Jagalchi Fish Market, Buddhist temples in the depths of the mountains, historical buildings, Busan Tower, Water Temple, Jamcheon Cultural Village , Dongbaek Island, and watch the beautiful birds at the mouth of the Nakdong River.
Seventh day "Jeju":
Conclude your tour in South Korea by going to the charming island of Jeju, and enjoy the beautiful scenery, waterfalls, beautiful caves, highlands, as well as unique beaches. You can also visit the Teddy Bear Museum, Healing Herbal Hill, Mental and Physical Wellness Spa, Yumeji Botanical Garden, attend the Canola Rose Festival and many more activities before you leave home.
How much does tourism cost in South Korea?
You should plan well for the budget at the time of the trip. Here are the average prices for tourist services and various recreational activities in South Korea:
The average cost of a trip to South Korea for two people for one week is approximately $1,401.
​​The price of a hotel in South Korea for a couple is about 91 USD.
The average daily expenditure in South Korea per capita is about 100 US dollars.
The cost of daily meals in South Korea for a single traveler is approximately $26 USD.
The average daily domestic transportation price within South Korea per person is $15.
Entertainment and activities in South Korea cost approximately JPY 28,489 per person, per day.
The average price for tips and tips in South Korea is JPY 34,400 per day.
Daily expenditure on bottled water is about 2,328 yen in South Korea per day per capita.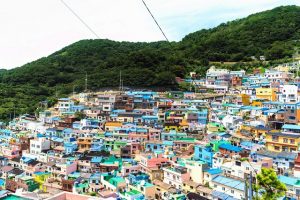 Transportation and transportation in South Korea
Transportation and transportation in South Korea
South Korea has one of the largest and most advanced transportation systems in the world, making every corner of its natural beauty easily accessible for exploration. Here are the most important means of transportation used in South Korea:
buses:
There are many public buses in South Korea that are highly efficient, which makes commuting more convenient.
bikes:
Bicycles are a great form of transportation in South Korea, and the government has spent a lot of money creating bike lanes within every major city. It's the best way to get around and beat the traffic, explore the city, get some exercise, and it's also cheap.
scooters:
Scooters are one of the most popular and affordable means of transportation for fun traveling within the country and watching the scenery.
the cars:
Car rental is great in South Korea, and it's a great form of transportation to visit the highlights whenever you want, at affordable prices.
Subway:
The capital, Seoul, has one of the most comprehensive subway systems in the world, and it's the best way to get around the city, as it travels throughout the city.
Railways:
Within South Korea, there is a network, clock, and a variety of train lines, the most important of which are (the standard train and the Korea Express), which have a high speed and are suitable for long-distance travel.
Air transport:
South Korea has a wide range of international as well as domestic flights, with which you can travel within the country more quickly and comfortably.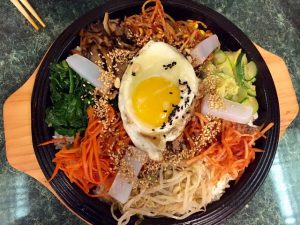 Food and drinks in South Korea
Food and drinks in South Korea
Korean cuisine is distinguished by its strong and bold flavors such as chili and garlic. But the traditional royal and temple food is usually not spicy. Each city specializes in a particular dish of seafood, fruits or vegetables grown in the area. Korean meals are traditionally served at low tables, with family members seated on floor cushions. Some restaurants still adhere to this ancient custom, but others serve Western-style dining tables.
The most important traditional South Korean food is kimchi, a main side dish served with almost all meals. It is hot and spicy and consists of a variety of pickled vegetables. The mit banchan is also a small side dish, which is pickled seafood. Seasonal vegetables – Completes a regular meal. Dduk bokgi are spiced rice cake sticks that are spicy, slightly sweet and very tasty. As for drinks, Koreans only drink a little water or purisha (barley tea) with their meals.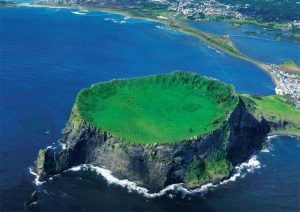 The official currency of South Korea
The official currency of South Korea
The official currency of South Korea or the "Republic of Korea" is the won. It is worth noting that the South Korean won is different from the North Korean won used in North Korea.
Communications and the Internet in South Korea
Korea has three major telecom companies
And the Internet leads the world, and they are as follows:
KT:
The company uses millimeter wave technology, which was developed by the company, which is 100 times faster than current LTE technology. It also provides Five G services, one of the most important benefits of which is its use in crowded places such as sports stadiums and others.
SK Telecom:
This company is based on the 5G network and the 5G platform, and Internet devices based on this same technology "5G". It also offers Millimeter Wave technology with a maximum speed of 7.55 Gbps. The company also provides quantum key technology, which is based on preventing the sources of hacking the data being transmitted.
LGU Plus:
The company focuses on the word "Internet of Things" and provides large basic services, the most important of which are (home manager _ magic mirror _ LTE radio), and also provides services based on 5G technology.
The distance between the most popular cities in South Korea
During your holiday in South Korea, you will definitely need to travel between its various tourist cities to explore. Here are the distances between the most important major cities in South Korea:
Incheon to Jeju-do 442 km and 275 miles.
Moan to Seoul 290 km 180 miles.
Seoul to Suwon Si 31 km 19 miles.
From Seoul to Busan 325 km.
Seoul to Incheon 27 km.
Busan to Incheon 330 km.
Busan to Jeonju 203 km.
Incheon to Jeju-do 441 km.
Rent a car in South Korea
Renting a car in South Korea gives you absolute freedom to explore the country and its attractions. It is worth noting that driving in South Korea is very safe, the roads are of excellent quality, and drivers are not reckless. The following are the most important criteria and important rules necessary when deciding to rent a car in South Korea: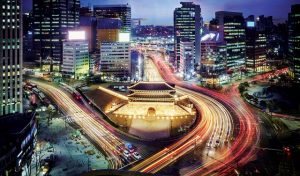 Driving on the right side of the road.
Obtaining an International Driving Permit (IDP) along with a valid driver's license of at least three years.
Make sure to budget for parking costs, as free parking is largely non-existent in Seoul and other major cities like Busan or Daegu.
Stick to the speed limits by learning how to use the cruise control in the rental car and take advantage of it everywhere, as there are surveillance cameras and radars everywhere in South Korea. .
Fuel is very cheap in South Korea, and credit cards are accepted at all gas stations.
Major destinations and road signs in English and Korean.
All passengers in the vehicle must wear a seat belt while driving in South Korea.
Using a mobile phone while driving is illegal in the Republic of Korea.
You are allowed to dim the lights in case of poor visibility on the road or at night.
The best tourist cities in South Korea
South Korea has become one of the best tourist destinations that provide tourists with enjoyable holidays in Southeast Asia. And that is where it was able, in a short period, to transform from one of the poorest countries in the world to one of the richest countries in the world. South Korea includes a group of the most wonderful tourist cities that we advise you to visit, such as:
Tourism in Seoul
Tourism in Seoul
Seoul is the capital and largest city of the Republic of Korea, and is the most visited tourist destination in South Korea, with a host of fascinating historical attractions and many recreational sites. The city of Seoul offers you many enjoyable recreational activities, the most important of which is seeing prominent historical relics, and exploring the unique architecture of palaces such as "Gyeongbok Palace" and "Changdeokung" dating back to the fifteenth century.
As well as centuries-old temples, and fascinating museums such as the Korean War Museum, as well as modern, glittering malls, bustling nightclubs, and world-class theme parks.
You can also roam and enjoy long walks in the nearby mountains, and many recreational parks with vast green spaces, as well as visiting high-end restaurants, street stalls scattered around them and eating the most delicious and delicious food that Seoul is famous for.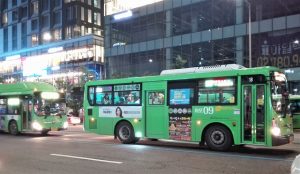 Tourism in Busan
Busan
The beautiful city of Busan is the second largest city in South Korea, and is considered one of the best tourist cities for tourists all year round. This is because it has a group of charming landscapes, and is the center of a large and important port. You can visit the hillside cultural village of Jamcheon, and explore the many brightly colored houses that offer great views of the city, as well as luxury factories, and multiple theme parks.
You can also relax in Busan's beaches with clear turquoise waters, play beach games, walk and sunbathe on the soft white sand. In addition to the hot springs, interesting historical sites that are found throughout the city such as the famous "Beomeosa Temple", as well as museums and historical buildings, and Dongbaek Island, and enjoy the day tours.
Tourism in Seogwipo
seogwipo
Seogwipo is one of the charming South Korean cities that are worth a visit. Located in Jeju Island, it is surrounded by a group of beautiful landscapes that make it one of the best peaceful and ideal holiday destinations. The city allows you to enjoy scuba diving and snorkeling tours around the country, and to explore the stunning marine life.
In addition to hiking the many wonderful paths along the rocky coast, which end with steep waterfalls, beautiful beaches, and rocky volcanic cliffs located around Jungman Beach is a wonderful place, a fun water park, and amazing scenery.
You can also take a tour of Jeju Island, and visit the many museums there such as Jeju Neighborhood Museum, Jeju Teddy Bear Museum and Ripley's Believe Museum
Or not, amusement parks, temples, and don't miss the fresh seafood that the city is famous for.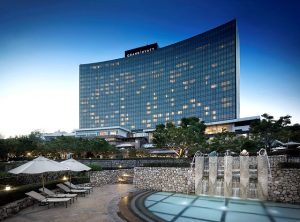 Tourism in Jeju
Jeju
Jeju Island is one of the most beautiful tourist attractions in South Korea. It has a mild climate and an ideal setting for a great holiday. In addition to being a site inscribed on the UNESCO World Heritage List. It has fantastical landscapes such as magnificent tropical trees, and forest-covered mountains such as the summit of Mt. Seongsan Ilcholbong, which is characterized by the fact that the mountain is located in the middle of the water, making it an island in its own right.
You can also swim in the beautiful beaches of the island, and wonderful waterfalls such as "Cheonjeon" waterfall, which is located in a mountain slope, surrounded by many wonderful natural scenes, as well as visit the Teddy Bear Museum, and Yumeji Botanical Garden, which is the largest botanical garden in Asia It contains more than a thousand species of exotic and unique tropical plants.
Tourism in Jeju
Jeju
Jeju City is the largest city on Jeju Island and bears the same name. It is one of the favorite tourist cities in South Korea for millions of tourists. This is because of its warm climate, which makes it a popular tourist destination, especially in the summer. Exploring the island is the perfect honeymoon getaway for couples. You can also visit many attractions such as Manjangol Cave, which is the largest lava crater in the world.
In addition to the island's towering Mt. Hallasan, which you can climb to reach the summit, you can see great panoramic views of the city from above. And don't miss a visit to Jeju Loveland, an adults-only amusement park.
Tourism in Incheon
Incheon
Incheon is located 40 kilometers from the capital, Seoul, in South Korea. It is considered the third largest city in the country, and it is also one of the most important tourism cities in South Korea. Visit the bustling Chinatown, enjoy delicious traditional cuisine, buy the most beautiful souvenirs, many trendy and fashionable boutiques, and explore local history at Freedom Park and Independence Memorial Hall.
You can also enjoy a ferry ride to the nearby islands, to escape from the hustle and bustle of the city, such as "Wolmido Island" and "Su-Meadow Island". In addition to visiting theme parks such as "Wolmi Park" and "Gayo Park", and going to wonderful museums such as Incheon Metropolitan Museum, Woolmi Observatory, and many more.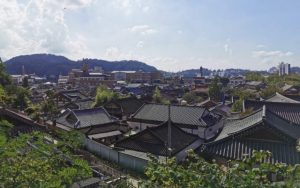 Tourism in Jeonju
jonju
Jeonju, once the spiritual capital of the country, is both rural and urban. Which made it one of the prominent tourist places in South Korea. Rich in historical sites and cultural attractions, it is also the culinary capital of South Korea. It has a hanok village, from which you can discover traditional homes, local cultural practices and handicraft products from all over the region.
This is in addition to the many temples worth visiting, such as the Jeonju National Museum, which protects, preserves and promotes the rich local history and culture. You can also ski in its high mountains in the winter, as well as climb mountains and get the most amazing views from the top. In addition to wandering its winding alleys, which are filled with cafes and restaurants.
Tips before traveling to South Korea
Before traveling to South Korea, here are the most important information and tips that can help you have the perfect vacation:
Don't worry about the internet
That's where Wi-Fi is everywhere in South Korea, you can find it in subway stations, buses, trains, etc.
Get a Tmoney Card
These cards make getting around South Korea easier, as they avoid waiting in line for tickets.
Rest assured it is completely safe.
This is because the crime rate in South Korea is low and you will feel completely safe during your trip. No need to worry.
There is no need to bear the burden of tipping
Tipping is not required or expected in South Korea, but if you decide to tip, the amount is entirely up to you.
You can shop at night.
Seoul is a shopper's paradise, and the retail doesn't stop at sunset, but continues into the night as well, when the streets are packed with consumers and street vendors.