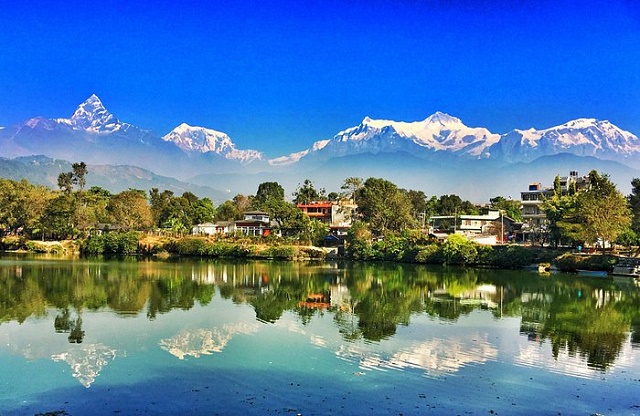 Tourism in Nepal and the best proposed tourist attractions in the land of mountains
Tourism in Nepal and the best proposed tourist attractions in the land of mountains
Tourism in Nepal is diverse and unique, as this small mountainous country is packed with some of the most amazing cultural, natural and spiritual attractions. It offers the tourist a unique tourist experience, full of exciting and exciting adventures. Nepal is famous for its diverse cultures, as it is home to more than 35 ethnic groups, in addition to having important heritage sites, two of which have been included in the UNESCO World List. Here in this article is a comprehensive guide about travel and tourism in Nepal and its most beautiful tourist cities…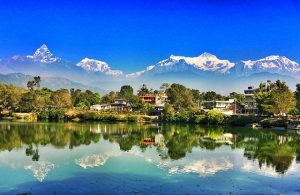 Nepal boasts an array of beautifully designed and architecturally beautiful temples, museums, monasteries, stupas, and much more. As well as providing a variety of tourist activities and exciting adventures, which raise the adrenaline in the body, such as climbing rocks and heights, trekking in the Himalayas, mountain biking, white water rafting, snowboarding, bungee jumping, flying in the sky with a hot air balloon, and paragliding. This is where 8 out of the 10 highest mountains on earth are located.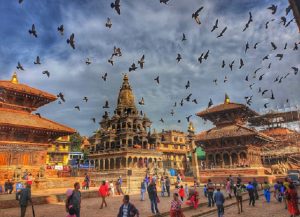 Tourism in Nepal
Discover Nepal Tourism
Nepal is characterized by including the most famous and highest mountain in the world, "Mount Everest", which extends to 8,848 meters above sea level. In addition, it is an ideal destination for wildlife lovers, as the famous Chitwan National Park, which is included in the UNESCO World Heritage List. The people of Nepal are known for their friendly and welcoming people, with the opportunity to savor the most delicious Nepalese cuisine that you cannot resist.
Best places to stay in Nepal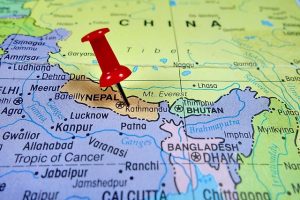 Nepal has a large variety of hotels, accommodation and resorts, to suit different budgets and needs. We advise you to book a month before your trip, so that you can choose from hotels with charming mountain views or close to prominent tourism sites according to your desire… Read more about the best hotels in Nepal.
Where is Nepal located?
Where is Nepal located?
The Federal Democratic Republic of Nepal is located in south-central Asia. And that in the Himalayas, between China and India. It also does not overlook any external seas.
Best time to travel to Nepal
The best time to visit Nepal is during the spring and autumn months, when the skies are clear and temperatures are mild and pleasant. Giving you the perfect conditions for adventure and h3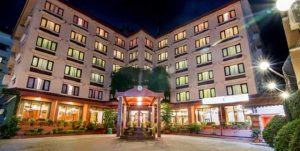 iking in the mountains. It is worth noting that:
Winter season (December to February):
The winter weather in Nepal is also ideal for tourism, especially for lovers of the weather and winter activities. As well as taking pictures that show the beautiful natural beauty of Nepal during the winter months. Although the winters in Nepal are cold, the cold temperatures are balanced by the bright sunshine and clear blue skies.
Therefore, winter in Nepal is the perfect timing for trekking in the foothills of the Himalayas, hiking in Chitwan National Park, spotting wildlife, snowboarding and many other activities.
Spring (March to May):
Spring is a great time for travel and tourism in Nepal, and this season is very popular with tourists, as it is easy to navigate along the hiking trails, climbing mountains especially the base of Everest and Annapurna Circuit.
The spring months are also an ideal time to take short trips into the Nepalese countryside and explore the tea plantations. Spring also features wonderful festivals, including the Holi festival in March and the Nepalese New Year in April.
Summer season (June to August):
This season, monsoon rains abound in most parts of Nepal, and brings with it hot and humid weather, but it is also the perfect time to discover the historical heritage of Kathmandu, without the crowds, scenery or wildlife, and trekking in the Himalayas.
Autumn semester (September to November):
Autumn is the best season for outdoor excursions. This is because the weather is usually stable, the temperatures are mild and the skies are clear. It is the perfect season for tourism in Nepal, as it is the best time to climb the mountains, and do many other tourist and recreational adventures.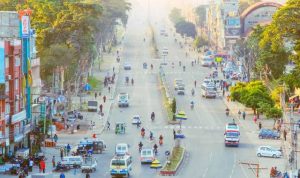 The language in Nepal
Nepali is the official language spoken in Nepal. There are also many minority languages ​​in Nepal (such as Maithili, Bhojpuri, Tharu, Tameng, Bajika, Magar, Urdu, Rai, etc.).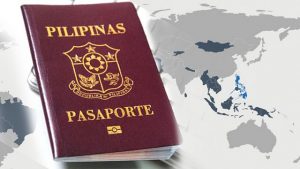 Nepal Tourist Visa
To obtain a visa to travel to Nepal, there are a set of rules, conditions and papers that are required to be available, the most important of which are:
Apply for a travel visa to Nepal, fill it out and sign it.
Pay the Nepal visa fee of $25 for a two-week visa, $40 for a month and $100 for a three-month visa.
A passport valid for at least three months.
Proof of round trip air ticket booking to confirm intent to leave the country.
Two recent passport size photographs.
Evidence of the traveler's proficiency in the English language to Nepal.
Health insurance certificate.
The ideal duration of
A vacation in Nepal
The ideal duration of tourism in Nepal is about three nights, which is a great time to enjoy exploring most of the prominent tourist sites in Nepal. The following is a suggested tourist program for travel and tourism in Nepal that you can adopt or modify according to your desire:
Day 1: Visit Kathmandu
On the first day, you can take a guided tour of Kathmandu, and explore the cultural heritage of sightseeing in the Kathmandu Valley. It is one of the world's most famous monuments.
You can also visit the stupas of Swayambhu and Boudhanath, the Hindu temples of Pashupati and Changu Narayan which are included in the UNESCO World Heritage Sites.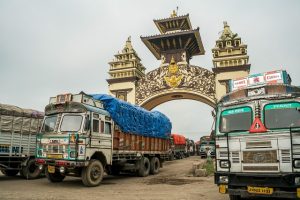 Day 2: Short trip to Pokhara Valley
You can enjoy visiting Pokhara, a famous destination in Nepal. This is where the possibility of boating for excursions, rafting, and a lot of other exciting sports impress. In addition to enjoying the enchanting views of the Annapurna mountain ranges from Fewa Lake.
Day 3: Visit Sarangkot
Conclude your Nepal tour with a visit to Sarangkot, which is one of the best places to see Annapurna Mountain Range, Fishtail Mountain, Dhaulagiri Mountain and a number of other important mountains.
And then take a flight across the famous summit of Everest for an hour. In addition to going to the markets to buy beautiful souvenirs, wandering at night in the streets, and finally preparing to return to your country.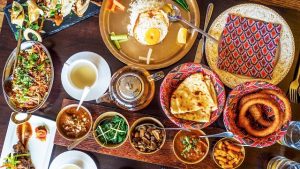 How much does tourism cost in Nepal?
Nepal is an inexpensive tourist destination, so you can plan your budget well in Nepal. Here is the average cost of services in Nepal:
The average cost of flights to Nepal (from all airports) ranges between (851 – 1699) US dollars per person for economy flights.
The average cost of first-class flights to Nepal ranges between (2672 – 5335) US dollars.
​​The price of a one-week trip to Nepal per person is approximately 1135 USD.
The average price of a week-long trip to Nepal for a couple is about 2024 USD.
The average hotel prices in Nepal range between (25 – 146) US dollars per night.
Most hostel rentals range from $30-280 per night for the whole house.
The average cost of recreational activities per day per person ranges between (22 – 45) US dollars.
The average cost of daily expenditure for a single traveler in Nepal ranges between (45 to 91) US dollars.
Transportation and transportation in Nepal
Transportation and transportation in Nepal
Nepal has rugged mountainous terrain, very poor and slow roads. Although the distances are not far, getting around Nepal can be quite a challenge. While to explore the enchanting landscapes and tourist towns of Nepal, a wander is a must. Here are the most important types of transportation and transportation in Nepal:
Air travel:
Airplanes are the quick and preferred way to get around Nepal, but watch the weather, flights are often canceled at the last minute.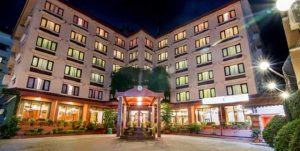 Helicopters:
Many companies offer helicopter charter services. These are mainly used for people with open budgets because they are quite expensive. It is way more luxurious.
buses:
Buses are the most common and used in Nepal, but they are uncomfortable and slow. However, it allows you to enjoy stunning views on both sides of the road. There are various types such as local buses, express buses and tourist buses.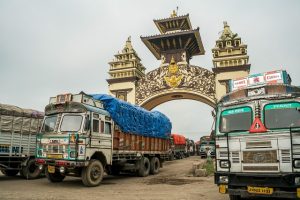 Taxis:
The auto rickshaw is much faster than the bus, and it is more comfortable and convenient. If you intend to visit Nepal with family or a group of friends, this may be the best option, as it is ideal for exploring the Kathmandu Valley.
Motor cycles:
Renting a motorbike in Nepal is a matter that requires a lot of experience, and of course you must have a license, be sure to get a helmet, and then you can go on an exciting adventure to explore Nepal.
bike rental:
A rented bike (Sikal) is a convenient option for daily commuting in Nepal. First gear is good enough for most bike rides around town. It's cheap.
Food and drinks in Nepal
Food and drinks in Nepal
Thanks to the geographical and cultural diversity of Nepal, it is rich in delicacies. Although it has been heavily influenced by its neighbors from India and China, Nepalese cuisine still has its own very unique and distinct character. One of the best dishes we suggest you try in Nepal is the "Dal bhat" which is a dish made of lentils with rice and vegetables in curry. It is the national dish of Nepal, and you will find it in almost every restaurant. It is served as breakfast, lunch or dinner.
As well as Nepalese dumplings "meat, vegetable or cheese dumplings" or as they are known as "momo" are a snack that is usually served with tomato sauce. And tarkari, or noodle soup, is often eaten as a snack. Nepal is famous for its coffee, tea, soft drinks and fresh natural juices.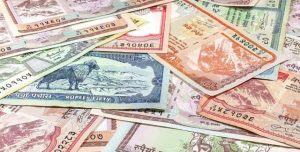 The official currency of Nepal
The official currency of Nepal
The Nepalese rupee is the official currency of the Republic of Nepal.
Communications and the Internet in Nepal
The communication network has developed in the Republic of Nepal recently, and many telecommunications companies have appeared in the country, the most important of which are:
Ncell
is a major provider of telecommunication services in Nepal. It also enjoys wide coverage all over the country, and offers ideal ever-evolving mobile and internet offers to satisfy customers.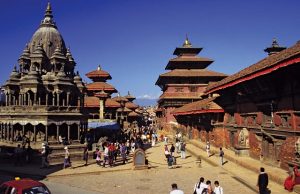 Hello Mobile
It is one of the important telecom companies in Nepal, which provides services
Mobile Limited, but is receiving several repairs at the moment to come back with great force across the country.
Smart Telecom
This company offers many mobile services, limited to major cities and regions in Nepal, but is expanding its networks to include all parts of the country.
Nepal Telecom
This giant government company (NTC) provides telecom services all over Nepal and owns all telecom services like (2G, 3G, 4G, cdma, WiMAX, FTTH and ADSL).
UTL
This company provides communication services and operates 2G service throughout the country. And it is working to provide more expansions in the scope of Nepal.
CG Telecom
They are telecommunications companies that operate via satellite. It is the Choudhary group of companies that provides 4G services in Nepal, and is working on providing more developments and various services at very attractive prices.
The distance between the most popular cities in Nepal
To move between the Nepalese tourist cities to explore their prominent landmarks, knowledge of the distance between them is required, and here are the distances between the most famous major cities: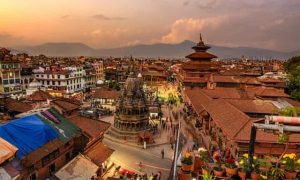 Kathmandu to Butwal 185 km.
Biratnagar to Kathmandu 376 km.
Pokhara to Nepalgunj 232 km.
Pokhara to Butwal 81 km.
Kathmandu to Janakpur 123 km.
Midwestern to Pokhara 175 km.
Midwestern to Kathmandu 322 km.
Rent a car in Nepal
Renting a car is the best way to move around in Nepal, as it gives you the flexibility to explore the country absolutely freely. Here are some tips on renting a car in Nepal:
Check whether the company and vehicle are registered or not, to avoid falling into frequent scams especially in Kathmandu.
Request a test drive before renting it.
Check the quality of the car, and check it well if there are any dents or breaks.
Verify that the mileage reading is written on the car before you rent it.
The best tourist cities in Nepal
Nepal attracts visitors from all sides to explore its unique and diverse nature, from jungles to high mountain peaks. Here are the most important and best 7 tourist cities in Nepal, which we suggest you to visit during your tourist vacation in Nepal.
Tourism in Kathmandu
Kathmandu
Kathmandu is a very popular city in Nepal. It is the capital of Nepal and is distinguished by its unique culture and stunning architecture. Kathmandu is known by many names such as "the city of temples", "the city of the event" and "key-town".
The city of Kathmandu allows tourists to enjoy many recreational activities, the most important of which are exploring temples such as the Mala temples, and the great luxurious palaces, and wandering in Dubar Square, which is included in the UNESCO World Heritage List.
You can also enjoy relaxing in the many gardens and recreational parks such as the Garden of Dreams. Eat the most delicious Nepalese dishes, and shop in the city's famous markets.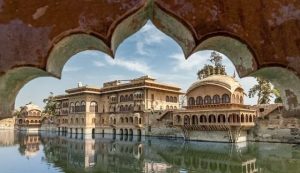 Tourism in Pokhara
Pokhara
Pokhara is the best and most beautiful city in Nepal. It is a blessed city rich in pristine nature and vast green, in addition to its cleanliness, it is one of the most beautiful places that you can visit in Nepal. Pokhara allows you to take tourist trips to the Himalayas, which includes many mountain peaks with towering heights, the most famous of which is Annapurna, the tenth highest mountain in the world. You can enjoy mountain climbing, hiking, jumping and many other exciting activities.
Moreover, in Pokhara you can also enjoy riding colorful boats, visit temples, and attend various musical and religious ceremonies. And don't miss to try delicious Nepalese food and drinks, and explore the nightlife.
Tourism in Butwal
Butwal
Butwal is the oldest town located on the western side of the Tinau River. It is one of the important tourist attractions in Nepal. It is a very clean city, as well as a Nepalese city built on Western standards. Butwal city is full of distinctive tourist treasures, you can explore the cultural mosaic of the traditional Tharu people, as it is the birthplace of Lord "Gautama Buddha". As well as exploring the visible Palpa Hills is a beautiful place worth a visit.
This is in addition to visiting "Siddha Baba Temple", Jitgadi Kela, and the World Peace Park, which is considered one of the most important attractions in Bhutwal, which shows the world that Bhutwal is also one of the finest tourism cities in Nepal.
Tourism in Bharatpur
Bharatpur
Bharatpur, or as it is known as the "Medical City", is located in the heart of Nepal. It is one of the favorite tourist cities in Nepal. Although it is a small and quiet city, it is full of countless tourist attractions.
The city of Bharatpur offers a distinguished set of various recreational activities, the most important of which are wandering along the Narani and Rapti rivers, and boating. One of the most important features that distinguishes it is that it has better medical education and many advanced health facilities. It also has the best supply of drinking water, and the best terrain.
Perhaps the most prominent fun activities that you can do in Bharatpur, is to relax in Chitwan National Park, which is a UNESCO World Heritage Site, and see unique wild animals, the most famous of which are Indian rhinos, Bengal tigers and many other animals that you will discover, it is one of the most enjoyable safari trips.
Tourism in Lalitpur
Lalitpur
Lalitpur is the third largest city in Nepal after Kathmandu and Pokhara. It is a city rich in its traditions, heritage, architectural monuments and friendly people. It is one of the most important and most beautiful tourist destinations in Nepal. Lalitpur is located near the Bagmati River, which is historically known as "Patan".
It is home to numerous archaeological and religious monuments such as opulent palaces, and temples with stunning geometrical style, as well as being a lively metropolitan city. Lalitpur is also famous for its handicrafts, agriculture, mining and sculpture works.
Tourism in Biratnagar
Biratnagar
Biratnagar is one of the major cities in Nepal that we recommend to visit. This is because it is the first industrial city in the country and has great historical value. The name of the city came after the name of King Berat in the era of the Mahabharat.
In the city of Biratnagar, you can enjoy exploring many important historical sites, the most important of which is finding the ashes of the palace built in the era of King Berat, located in nearby Budanagar. In addition to exploring the major factories, theme parks, markets and high-end restaurants.
Tourism in Birgunj
Birgunj
Finally, Birgunj is the largest city in the Narayani district, and the headquarters of the Parsa district. It is also one of Nepal's largest and most developed cities, with plenty of attractions for tourists from all over.
Birgunj is also a major destination for education, advanced health facilities, commerce, business and more. It is also known as Nepal Gate and is a major industrial city in Nepal.
Tips before traveling to Nepal
Do not take solo trips
There have been many cases of solo backpackers disappearing in recent years, so we advise you to hire a guide or take a trip with other people. Don't go on your travels alone.
Avoid tap water
Do not drink tap water and always drink bottled or boiled water. Also, avoid raw vegetables and pre-cut fruits as much as possible.
Check all Nepali currency exchange before departure
This is because they are not accepted or even exchanged outside Nepal, as well as taking currency out of the country is against the law.
Watch out for squat toilets
Always make sure to carry some tissues and hand sanitizer at all times. This is because some toilets in Nepal take the form of a squat.
Pay attention to the end times of the nightlife
That's as the nightlife almost ends by 10pm in Nepal. Make sure to finish the shopping tours and other nightly activities while in Nepal before 10 pm.