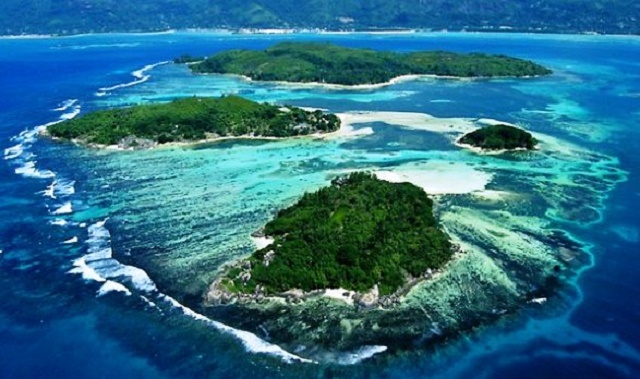 Tourism in Seychelles and the top 8 tourist destinations worth your visit
Tourism in Seychelles and the top 8 tourist destinations worth your visit
Planning travel and tourism in Seychelles is a great decision. This is because the Seychelles is an archipelago, consisting of 115 islands scattered across the Indian Ocean. Seychelles is distinguished by its special and unique nature, which distinguishes it from others. Every island in the Seychelles gives you an experience full of excitement and admiration. It is a magical paradise on earth, worth your visit to explore it. Here in this article are the most important and most beautiful 8 tourist places and islands in Seychelles that we advise you to visit. As well as the most important tips, instructions and information that will help you before you travel, to spend a successful holiday…
Seychelles is an ideal tourist destination for lovers of nature, romance and tranquility. It has many tourist attractions, with fantastic beaches and turquoise waters, lush hills and palm trees. As well as watching rare wild animals, and huge birds. It also allows you to do exciting experiences in the tropical forests, as it is home to unique giant turtles. This is in addition to the possibility of taking cruises on boats, and enjoying interesting sports such as hiking, practicing many wonderful water sports and many others. Therefore, you must plan well before the holidays, so that you can spend an unforgettable vacation.
Tourism in Seychelles
Discover tourism in Seychelles
The island of Seychelles is a tourist destination rich in tourist components and natural attractions, which attract thousands of tourists annually. To enjoy exploring untouched nature, beaches with turquoise waters and soft white sands, rare wild birds and exotic animals, forests, green trees, hills and many more. All of the above made it one of the most beautiful tourist destinations in the world.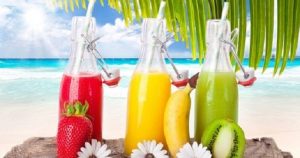 Where is Seychelles?
Seychelles is located in the Indian Ocean at the crossroads of Asia and Africa. It is located in the northeast of the island of Madagascar, and it does not share a border with any other country.
Best time to travel to Seychelles
The best time to visit the Seychelles is between the months of April and May or October and November. This is because those periods are the quietest, and away from the gusts of wind that hit the island every year, and these winds cause seaweed to accumulate on some beaches. So visiting Seychelles during this period is more moderate, ideal for sunbathing, wildlife watching, diving and many other fun activities. It is worth mentioning :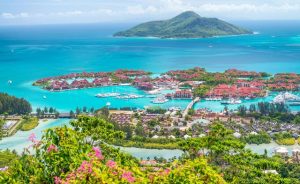 Summer (June to August):
Visiting during this season allows you to practice many exciting recreational activities, such as surfing, going to the wonderful beaches that overlook the north and west coasts of the islands, enjoying swimming, and walking along the stretch of beach on the soft white sand.
Winter season (from December to February):
This season is the ideal time for travel and tourism in Seychelles, and is very popular with tourists, especially in the Christmas and New Year period, when the vast green spaces. January is the peak tourist season, and in February you can enjoy the hatching season of the hawksbill turtle, and enjoy watching hundreds of youngsters make their way to the water from their nests, in a wonderful sight that enchants the eyes.
Spring (March to May):
This season is also considered one of the best times to travel to Seychelles, as it is considered the driest time, allowing tourists to enjoy many diverse tourist activities, such as swimming, snorkeling, snorkeling in the warm waters of the Indian Ocean, and the opportunity to get an ideal view of marine life as well. Take long walks through pristine forests, and get along in the lap of nature.
Autumn semester (September to November):
The weather in this season is drier and calmer, and it is a great time to visit Seychelles, as the sea is relatively calm, you can enjoy swimming, diving and snorkeling under the waters, where the visibility is good underwater.
The language in Seychelles
French, English, and Seychellois Creole are the official languages ​​of Seychelles. Seychellois Creole is the mother tongue spoken by the majority of the population (about 95%).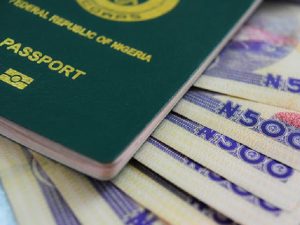 Tourist visa in Seychelles
Seychelles is the preferred tourist destination for many tourists from all over the world, because it does not require any prior tourist visa or visa to enter it, regardless of the country they come from. You can obtain a permit to enter the Seychelles at the airport through the Passport Police Office, and here are the documents required to obtain a Seychelles visa:
Seychelles doesn't require a lot of paperwork or documents to get you into, but you should make sure you have the following:
A valid passport.
A confirmed reservation by the hotel you intend to stay at.
A return ticket to the country from which you traveled or any other country.
The ideal period for tourism in Seychelles
The ideal period for a tourist vacation in the Seychelles islands, a period ranging from five days to a week, which is sufficient time to explore and visit three main islands, and harmony with the landscape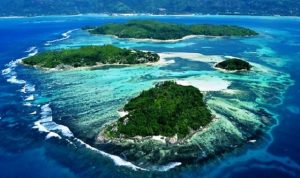 Picturesque, and many fun activities.
And if your trip to Seychelles will extend to 14 days, it will be an ideal period for you to get to know many other islands, which have their own characteristics that distinguish them from others, and enjoy seeing more sights in Seychelles, it is all up to you according to your own budget.
How much does tourism cost in Seychelles?
Seychelles is famous for its wonderful beaches, clear waters and fantastic landscapes, which attract many tourists from all over the world to spend the best time ever. It is worth noting that tourism in Seychelles is expensive. But we will give you some tips that can help you plan the perfect trip at the lowest cost:
Cost of hotels in Seychelles:
You can choose one of the cheap hotels, which range from 80 to 150 USD. This category of hotels and accommodations has everything you need for a comfortable stay.
Cost of attractions and activities in Seychelles:
One of the best things to do in Seychelles is to go on a snorkeling or diving trip to enjoy watching the rich marine life. The cost of a snorkeling trip is about 25-40 USD. While the cost of scuba diving in Seychelles is about 100 USD.
Mahe Island is the largest of the islands in Seychelles, and it has a lot of places to explore, and you can easily move within it by public transportation, and explore the botanical gardens, and walking trails. There are also many free recreational activities that you can do, and a very nice day tour around the island is estimated at $70.
Hiking in Seychelles is also one of the free activities that you can enjoy. As well as going to beautiful beaches, sunbathing, swimming, snorkeling or enjoying barbecue meals.
Food cost in Seychelles:
Food in Seychelles is not expensive, and you can enjoy a meal for 5-25 USD. Inside a restaurant, about $20, but from local vendors, the meal ranges from $1-5 and is very tasty.
The cost of moving within the Seychelles:
There are many means of transportation within the Seychelles between the islands and some of them, as there are boats, ferries, cruises and helicopters. Boat trips in Seychelles are suitable for the average budget, ranging from $45-80 and will cover transportation, food and drinks.
Seychelles daily cost:
The cost per day in Seychelles per person is up to $100 per day. It includes food, accommodation, transportation and sightseeing.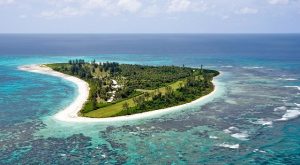 Transportation and transportation in Seychelles
Transportation in Seychelles
There are various means of transportation in Seychelles, so you can move around and roam to the place you want, there are buses, bikes, ferries, boats, taxis and helicopters. You have to choose what suits your budget, the easiest and the fastest. It is worth mentioning :
Buses
Buses run every day from 5:30 in the morning until 8:30 in the evening. If you are going to use the bus as the primary means of transportation within the Seychelles. We recommend that you buy a Smart Card for 50 Seychelles rupees, which is about 4 US dollars. And this card you can get on the bus with without worry.
bicycle
The bike can be used to move around the small islands of Seychelles such as Ladego, and also in Praslin. Most guest houses offer bicycle rentals for guests, which are 160 Seychelles rupees, or 13 US dollars.
the cars
There are many car rental companies in Seychelles, and you must use the left side of the road while driving. The cost of renting a car is between 500 to 600 Seychelles rupees, or about (40-50) US dollars.
ferries
Ferries are the best way to get around the Seychelles Islands to explore, and prices vary depending on the itinerary. There are discounts for children 11 years of age or younger.
The Plane
Air Seychelles offers luxury flights between the islands, where it flies by helicopter between all the inner Seychelles islands, the journey takes about 15 minutes, and prices start from 4,715 Seychelles rupees, equivalent to (398 US dollars) per person.
Food and Drinks in Seychelles
Food and Drinks in Seychelles
Seychelles food is known for its irresistible delicious taste, as it is unique in its delicious and distinctive dishes, inspired by Indian, African, French, British and Chinese cuisines. Be sure that you will be pleased throughout your trip in Seychelles with the most delicious dishes and items. Here are the most famous and popular dishes in Seychelles, to try during your holiday in Seychelles: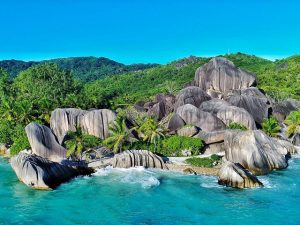 Fish and curry: Seychelles restaurants have a variety of fish dishes, ranging from smoked, steamed, baked and covered with banana leaves, and grilled fish, a dish that we recommend you try in particular, as it is prepared by grilling fish stuffed with garlic, chili and ginger on hot coals.
Shark sauce: Boil and puree shark meat and mix it with arugula, turmeric, fried onions and pilembe (a local fruit in Seychelles) and served with shredded green papaya over lentils or rice. It is a dish that you can have alongside your main dish.
Coconut Curry: It is a creamy chicken curry, prepared by frying onions, ginger, garlic and a number of masala spices, then adding fresh coconut cream with spicy curry leaves and a little saffron and served with rice.
Breadfruit: It is a fruit called breadfruit, and it is placed in a bag filled with salty fried breadcrumbs.
Ladobe: A popular dessert in Seychelles, it consists of sweet potatoes, ripe bananas, breadfruit, cassava or corosole. Then it is boiled with coconut milk and nutmeg
Add sugar and vanilla.
Karis Masala: This dish indicates the influence of Indian dishes, it is a mixture of vegetables, meat or fish and masala.
Octopus: a favorite of Seychelles locals, cooked until tender, served with a spicy curry and coconut, or as part of a seafood cocktail.
Fruits: These tropical islands produce a variety of fresh fruits for fruit lovers, including avocado, mango, papaya, banana, star fruit and local fruit bread, which are very cheap and inexpensive.
Beverages: There are many refreshing drinks such as unparalleled natural juices, as well as various soft drinks and non-alcoholic drinks.
The official currency of Seychelles
The official currency of Seychelles
The Seychelles rupee is the official currency of the African Republic of Seychelles.
Communications and the Internet in Seychelles
There are many telecom companies in Seychelles such as:
cable.
Wireless.
Airtel Seychelles.
Intel Vision.
As well as Atlas Seychelles, which is considered one of the most important telecommunications and Internet companies in Seychelles. There are also many Internet cafes on the three main islands. Public telephones are available in most areas of the inner islands. The Internet has developed very quickly within the islands, so that you can communicate with your family and friends outside Seychelles with ease during your holiday in Seychelles.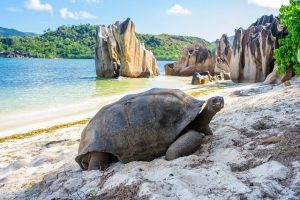 Distance between the most popular cities in Seychelles
Seychelles consists of a group of tourist cities, which you can move between them to see the sights, and explore these charming islands. Here are the distances between the most popular tourist cities in Seychelles:
Grand Anse Mahe to Grand Anse Praslin is 48 km / 30 miles.
Grand'Anse Praslin to the Inner Islands is 15 km / 9 miles away.
Beau Vallon to Bel Air 4 km / 2 miles.
Mahe to Glasik 12 km / 7 miles.
St. Louis to Takamaka 19 km / 12 miles.
Takamaka to Victoria 20 km / 12 mi.
Car rental in Seychelles
Choosing a reliable and affordable car rental company in Seychelles is a very difficult task, but once you book a car rental in Seychelles you can explore this wonderful island country, here are the most important factors you need while renting a car in Seychelles:
the price:
When renting a car in Seychelles, you should choose a reliable company, and its prices are suitable for your budget. In order to be able to spend an enjoyable tourist vacation at lower costs. Creole Pay is a reliable company, offering car rentals at Seychelles Airport, Mahe Island and Praslin Island at reasonable rates. Its motto is "Providing a reliable vehicle at an affordable price".
car quality:
Don't be drawn towards very cheap car rental prices, because you will get a very bad car, check the quality of your car to have a pleasant tourist vacation.
Insurance:
You have to check car rental insurance, especially on Mahe Island and Praslin Island. This is where renting a car without insurance in Seychelles is a big problem.
Reservation:
Booking a car rental in Seychelles is very easy, you book online, you wait 2 days and then the car rental company will call you, send the car you want etc.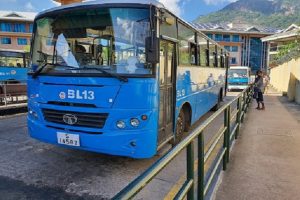 Vehicle delivery:
Make sure that the car rental company you booked through offers free delivery to Seychelles airport, ferry terminal and where you are staying, and also check if they charge you extra for delivery or not.
The best tourist cities in Seychelles
When planning to travel to Seychelles for a tourist vacation, you must develop a tourist program, for the most important tourist places in Seychelles that you intend to visit. Here are the 8 most beautiful tourist cities and islands in Seychelles, we suggest you put them in your tourist program to visit:
Tourism in Victoria
Victoria Seychelles
Victoria Island is the capital of Seychelles, and is among the list of small capitals in the world. Victoria Island is one of the most popular and exciting tourist destinations in China, attracting tourists from different countries every year.
The recreational activities that Victoria Island offers to its visitors vary, where you can explore the historical monuments dating back to the history of the colonial era, as well as enjoy the wonderful beaches and stunning landscapes, and watch the giant sea turtles, which roam on the surface. As well as watching the wonderful tropical birds in the Botanical Gardens. In addition, you can go to art galleries and handicraft markets to buy souvenirs. There is also the Square Tower, which is located in the center of the island, and is one of its most important landmarks. The clock has been ticking since 1903 AD and has not been surprisingly affected by any external disturbances. Also, don't forget to visit the "Arulmigu Navasakti Vinayagar" temple for a look at the history, culture and daily life of the locals on the island.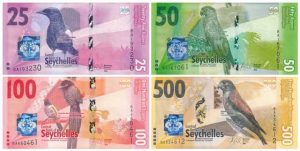 Tourism in Beau Vallon
Beau Fallon
Beau Vallon is one of the important tourism cities in Seychelles, and is very popular with tourists. It is famous for its clear turquoise waters, as well as the amazing landscapes that surround it.
Beau Vallon Island is a center for many water sports, such as diving and snorkeling. You can explore a huge range of wonderful, vibrant coral reefs, as well as marine life. As well as exploring the beach and the surrounding high mountains, large green spaces, and swimming in calm waters. And do not miss to enjoy the scenery of the sunset, which takes your breath away. Moreover, you can go to the small shops, food stalls and restaurants that serve the most delicious food, it is a destination worth discovering.
Tourism in Mahe Island
Mahe Island
Mahe Island is the largest island in the archipelago, and one of the most important and beautiful islands to visit in the Seychelles. The island includes many nature reserves, and many tourist attractions. Mahe is characterized by green forests, and the highest c chains
Pal in Seychelles.
There is a distinguished range of recreational activities that you can do, such as going to the wonderful beaches and enjoying the pink sand, granite rocks and the shining azure waters. As well as learning about the ancient history of the island, by visiting the Museum of Natural History. As well as visiting the Botanical Gardens, which includes a variety of fruits, plants, animals, palm trees and birds, in addition to visiting the tea plantations, spice gardens, Port Looney Beach, Botanical Gardens, Walking Market, Port Cloud Falls, and Anse Major Beach.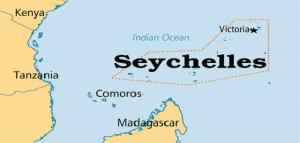 Tourism in Praslin Island
Praslin Island
Praslin Island is the most important tourist place in Seychelles, as it is on the UNESCO World Heritage List. Also known as "Palm Island", it is one of the smallest islands in the archipelago.
Praslin has a wide variety of recreational activities that you can do. This is where you can enjoy its beautiful beaches, among which (Anse Lazio Beach) and (Anse Georgette Beach), which are famous for being among the most beautiful beaches in the world. You can also practice horse riding in this amazing atmosphere, as well as the fruits of "coco de mer", which is the "coconut", which grows in abundance in the "Valley de Mai" reserve, and is considered the largest coconut in the world.
Tourism in La Diego
La Diego
Ladego Island is the perfect island for those who want to get away from the noise and pressures of life, and enjoy harmony in the lap of pristine nature. You can reach this wonderful island by ferry from Praslin Island.
The most important recreational activities that you can do on Ladego Island, Seychelles, is to go to the charming beaches and enjoy amidst the granite rocks that adorn them, and the scenic landscapes that surround them, the most important of which is the "Anse Sources Dragon" beach, which is considered one of the most beautiful beaches in the world in addition to enjoying Bicycles, and oxcars to move around the island because there are no cars. The island also has many authentic traditional-style accommodations, in addition to a coconut farm, a vanilla farm, and an Aldebra giant tortoise farm and feeding these turtles. A visit to this island is one of the perfect and unforgettable experiences.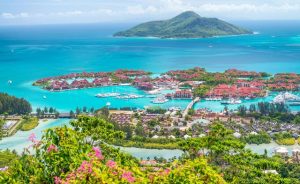 Tourism in Takamaka
Takamaka
Located at the northern tip of Mahe Island, Seychelles, Takamaka Island is one of the great tourist destinations in the archipelago. The island is famous for its countless tourist attractions, attracting thousands of tourists and visitors from all over the world throughout the year.
Takamaka has a variety of tourist and recreational activities, among which enjoy the beautiful beaches, the most important of which is "Takamaka Bay", which is 15 meters long. You can swim, snorkel and explore the exciting wildlife in the depths of the sea. You can also walk on the soft sand, and try the restaurants and shops scattered along the beach. All this in addition to visiting the Takamaka Bay Art Gallery, which presents a rich collection of paintings.
Tourism on the island of Moaien
Moyenne Island
Moaien Island is one of the smallest islands in the archipelago, this island is located 10 minutes from the mainland of Mahe Island by boat. It is one of the famous tourist places in Seychelles.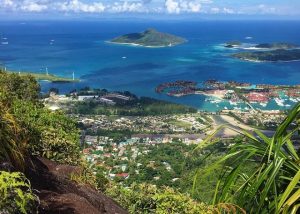 Moaien Island is famous for its giant turtles, which roam the surface in broad daylight. And that's where you can touch it, play with it, and take the most beautiful souvenir photos. It serves as a national park that houses up to 120 giant tortoises. Also, do not miss to enjoy the most delicious and delicious seafood that the island is famous for.
Tourism on Bird Island
Bird Island
Bird Island offers the perfect tourist experience in Seychelles. It includes many charming natural attractions, and is considered one of the best tourist islands in the archipelago.
Bird Island is home to many rare and unique birds, the most important of which are the "silly terns" that the visitor can enjoy seeing. You can also go to the safe white beach of the island to swim without fear, walk along the beach, see the most amazing views, snorkel, kayaking and enjoy the calm atmosphere of the island. All this is in addition to the various plants and local fauna, as well as the rare giant tortoises. It is an ideal place for a calm and exhilarating experience.
Tips before traveling to Seychelles
If you are planning to travel to Seychelles for the first time, then you should know some basic tips before traveling to ensure a holiday without hindrances or problems: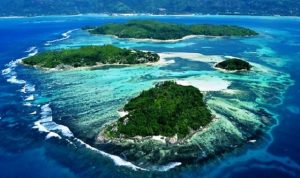 Confirmation of currency conversion
The currency in Seychelles is the Seychelles rupee so you should have it when you go to local markets or restaurants, credit cards are generally accepted at hotels and resorts, car rentals, diving and excursion fees are estimated in Euros or US dollars.
Tipping is not necessary
Tipping is not mandatory in the Seychelles, but it is entirely up to you to tip your hotel, so there is no obligation to tip.
Watch out for revealing clothes
Because of the country's warm, tropical climate, you'll need to pack a lot of light clothing. As well as beach clothes, comfortable walking shoes, and personal belongings of sunglasses, hats, etc. You should also avoid revealing clothing, as it may cause you to be insulted.
Be careful taking pictures without permission
Do not take pictures of people without permission, as photography is not permitted in airports. You must also obtain permission to photograph military installations, government buildings, or various other public and military installations. You can only photograph in natural historical places during tourism in Seychelles.