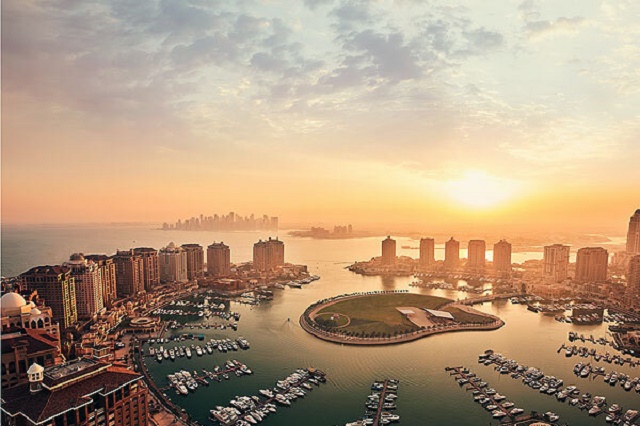 Tourism in Qatar and the 5 best places to visit
Tourism in Qatar has become one of the important Arab tourist destinations, as it is famous for its Islamic culture, customs and traditions, and its historical monuments. It is also a sovereign state in the Middle East, and an independent peninsula extending into the coast of the Persian Gulf. Learn through this article all the information and advice before traveling to Qatar, and its most important tourist cities…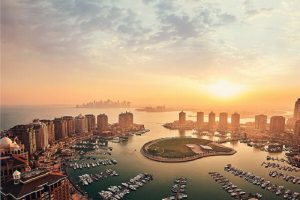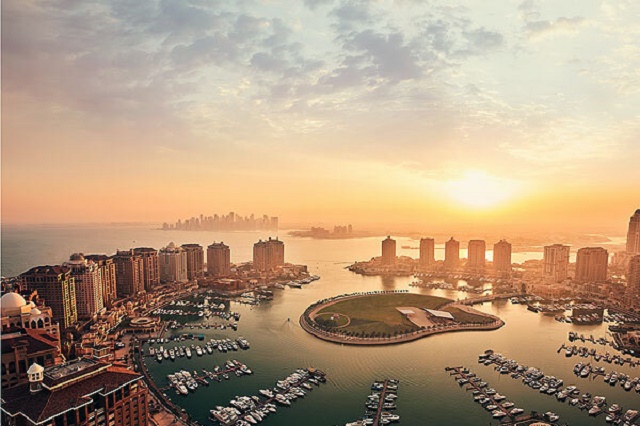 Qatar is characterized by its arid desert terrain, sand dunes, a group of charming tourist beaches, as well as magnificent architecture, skyscrapers, various recreational parks, and picturesque nature. It is also one of the most important oil and gas producers in the world, as well as it has witnessed a great development, as it prepares to host the World Cup in 2022 AD.
Tourism in Qatar
Discover tourism in Qatar
In Qatar, you can learn about the ancient endeavour of falconry, and enjoy traditional dhows. In addition to watching camels racing across the desert, visiting unique Islamic museums, international markets, international luxury restaurants, health spas and many other exciting adventures.
Best places to stay in Qatar
Qatar has a luxurious group of the finest world-class hotels, equipped with the finest equipment and services that meet the needs of all guests… Read more about the best hotels in Qatar.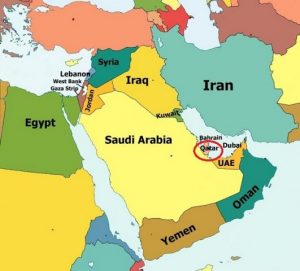 Where is Qatar?
Where is Qatar?
The State of Qatar is located in the Middle East, west of Asia, on the northeastern coast of the Arabian Peninsula. It is bordered on the south by Saudi Arabia and the Persian Gulf, and Qatar is separated from Bahrain by the Gulf of Bahrain. Qatar is characterized by having a variety of islands.
The best time to travel to Qatar
Qatar is known for its strong climate with high temperatures that peak at around 50 degrees Celsius in the summer, but the country is quite well prepared to deal with the scorching heat, and here is a breakdown of the four climatic seasons in Qatar:
Summer in Qatar from June to August:
It is an ideal season for tourism in Qatar, as the daytime temperatures reach 40 degrees Celsius, and at night they reach 28.9 degrees Celsius. Tourists can relax on the beautiful tourist beaches, health resorts and multiple theme parks, as well as go to golf clubs, and practice fun activities late at night.
Winter in Qatar from December to February:
Winter is one of the best seasons to visit Qatar, as temperatures are moderate, reaching 23 degrees Celsius in the day and 19 degrees Celsius at night. Winter is the ideal time for camping in the desert, attending the Qatar National Day celebration, learning about the local culture, and many other wonderful celebrations that you can enjoy during tourism in Qatar.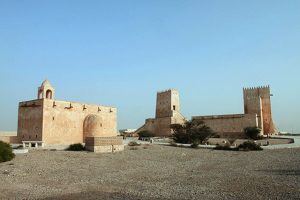 Spring in Qatar from March to May:
Spring is one of the most wonderful times for tourism in Qatar, when the weather is much warmer, and the average temperature is already 26.8 degrees Celsius, with the presence of sunshine, which allows you to enjoy exploring the country and practicing all the various recreational and tourist activities in the open air. Such as surfing, kayaking, renting a jet ski near the Corniche, and many other interesting activities.
Autumn in Qatar from September to November:
The climate in Qatar in the fall is warm, it is the perfect time for strolling and commuting, strolling along the Corniche, and going to theme parks and national parks, such as Aspire Park and Katara Cultural Village.
The language in Qatar
The Arabic language is the official language used in the State of Qatar, and the Qatari language is the language used among the population. English is used as a second language in Qatar, especially in commercial matters.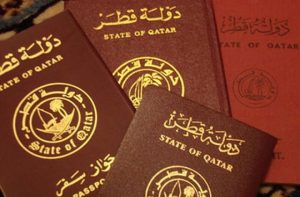 Tourist visa in Qatar
Tourist visa in Qatar
If you decide to take a tourist holiday in Qatar, you should obtain a tourist visa in Qatar for at least one month. It is worth noting that Qatar grants its visa to more than 80 countries, make sure that your country is among these countries. Or you must follow a set of rules and papers to obtain a Qatari tourist visa, the most important of which are:
Apply for a travel visa to Qatar online.
Pay the visa fee of 25 Qatari riyals or 7 US dollars.
A valid passport, valid for at least six months.
Proof of hotel reservation in Qatar for the duration of your trip in Qatar.
Reservation of airline tickets, especially Qatar Airways, "round trip".
The ideal period for tourism in Qatar
The ideal duration of tourism in Qatar is 4 days, which is enough time to explore Qatar and its most prominent tourist attractions. Here is a suggested tourist program for tourism in Qatar:
The first and second day visit the city of Doha
Head to the Qatari capital, Doha, and enjoy its distinctive tourist attractions, such as visiting the Museum of Islamic Art, going to the zoo, Pearl Island, walking on the Corniche, watching stunning views of the city skyline such as high-rise towers, and riding colorful wooden sailboats.
Then head to the desert for a fun safari trip, and enjoy attending the Marmi Festival, in which falcon owners compete with their birds, for very luxurious prizes. As well as experience riding a camel through the sand dunes
The golden city, and don't miss watching the most exciting sunset in the desert and taking the most amazing souvenir photos ever.
Third day visit Banana Island
On the third day of the tourism holiday in Qatar, you can go to take a trip to the Banana Island, so named because the island is shaped like a banana. The local Qataris call it "Qatar's Maldives". The island is famous for its villas built on stilts over the Arabian Gulf, with a wooden walkway connecting all the villas to the main island, and moving around the island is by golf cart.
Fourth day visit Katara village
It is a small cultural village, located between West Bay and The Pearl. You can see art galleries, a mosque, bathrooms, an opera house, a multi-purpose cinema, a multi-purpose conference hall, a beach and a market. As well as the site of the Behi auction house, and the Museum of Maritime Heritage of the country. Finally, you can buy souvenirs and prepare to return and leave Qatar.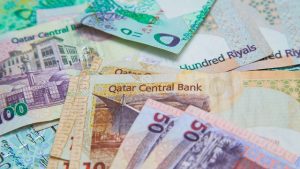 How much does tourism cost in Qatar?
To be able to determine the tourist budget for your tourist holiday in Qatar, you definitely need to know the average prices and cost. Here is the average cost of the various services and activities as follows:
The average cost of a trip to Qatar for two people for one week is 8,862 QR.
The average price for a one-day stay in Qatar is 348 QR.
​​The price of the hotel in Qatar for a couple for a day is about 695 Qatari riyals.
The average daily spend per passenger in Qatar is approximately $174.
The average cost of daily meals per person is about 179 Qatari riyals.
Domestic transportation prices in Qatar per day for a single passenger are about 67 Qatari riyals.
The average cost of recreational activities in Qatar is around 54 QR per person per day.
The average expenditure on bottled water in Qatar per day is about 1 QR.
Transportation and transportation in Qatar
Transportation and transportation in Qatar
Qatar has many high-quality local transportation, which allows you to move around easily and comfortably. Here are the most important types of local transportation in Qatar:
The bus:
There are many buses or coaches in Qatar, which you can search on the Internet for their schedule, route and map. Buses are modern, fast, air-conditioned, and cheap. You can choose the Karwa Smart Card, which is the best way to use public transportation in Qatar.
Taxis:
Qatar has many taxi companies, as well as taxi places in malls or hotels. Among the famous taxi companies in Qatar are Karwa, Careem and Uber. These companies have a mobile app, so you can easily book a taxi for an additional fare.
trains:
The trains in Doha are among the fastest in the world, and the Doha Metro is one of the most modern metro networks in Asia. Buses and taxis are among the most popular means in Qatar.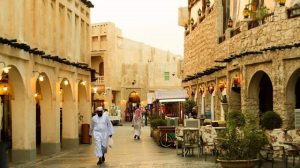 Air transport:
The country has only one airport, Hamad International Airport. Due to the small size of the country, domestic flights are not available.
The official currency of Qatar
The official currency of Qatar
The Qatari riyal is the official currency in circulation and used in the State of Qatar. The Qatari riyal is equal to one hundred dirhams.
Communications and the Internet in Qatar
The State of Qatar enjoys a well-developed network of telecommunications and high-speed Internet. It always provides many distinguished services that satisfy consumers. Among the most important telecommunications companies in Qatar are:
Sky Qatar Communications Company.
Al Majaz Telecom Company.
Qtel.
Nasr Technology Co.
Gulf Multiple Communications Company.
The distance between the most famous cities in Qatar
To move within the State of Qatar to explore its tourist cities and its most famous landmarks, here are the distances between the most famous major cities in Qatar:
Doha to the city of the North 97 km.
Doha to Al Wakra 15 km.
From Doha to Al Khor 45 km.
Doha to Al Rayyan 10 km.
Doha to the municipalities of Umm Salal 1 km.
Al Khor to Al Wakrah is 58 km 36 miles.
Al Wakrah to Al Rayyan 22 km 14 miles.
Al Rayyan to Doha Municipality 11 km 7 miles.
Municipalities of Umm Salal to Doha 1 km 1 mile.
Doha to the city of the North is 98 km and 61 miles.
Rayyan to the city of the North 93 km.
Rent a car in Qatar
Renting a car in Qatar requires you to have some necessary restrictions and rules that must be followed, which are:
Possession of a valid and valid driver's license, or obtaining an international driving licence.
Credit card payment for car rental companies, although most companies pay with cash.
Seat belts must be worn by all passengers inside the vehicle while driving to avoid traffic violations.
It is not allowed to use a mobile phone while driving in Qatar to avoid accidents.
Reserve your car in advance to get the best deals and lowest costs.
If you cannot get a driver's license, you must rent a car with a driver and pay an additional fee for the service.
Make sure your vehicle is thoroughly inspected before receiving.
Read the contract carefully and carefully before signing.
Check that the tank is full at the time of receipt, and inquire whether you should fill it up upon delivery.
Choose a reliable car rental company, by reading reviews of previous customers' experiences.
Make sure to choose a company that offers comprehensive car insurance.
Make sure that there is a fire extinguisher and spare wheels inside the car.
The best tourism cities in Qatar
Qatar is one of the important tourist destinations in the Middle East region of the Asian continent, as it is a tourist destination teeming with wonderful safari trips to its arid regions. It also has the most exotic Persian beaches with enjoyable services, in addition to its amazing Islamic culture and others, here are the top 5 tourist cities in Qatar that we advise you to visit during your vacation…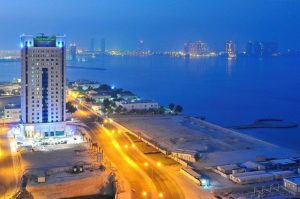 Tourism in Doha
Tourism in Doha
Doha is the capital of the Qatari state.
It is one of the most beautiful tourist cities. It includes many famous tourist attractions, the most important of which is the Corniche in the form of an arch, and enjoying the glistening waters of the Gulf. As well as desert nature, sand dunes, camping and exciting safaris.
You can also visit historical museums, go to high-end shopping centers, luxury restaurants, practice interesting water sports, visit amusement parks and attend special national celebrations.
Tourism in Al Wakra
Al Wakra
Al Wakra city is located in the middle of Umm Saeed and Doha, and it is one of the most important and famous tourism cities in Qatar. Al-Wakra was famous for its pearl diving operations, until it became a community for giant pearl merchants.
Enjoy going to a famous gallery in one of its ancient strongholds, showcasing marine life and the history of the area. In addition to wandering in the alleys and watching the beauty and splendor of the city.
Tourism in Al-Rayyan
Ryan
Al Rayyan is one of the largest local spots in Qatar, and is a favorite tourist destination for tourists and visitors alike. Al Rayyan city provides its visitors with the enjoyment of attending many national celebrations, international events and conferences in Qatar.
In addition to having the Qatar Equestrian Organization, you can learn how to train purebred Arabian horses through guided tours. It is also the best place to explore the historic centers with fortifications, and mosques dating back to the 18th and 19th centuries.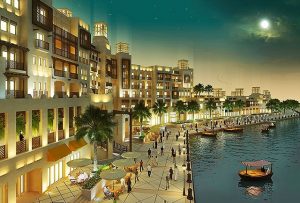 Tourism in Umm Salal Village
Umm Salal Village
Umm Salal Village was founded by His Highness "Sheikh Mohammed bin Jassim Al Thani", and it occupies a high and great position, and has a tourist popularity in Qatar. Among the most important recreational activities that Umm Salal Village offers to its visitors, is to enjoy visiting unique nature reserves such as Sunai, Wadi Al-Sultan and Umm Al-Amad, which is rich in desert nature and full of biological diversity.
You can also enjoy visiting its famous landmarks such as the Barzan watchtowers, which date back to the nineteenth century, or Umm Salal Castle, and many other different attractions.
Tourism in Al Khor
Al Khor Qatar
The city of Al Khor is called the "Inland Sea", due to its distinguished geographical location in the south of Doha. Which goes beyond the sea in the depths of golden sands and desert dunes, which made it one of the most famous and best tourist cities in Qatar, a city included in the UNESCO World List.
Tourists in the city of Al Khor enjoy many tourist activities, such as enjoying the enchanting landscapes, watching the most amazing sunset and enjoying the perfect calm of the city. It is also home to a range of rare and endangered animal species, as well as the possibility to roam in a rented 4WD vehicle around the city.
Tips before traveling to Qatar
Choose your itinerary well
Given the small size of Qatar, you can explore it all within three days. Therefore, select a tourist program that includes all its important tourist attractions.
Enjoy eating fresh food
This is because it depends on raising livestock, producing dairy products and cultivating its fresh products.
Expect to see many celebrities
Most hotels in Qatar have helipads, with gleaming skyscrapers along the Corniche. So you can see many important and famous personalities riding their private planes.
Respect Islamic culture
This is because Qatar is a conservative country, so you must dress modestly, especially when visiting museums, mosques and markets during tourism in Qatar.