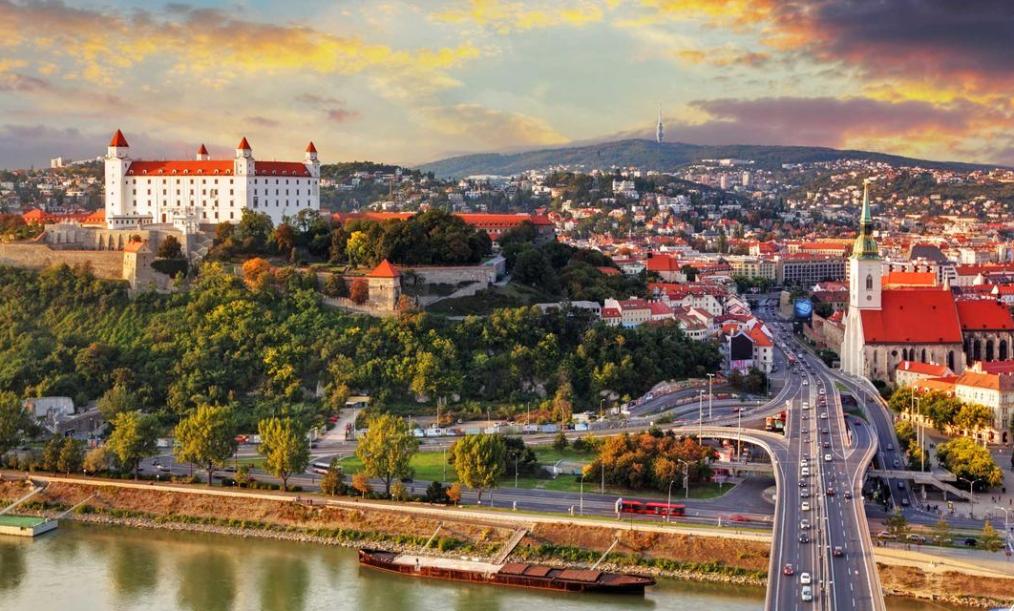 Tourism in Slovakia
Tourist places in Slovakia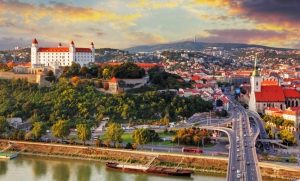 General information about Slovakia
A republic in Central Europe is bordered to the northwest by the Czech Republic (215 km) to the north by Poland (444 km) to the east by Ukraine (97 km) to the south by Hungary (677 km) and to the southwest by Austria (91 km).
Slovakia is characterized by its mountainous nature, as it extends over a wide area of ​​its northern half, the Carpathia mountain range, including the Tatras, which are famous for its ski areas and many lakes and valleys of scenic nature.
The climate is characterized by moderate, rainy summers with high humidity and cold winters with heavy snowfalls.
Tourist areas
Bratislava Castle
Bratislava Castle is one of the most important tourist attractions in Bratislava. As its towers overlook the Danube, it stands tall at a height of 85 meters. It dates back to the year 907. From the time of the Great Moravian Empire, the architecture of today Bratislava Castle has a regular quadrangular floor plan and bears the characteristics of the Renaissance and early Baroque period. Bratislava Castle burned down in 1811. Its rebuilding began in the mid-twentieth century.
St. Martin's Cathedral
Located between the old town and the castle, Saint Martin's Cathedral has witnessed the coronation of nearly twenty kings and queens.
The 85-meter-high tower in the Roman Catholic Cathedral dominates Bratislava's Old Town. It is considered the most sacred and important Gothic building in the capital of Slovakia. It was built during the 13th and 14th centuries as part of the city fort.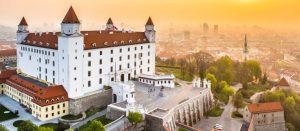 The cathedral houses a large 19th-century Hungarian crown, fine Baroque artwork and Gothic works, the altar of Saint John's Church and numerous crypts and catacombs.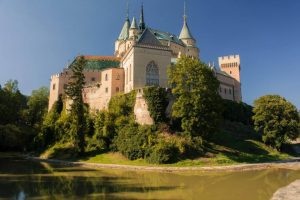 Bojnice Castle
The history of Bojnice is linked to that of Bojnice Castle. It is also one of the oldest and most distinguished Slovak castles, located on a limestone hill above the city.
Originally the castle was made of wood and gradually by the beginning of the thirteenth century it was built of stone. The outer walls of the castle were formed according to the uneven, rocky terrain.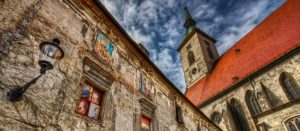 Bojnice Castle contains: in the preliminary parts: the Ducal apartment, a tower with 5 corners, the conservatory, the exhibition, the eating room, the oriental room, the music room, the golden hall, the chapel of the castle.
In the central part of the castle: the blue room, the great hall, the marble room, the hunting room, the food preparation areas and the sleeping places. At the top of the stairs is the Hall of the Knights, and in the tunnels of the castle are the tombs and cave of the castle.