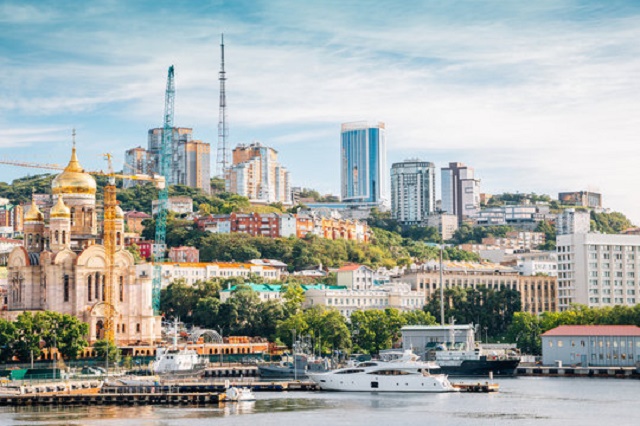 The best tourist cities in Russia
Cities in Russia are distinguished by their unique architecture and charming nature. It is a wonderful blend of great old architecture and modern new. Here are the 10 most beautiful tourist cities in Russia that we advise you to visit during your tourist vacation: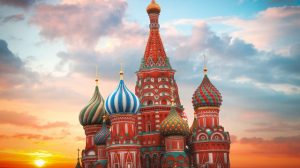 Tourism in Moscow
Moscow is the capital of Russia, a majestic city that exudes boundless grandeur and beauty. It is a city full of lively and vibrant tourist activities, so Moscow attracts thousands of tourists annually to do these exciting recreational activities.
Perhaps the highlights of Moscow are the Kremlin, which is located in the heart of the city, Red Square, the old fortress and the magnificent St. Basil's Cathedral. As well as many museums and archaeological statues, which commemorate the Soviet past, as well as a visit to the famous Cold War Museum. Moreover, Moscow is famous for its performing arts around the world, especially ballet, circus or opera and many more. All of the above made Moscow the most important tourist city in Russia.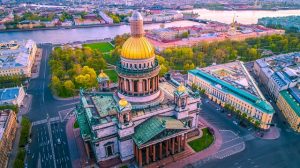 Tourism in Saint Petersburg
Saint Petersburg is one of the famous historical cities, which occupies a great touristic position and popularity. This is where Saint Petersburg was the former capital of Russia, and witnessed many important historical events.
Saint Petersburg has a distinguished group of wonderful attractions, including grand cathedrals and elegant palaces. The city also allows you to do many enjoyable recreational activities, such as wandering in the lush gardens with wide green areas, and also watching the rivers, canals and bridges. This is in addition to enjoying the beautiful art collection in the Hermitage Museum, as well as great restaurants and cafes and live nightlife.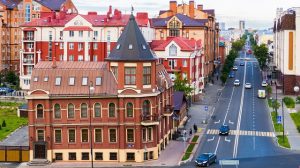 Tourism in Kazan
Kazan
Kazan enjoys a privileged geographical location on the coast of the Volga River, which made it one of the most important and most beautiful tourist cities in Russia, which is preferred by many tourists from all over the world.
Slavic Russians make up a significant part of the country's population, which has given it a cheerful mix of cultures. Therefore, it is a unique city that impresses all its visitors. You can enjoy seeing the church towers dotted with the minarets of the mosques in a wonderful sight. As well as wonderful cultural attractions such as the Kazan Kremlin and others. And do not forget to enjoy the delicious local cuisine for which it is famous, as it is a beautiful city worth exploring.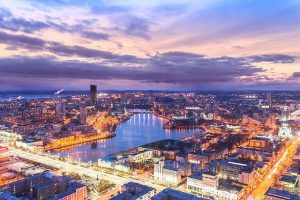 Tourism in Yekaterinburg
Yekaterinburg
Yekaterinburg is located near the Ural Mountains, and is one of Russia's unique tourist cities, which tourists come to in abundance. Yekaterinburg has a number of unique historical and cultural sites, which tourists enjoy seeing. As well as enjoying watching the high mountains, and experiencing many fun adventures such as camping, climbing, hiking and many other recreational activities. All this in addition to a lot of cafes and various tourist restaurants.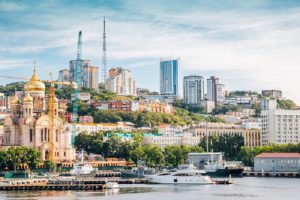 Tourism in Vladivostok
Vladivostok
The city of Vladivostok is one of Russia's beautiful tourist cities, as it is located in the middle of the hills, to be a beautiful painting of landscapes. Vladivostok is located in the far north of Russia, on the Pacific coast rich in beautiful islands and bays, which give a special charm to the city.
The city allows you to practice many interesting tourist and recreational activities, one of the most important of which is to see the magnificent architectural buildings, dating back to the Soviet era. As well as being a lively city, characterized by activity and movement. You can also visit cultural attractions, new theatres, restaurants, cafes and many other diverse tourist attractions.