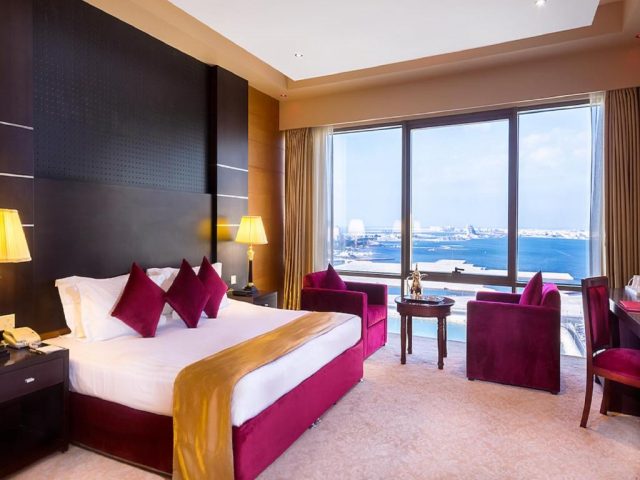 One of the best five star luxury hotels
The Ritz-Carlton Royal Beach Club
One of the best five-star luxury hotels in the Kingdom of Bahrain, one of Bahrain's best beaches is located at the Ritz-Carlton Royal Beach Club, Bahrain. The luxury hotel is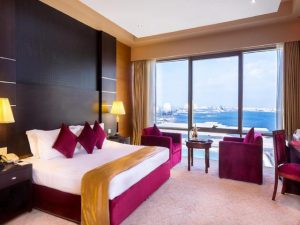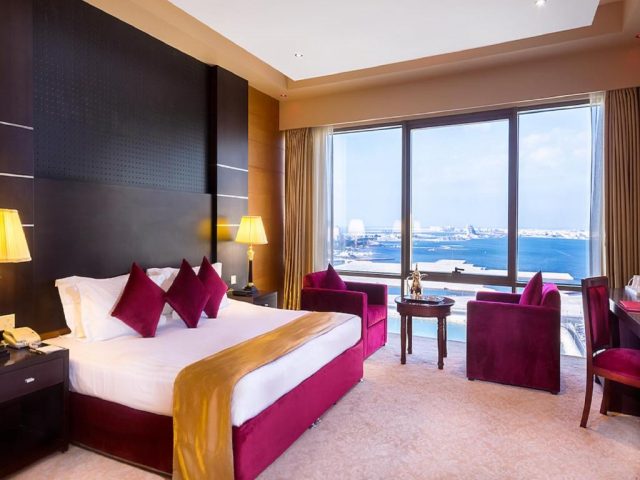 located on a private island and offers a membership to the beach club. This membership allows you to enjoy the hotel's services all year round, and this includes access to the hotel's premium beach in addition to enjoying several wonderful swimming pools as well.
This membership is very useful in the summer time, you can forget about the summer heat and enjoy the luxury this summer at the beaches of the Ritz-Carlton.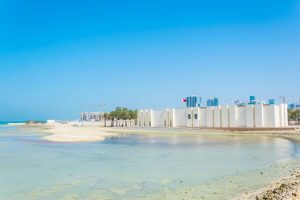 yacht club
This club located on Sitra Island started operating in 1977 and has one of the best beaches in Bahrain. The club also has a wonderful swimming pool for adults and another for children.
Many excellent services are also available in the club, including the opportunity to practice sailing and several other water sports, as well as a training program for those who want to learn to sail.
It is always possible to obtain membership in the club, the club welcomes all residents of Bahrain, and visitors can enter the club and enjoy the excellent beach for an entry fee.
The winter season
during which the temperatures drop slightly, and the winter nights are lower in temperatures than the day, when the weather is mild and beautiful and small amounts of rain fall. as for spring and fall they are very short in Bahrain. The few rains that fall in Bahrain make the natural plants few, and they do not differ from what grows in the rest of the Arab Gulf countries.
Historical and archaeological sites
Among the most important museums are the Bahrain National Museum, Rashid Al Arifi Museum, Muharraq, the Diving and Pearl Museum, the Bahrain Fort Site Museum, the House of the Qur'an, and among the ancient castles are Bahrain Fort, also known as "Portugal Castle", Arad Fort,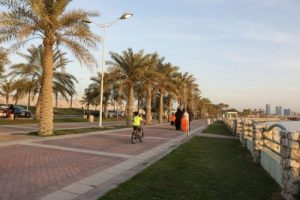 Riffa Fort, also known as "Sheikh Salman bin Ahmed Fort." Al-Fateh", Bu Maher Castle, Al-Khamis Mosque, Dilmun Burials, A'ali Cemetery, Ein Um Al-Sujur, Barbar Temple, Diraz Temple, Saar settlement, interlocking tombs west of Saar settlement, Samaheej Mosque, Siyadi House, Sheikh Isa bin Ali House, Khalaf House, Building Bin Matar, Al-Qaysaria Market, Sovereign House, Al-Hedaya Al-Khalifia School, Jamsheer House, Tumoli Fields in Al-Areen District