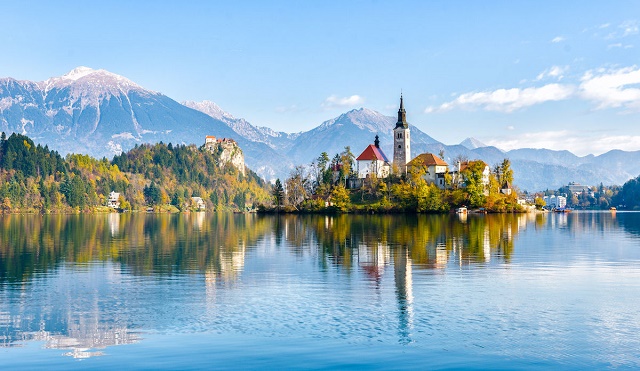 How much does tourism cost in Slovenia?
Slovenia is a popular tourist destination in Europe, characterized by its average tourist cost. That's where: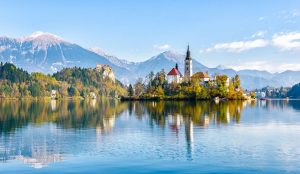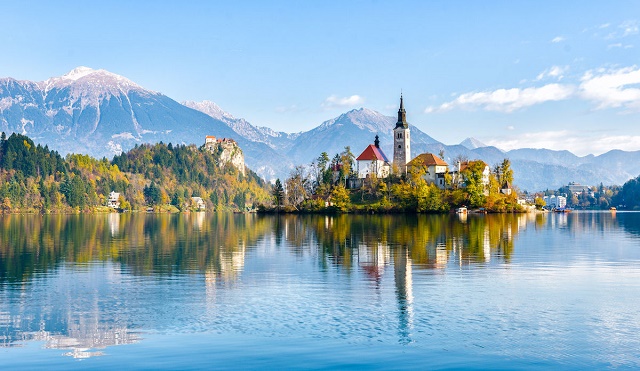 The average cost of daily spending in Slovenia is 75 euros (about 78 dollars) per person.
The cost of meals for one day is 19 euros (21 US dollars).
The average cost of local transportation is 14 Euros (16 US dollars).
The average hotel price for a couple in Slovenia is approximately 84 euros ($98).
Hence, the average cost of a trip to Slovenia for two people for one week is 1,045 euros (about 1,222 USD). So, plan your trip well, according to this average cost, and enjoy your vacation at a reasonable cost.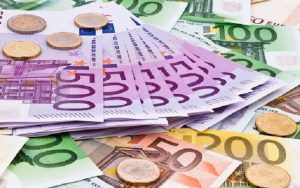 Transportation and transportation in Slovenia
Transportation in Slovenia
There are many means of transportation in Slovenia, and they are well organized, and can be relied upon to move between different Slovenian cities. The means of transport in Slovenia are railways, buses, bicycles, cars, and planes. You must follow many instructions while riding public transportation, including:
Tickets can be purchased at tobacco stores and stations, from the driver or on the Internet, and check the departure time of buses and trains.
Make sure you have a valid ticket before you ride, as the penalty for riding without a ticket is very high.
Buy the Urbana smart card at any tobacco shop, it allows you to pay fast and convenient cash for trips in Ljubljana. It is also here that you can pay the cable car ride to Ljubljana Castle, and the public parking fee.
Beware you are not allowed to smoke on public transport.
Buses:
There are regular bus lines between major cities throughout Slovenia. It is fast, convenient and very affordable.
bikes:
Cycling is very popular in Slovenia, especially in the big cities. You can rent a bike for little money, and use the first hour for free. Registration is done online using a credit card and uses a nominal fee of €3. In Ljubljana, there are bike stations throughout the city.
Planes:
Slovenia has three public airports in Ljubljana, Maribor and Portoroz, but most flights come from Ljubljana Airport. Air transportation is the fastest, most comfortable and most expensive.
the cars:
You can rent a car within Slovenia, enjoy free movement and explore the country and its tourist places. But it is an expensive mode of transportation in terms of insurance and parking costs.
Food and drinks in Slovenia
Food in Slovenia
Slovenian cuisine is famous for its delicious taste, which combines the best fresh Mediterranean cuisine with delicious Alpine dishes. It is necessary to try delicious Slovenian foods and drinks, the most important of which are: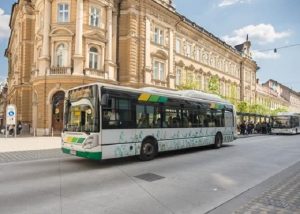 Slovenian honey:
Rural Slovenia is famous for its colorful beehives hidden in every direction. There are about 10,000 beekeepers in the country, and there are three types of honey protected by the European Union, Slovenian honey, Kosevje forest honey, and Kras honey, try them all and enjoy the most delicious taste.
Slovenian salt:
It is found in the best hotels in Slovenia as well as gift shops, and you need to try it as it is very special, try the local fleur de sel with bread and butter served in restaurants, and garnished with delicate flakes made of salt.
bears:
Slovenia has a large number of wild brown bears, hunting permits have been issued and Slovenian chefs get creative, there is a rich bear cheek dish to try and enjoy.
Bugaca bread piluker angska:
It is a beautiful flatbread coated with flakes of Slovenian sea salt and caraway seeds, and eaten with traditional beef stew.
Slovenian Donuts "Krovi":
And each country has its own culture of fried dough, and the Slovenian donut is famous for its wonderful touch of citrus through the flavor of lemon, try the kruvi, which has a layer of apricot jam inside, a very delicious experience that you should not miss.
Bacalo:
It is a unique dish of salted cod that you will taste when you are on the coast of Slovenia. It is very special and has a very delicious taste especially that it comes directly from the Adriatic Sea.
horseradish:
You'll find horseradish in all Slovenian cuisine, as you eat it with meat, perfect with the famous Carniolan sausage, and very special with traditional potato recipes, and don't forget to try the horseradish cream on bread.
Banana Milk Moala:
Also, don't miss the dairy-free juices of Slovenia, a drink made with mashed bananas, roasted sunflower seeds and a touch of cinnamon and salt, is a great drink. It is considered one of the most famous Slovenian drinks.
The official currency of Slovenia
The official and common currency of the Republic of Slovenia is the Euro, since it is a member of the European Union.
Communications and the Internet in Slovenia
Telecom companies in Slovenia are diverse and there are four mobile operators in the country. In addition to a few mobile VPN operators. The company (Telecom Slovenia) is the dominant company in the telecommunications market in Slovenia, and these companies include: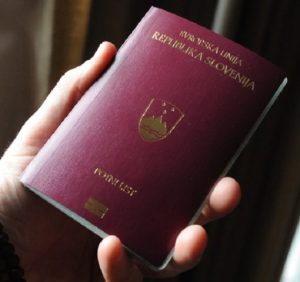 Telecom Slovenia:
This company is the national mobile phone operator in the country, and it offers many services and offers on telecommunications and the Internet.
T-Two Company:
It is one of the largest telecommunications companies in Slovenia, providing high-speed Internet, satellite communication, mobile network communication, and IPTV services for individuals and companies.
A One Sloven Company
It is the second largest mobile operator in Slovenia, providing many advanced communication and Internet services to individuals and companies. It is considered the best company among all the mobile operators in Slovenia, due to its prices that suit all individuals, as well as its wide coverage of the Slovenian territory.
Mobitel Company:
It is one of the mobile operators in Slovenia and also provides a lot of services and offers to its users.
Telematch Company:
It is the third largest mobile operator in Slovenia, and the company has selected Nokia as the primary supplier for its GSM network, radio network and ADGI network.
Within Slovenia, you can connect to the Internet with ease, and access to strong network coverage throughout the country to communicate with your loved ones and friends during your holiday in Slovenia.
Distance between the most popular cities in Slovenia
The Republic of Slovenia is a small country with a charming group of beautiful tourist cities. And if you intend to travel to Slovenia for an enjoyable tourist vacation, you should know the distance between the most famous major cities, in order to plan your visit without hassles or difficulties, so here are the following:
Ljubljana to Maribor 104 km.
Selge to Kranj is 70 km.
Velenge to Koper 140 km.
Novo Mesto to Ptoj is 87 km.
Ljubljana to Bled 33.9 km.
Bled to Maribor 177 km.
Rent a car in Slovenia
During your vacation you will need to travel between major cities and countries in Slovenia, and it will be difficult to get around by public transport, especially if you want to get around whenever you want without sticking to a schedule of buses or trains. Here, renting a car is the best way to move within Slovenia, and there are many car rental companies in Slovenia at the airport and in major cities that you can deal with. Here are the top tips when renting a car in Slovenia: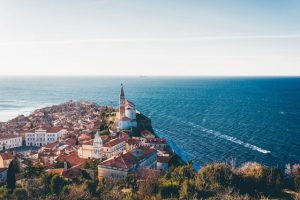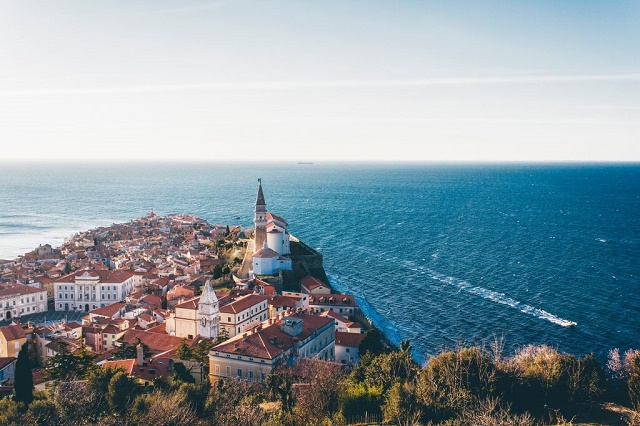 Some important tips and documents needed to rent a car in Slovenia:
Be fully aware of the different rules regarding driving in Slovenia.
You must be at least 21 years old, and have a valid driver's license of at least two years. However, drivers under the age of 25 are subject to additional charges on top of a regular car rental.
Get proof of identity, proof of ownership, and insurance papers.
Driving on the right side.
Toothed tires or snow chains are required during the winter months.
The driver and everyone inside the car must wear a seat belt at all times, and this is mandatory in order not to be penalized.
It is worth noting: There are many gas stations in Slovenia, which are open from seven in the morning until eight in the evening, and accept cash and credit cards.
Driving in Slovenia requires that you carry some equipment in your car, and you may get a hefty fine on the spot, if you don't carry the following items:
Warning triangle.
Vest or reflective jacket.
A set of lights.
First aid bag.
An expired fire extinguisher.