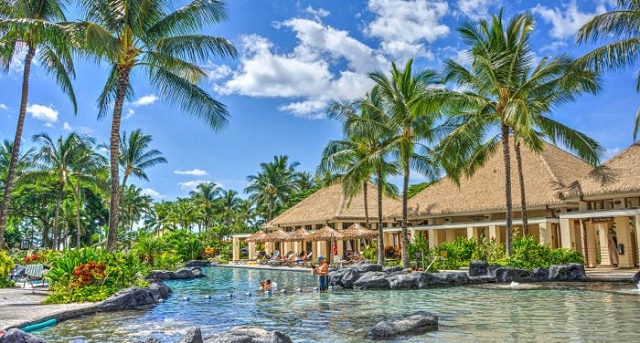 Tourism in Vietnam and the 7 most important tourist cities worth visiting
Tourism in Vietnam has become one of the most famous and best tourist destinations, visited by millions of tourists from around the world annually, as it was shaped by its turbulent history, torn by war and kept far from its past. Today, it ranks 12th in the Asia-Pacific region in terms of the number of tourist arrivals, and 75th globally as a tourist destination.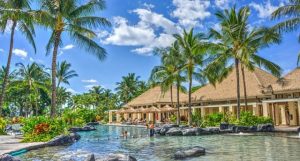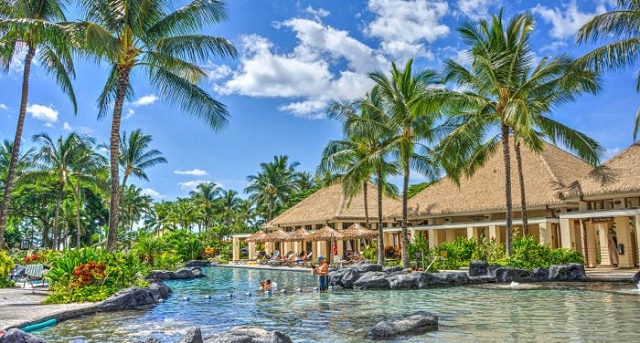 Vietnam is known for its scenic natural beauty, towns dotted with looming skyscrapers, quaint floating markets, and motorbikes cruising the roads. In addition to the vast rice fields, the limestone islands of Halong Bay, and explore the huge caves in the Phunk Nha Ke Bang National Park. Here is a comprehensive guide about tourism in Vietnam, the most important information about it, the most important and most beautiful tourist cities in it, and important tips before traveling…
Tourism in Vietnam
Discover tourism in Vietnam
Vietnam has one of the most beautiful cultures, attractions, and landscapes in the East Asia Pacific region. As well as delicious authentic Vietnamese cuisine, which is very popular all over the world, you will have a unique healthy experience, and attend exciting festivals.
Best places to stay in Vietnam
Vietnam includes a group of luxury hotels, equipped with the latest services and facilities for guests. The hotels in Vietnam are distinguished by their luxurious buildings and interior designs, as they provide an experience of luxury that any tourist is looking for… Read more about the best places to stay in Vietnam.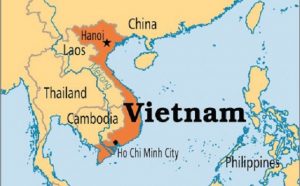 Where is Vietnam located?
where is vietnam
Vietnam is a long and narrow "s"-shaped country, located in Southeast Asia, on the eastern edge of the peninsula known as Indochina.
Vietnam is bordered on the north by China, and on the south and east by the South China Sea. On the west side, it is bordered by Laos and Cambodia, and the Annam Cordillera Mountains over most of the western side of Vietnam. Vietnam's eastern side is dominated by a 1,000-mile (1,600 km) coastline.
Best time to travel to Vietnam
The best time to travel to Vietnam is during spring (February to April) and autumn (August to October). This is where the temperatures are mild, the chance of rain is less and it is fun to roam and explore.
The weather in Vietnam varies greatly due to its length of more than 1,600 km, as it goes from north to south, from a temperate to a tropical one. While this diversity makes Vietnam a diverse tourist destination throughout the year.
Visit North Vietnam (Sapa, Hanoi, Halong Bay):
The ideal time to visit northern Vietnam is during spring (March to April) and autumn (September to November). Where the days are generally warm and sunny, the daytime temperatures range from 15 to 28 degrees Celsius, and the nighttime temperatures range from 10 to 18 degrees Celsius. And you can practice all the recreational activities, tours, and cycling. The winter is bitterly cold and the summer is very hot and humid.
Visit Central Vietnam (Hui, Hoi An):
The central coast of Vietnam is hit by typhoons during the rainy season, typhoon seasons last from (August to November), and the rainy season usually subsides in February. That's when you can expect warmer temperatures and more sunshine.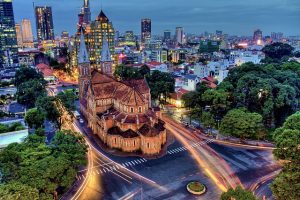 The ideal time to visit central Vietnam is during the months (February to August), when it is characterized by its 30°C sunny days, allowing you to practice all kinds of outdoor sports.
Visit South Vietnam (Ho Chi Minh City, Mekong Delta):
Southern Vietnam is blessed with warm temperatures throughout the year, which makes travel very good and ideal at any time. The dry season generally extends from "December to May", and the rainy season starts from "June to November".
The monsoon season is the best time for photography, as rice fields turn vibrant emerald green, and dramatic thunderheads float across the Mekong Delta.
Average temperatures in the south range between (25 – 35) degrees Celsius throughout the year, which allows you to enjoy the islands of "Phu Quoc and Con Dao" all year round, with great opportunities on sunny days, to roam and do various recreational activities.
Language in Vietnam
Vietnamese is the national and official language used in Vietnam. There are also many other minority languages, the most important of which are "Tai, Muong, Cham, Khmer, Chinese, Nang, Hmong, French, Russian, German, Czech and Polish."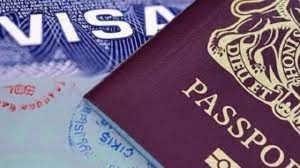 Tourist visa in Vietnam
Tourist visa in Vietnam
To obtain a visa to travel to Vietnam, there are a set of conditions and documents that must be met. Here are the most important ones:
A valid passport, valid for at least six months.
Book a round-trip flight ticket to make sure you intend to return home.
Book accommodation in Vietnam for the duration of your tour.
Recent personal photos with white background and the same size as the passport photo.
Vietnam tourist visa application form online or from the embassy, ​​fill it out carefully and sign it.
Online visa fee.
The ideal period for tourism in Vietnam
The ideal duration for a tourist vacation in Vietnam is approximately five days. In order to enjoy exploring the country's most important tourist attractions, and doing a range of fun activities. Here is a suggested program for a tourist vacation in Vietnam that you can modify:
First day in Hanoi
You can enjoy discovering the beautiful Vietnamese capital Hanoi on the first day of your trip. Learn about its culture, customs and traditions, and visit many temples and historical sites, the most important of which are the Temple of Literature, the Opera House, Saint Joseph's Cathedral, the Ho Chi Minh Mausoleum and Museum, the Vietnam Museum of Ethnology, Hoan Kiem Lake and others.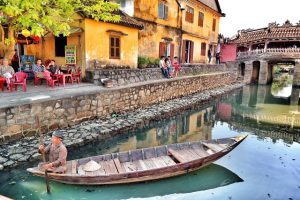 Day 2 and 3 in Halong Bay
Take a two-day tour in Halong Bay, which allows you to enjoy many exciting recreational activities, the most important of which are swimming in cold water, visiting caves on Bo Hon Island and Titop Island, enjoying scenic views from the top of the island, kayaking, and spending a night floating on the Gulf.
3rd day in Da Nang
Enjoy going to this charming city, and relax on its wonderful beaches such as "China Beach", and get the wonderful views of the Marble Mountains, and go to Ba Na Hills Park, through a beautiful tour by cable car and watching the picturesque nature.
Fourth day in Ho Chi Minh
And then take a sightseeing tour of Ho Chi Minh City, which is filled with museums and temples such as Vinh Nghim Temple and Cao Dai Temple. Stroll around Dong Khoi Street, see Bitexco Financial Tower, Con Dao Island, and visit the largest zoo in Vietnam, which includes more than 100 species of animals, exotic birds and rare plants, and many more.
Fifth day: A tour of villages and markets
On that last day you can visit the wonderful rural and historical villages of Vietnam. Then there are the tourist markets, buying wonderful souvenirs, wandering the streets and trying Vietnamese food. Finally take an overnight train back to Hanoi and back home.
How much does tourism cost in Vietnam?
Do not worry about the cost of tourism in Vietnam, it is among the most affordable tourist destinations. So that you can plan well your budget and your vacation. Here is the average cost of services in Vietnam:
The average cost of a trip to Vietnam for two people for one week is approximately $739.
​​The price of a hotel in Vietnam for a couple is 47 US dollars.
The average daily expenditure per capita cost in Vietnam is 53 USD.
The price of food per day per traveler in Vietnam is approximately 12 USD.
The average local commute cost within Vietnam per day per person is $11.
​​The price of one person's accommodation in Vietnam is 529,351 VND.
The average cost of entertainment and activities in Vietnam is usually VND 265,090 per person, per day.
The price of tips and gratuities in Vietnam is VND 98,749.
The average cost of spending on bottled water in Vietnam per day per person is VND 26,398.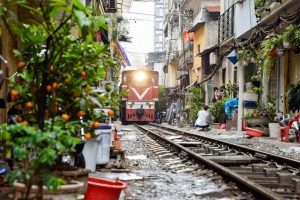 Transportation and transportation in Vietnam
Transportation and transportation in Vietnam
Transportation in Vietnam today has become more convenient and developed than ever before. Learn the following about the most important types of transportation and transportation in Vietnam:
Motorcycle:
You can use motorbikes or scooters to move around Vietnam, and explore its most important attractions, especially in the narrow streets. The scooters are reasonably priced, ranging between $8-15 per day.
The Car:
Car rental is a somewhat challenging means of transportation in Vietnam. It also has a high cost, ranging from (25 to 500) US dollars per day. But it is one of the quick ways to help you explore Vietnam absolutely freely.
The bus:
Buses are the most common means of transportation within Vietnam. This is because it is suitable for short routes, and public transportation is the cheapest option, which is just under VND 10,000 per ticket within the city.
trains:
Rail is one of the beautiful means of transportation to get around in Vietnam, as the services on the trains are very good, and their efficiency is high. When going by train, tourists will have the opportunity to see the wonderful landscapes, as well as discover unique cultures because the train may pass through many types of terrain including forests, mountains, seas and valleys.
Planes:
Vietnam has many domestic airlines, with which you can reach the city you want with ease and comfort. Book in advance to get the best airline ticket prices.
taxi:
There are many taxis inside Vietnam, helping you reach your desired destination. All of them are characterized by good services and reasonable prices.
ferries:
There are many cruises in Vietnam, and ferries are a popular means of transportation in the country, as people use them to approach offshore islands in popular destinations such as the Mekong Delta or Halong Bay. There are plenty of customer attractive and affordable trips to choose from.
Cyclo:
It is one of the popular means of road transportation in Vietnam, you will sit in a rickshaw in front of the drivers and they will take you around the city to enjoy the beautiful sights.
bicycle:
Bicycle is a very popular mode of transportation in Vietnam. It is very easy to use, and you may see locals riding it a lot in the countryside.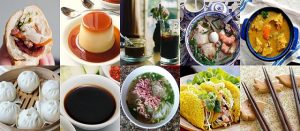 Food and drinks in Vietnam
Food and drinks in Vietnam
Vietnamese food is known for being strong in flavour, sweet and very healthy. Consisting of fresh vegetables and specialty herbs, you must not miss the traditional Vietnamese delicacy
They are dotted with lively streets, unassuming restaurants, and markets. The following are the most important types of traditional Vietnamese dishes that we advise you to try while visiting Vietnam:
Pho: rice noodles in a savory soup with chicken or beef and various vegetables with herbs. It is a cheap and delicious dish.
Cha ca: a dish of large pieces of fish seasoned with garlic, ginger, turmeric and dill. Delicious and delicious, we recommend you to try it
Banh Xeo: Crispy puffed crepes with beef, shrimp, bean sprouts, sliced ​​onions and mushrooms. Plus a garnish of fresh herbs is a feature of most authentic Vietnamese dishes. It is sliced ​​and wrapped in rice paper, lettuce or mustard leaves and dipped in peanut sauce.
Ca kho to: A dish consisting of catfish fillets served in a clay pot, and caramelized in a thick broth made from a mixture of soy sauce, fish sauce, sugar, shallots, garlic, and various spices and seasonings. It has an intense, salty-sweet flavour, and is always served with a plate of white rice and fresh vegetables.
Sweet sticky rice "Xoi Xeo" is a savory and sweet Vietnamese snack usually topped with green bean paste, soy sauce and dried shallots.
"Bun bo nam bo" is a noodle dish without broth. Leaves the ingredients green and healthy. Tender strips of beef are topped with crunchy peanuts and bean sprouts, flavored with fresh herbs, crisp dried shallots, and a sprinkle of fish sauce and chili. fiery;
Beverages: Among the most popular drinks in Vietnam are "fresh coconut, fruit juice, herbal tea, sugar cane juice, artichoke tea, and coffee."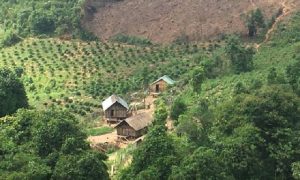 The official currency of Vietnam
The official currency of Vietnam
The Vietnamese dong is the official currency of Vietnam, and is denoted by the symbol (VND). A single dong consists of ten sections of a monetary denomination called (hao), and a single hao consists of ten sections of a monetary denomination called (shu).
Communications and the Internet in Vietnam
Telecom companies in Vietnam are diversified, due to the great development in the country's mobile and telecommunications sector. Among the most important types of telecommunications companies that you can use during tourism in Vietnam:
Vietnammobile Corporation:
This company is one of the largest telecommunications service providers in Vietnam, and it provides distinguished offers and services to the consumer from the 3G and others.
Vinaphone Company:
It is the second largest operator of telecom services in Vietnam, and one of the first providers of 3G services in the country, and is always keen to provide offers and services to customers of international and local calls and Internet packages.
Viettel Telecom:
It is the leading company in Vietnam in the field of telecommunications, mobile phone services and the Internet, and it is considered the sixth company in the world to provide 5G services to its customers.
MobiFone Company:
It is one of the largest telecom and Internet companies in Vietnam, and it is also one of the companies that control more than 90% of the Vietnamese telecom market.
The distance between the most popular cities in Vietnam
To move between tourist cities in Vietnam to explore its prominent landmarks, it requires you to know the distances between Vietnamese cities. Here are the distances between the most important Vietnamese tourist cities: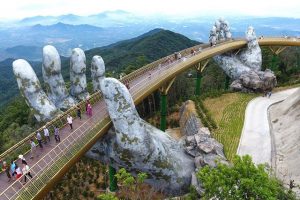 Ho Chi Minh City to Hanoi 1146.72.2007 km.
Kon Thom to Bac Ninh 787.31 km.
Da Nang to Haiphong 556.57 km.
Tay Nguyen to Da Lat 1108.3 km.
Quang Ngai to Hoi An 98.36 km.
Ho Chi Minh to Hanoi 1132 km 703 miles.
Ho Chi Minh City to Da Nang is 605 km 376 miles away.
Rent a car in Vietnam
Renting a car is a great way to explore the sights of Vietnam.. Here are a set of conditions and papers needed to be able to rent a car in Vietnam:
A valid and valid passport and copy, and an International Driving Permit.
Three recent personal photos with white background and the same size as the passport photo.
A certified and translated copy of your local driver's license for at least one year.
A completed application form with a fee of VND 00,000.00.
You must be at least 21 years old.
A good car should be selected from the best car rental companies in Vietnam, with the car checked very carefully.
Vietnam does not tolerate drunk driving.
Do not use a mobile phone while driving in Vietnam, or you will be subject to high fines.
No honking is permitted from ten in the evening until five in the morning.
It is mandatory to wear a seat belt for all vehicle passengers while driving in Vietnam.
Adhere to the rules and etiquette of driving in Vietnam.
The best tourist cities in Vietnam
Vietnam is a wonderful country that offers a wide range of experiences to tourists from all over the world, it is filled with culture, creativity, colonial architecture, modern Asian, wonderful landscapes and many more. Here are the most important and best 7 cities in Vietnam that we advise you to visit…
Tourism in Hanoi
Hanoi
Hanoi is the capital of Vietnam, a beautiful city and one of the best tourist cities in it. One of the most enjoyable activities you can do is to wander its ancient streets. In order to explore the magnificent engineering architecture, and French colonial architecture.
Visit the many museums and landmarks, eat the most delicious traditional food in the vibrant streets, sit in the street side cafes, have an iced coffee and enjoy the world-famous "banh mi" sandwich.
Tourism in Ho Chi Minh City
Ho Chi Minh City
Ho Chi Minh City is the largest city in Vietnam and is one of the country's premier tourist destinations. It is an astonishing mixture of the ancient past and the present
trendy.
Ho Chi Minh City has a lot to offer its visitors such as strolling along ancient alleys, enjoying exploring historical monuments, temples and museums such as the Military Museum, which showcases the strong Vietnamese power. In addition to the modern-style Independence Palace, shopping at Binh Thai Market and buying the most beautiful various souvenirs.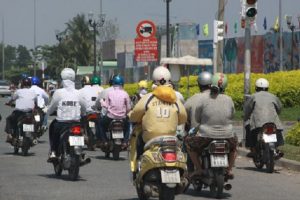 Tourism in Kon Tum
Tourism in Kon Tum
Kon Thom is a beautiful city famous for its floating markets. The area was named the rice bowl of Vietnam. Fresh vegetables, rice, and fish are all traded throughout the city, and as such the city's restaurants overflow with delicious offerings.
In Kon Tum you can enjoy visiting its floating market where food is bought and sold on the water, as well as taking dreamy sunset strolls along the riverside promenade with the very friendly locals.
Tourism in Hoi An
Hui An
Hoi An is located on the South China Sea, and it is known as "Vaifu", and it is one of the most beautiful Vietnamese cities that we advise you to visit, as it was included in the UNESCO World Heritage List.
Hoi An attracts thousands of visitors and tourists, to do a distinguished range of recreational activities such as visiting the ancient city and exploring the amazing architecture, its colorful streets, and the glowing red atmosphere of the city. As well as watching the charming canals filled with quaint Chinese shops, beautiful temples, and colonial villas. In addition to its charming beaches and the Japanese Covered Bridge.
Tourism in Da Nang
Da Nang
Da Nang is the third largest city in Vietnam, and it is one of the most important and most beautiful tourist cities in it, which includes many tourist attractions.
Da Nang allows tourists to enjoy its beautiful beaches with fine white sand, practice interesting water sports, explore magnificent colonial architecture, see marble and limestone hills, and many beautiful religious sites.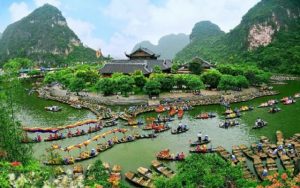 Tourism in Da Lat
Tourism in Da Lat
Da Lat, located in the south of the central highlands of Vietnam, is a cool spring city. It is also an elegant country town full of French colonial villas. The city has been developed into a French holiday resort. Today, it has become a romantic Vietnamese vacation destination for Vietnamese couples and tourists alike.
Visitors to Da Lat enjoy many exciting adventures such as trekking, mountain biking, white water rafting, as well as wandering the streets filled with horse-drawn carriages, and taking the most beautiful pictures.
Tourism in Hue
Hui
Once the capital of the Vietnamese Empire, Hue is now a place for tourists to stop by, and spend a few days wandering around the stunning historical ruins.
Hue offers a lot for tourists, as they explore many ruins of historical sites, such as the remains of the surprising Imperial Palace, as well as take a bike tour outside the city, visit the self-built tombs of emperors, and then dine at night by the Perfume River.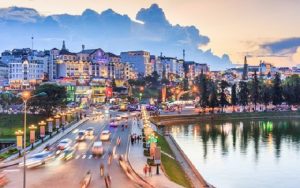 Tips before traveling to Vietnam
If you intend to travel for tourism for the first time in Vietnam, here are some information and tips, which can help you before you travel:
Don't worry about the internet
Vietnam has great wifi, which is available in all cafes, restaurants, hostels, hotels even hostels for free.
Don't be fooled by the size of Vietnam
Don't think the country is too small. It is a thin strip of land by the sea, but it is very long, and it takes over 30 hours to move between cities within it.
Stay away from the main attractions
Stay away from visiting the main tourist areas in Vietnam, where there are many other tourist places, which are worth visiting and characterized by their splendor and cheapness, we advise you to find them and explore them on your own.
Don't miss the Vietnamese street dining experience
Street food in Vietnam is an unmissable experience, characterized by its distinctive flavour, sweet and savory taste.
Learn to bargain
Local people in Vietnam usually increase the price of goods exponentially. Therefore, use the method of friendly bargaining to get the products at the right prices, when buying souvenirs during tourism in Vietnam.