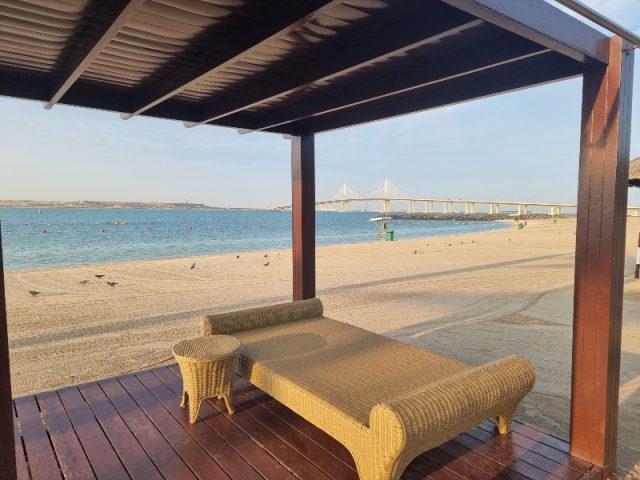 Al Bateen Beach Abu Dhabi is considered one of the city beaches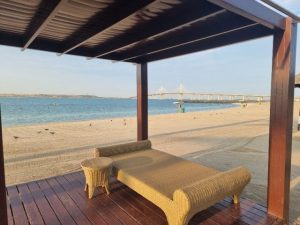 that characterize tourism in Abu Dhabi, as it is characterized by a calm atmosphere, and safe facilities that give visitors an enjoyable visit, especially the family. Tourists also go to it to practice water sports such as swimming and diving, in addition to enjoying the sunset.
It is possible to rent a water boat and go out for a picnic around the beach, either alone or accompanied by family and friends, or rent a private yacht and spend a whole day at sea under the sun while eating delicious meals.
Read also about: Abu Dhabi Heritage Village.
Discover Al Bateen Beach, Abu Dhabi
A quiet beach and a natural outlet for most of the residents of Abu Dhabi, as it is characterized by calm and simplicity, and the length of the beach is approximately more than 800 meters, which allowed the presence of a group of activities, on top of which are water sports, so let's get acquainted with the most prominent activities, various facilities and working hours.
The most important activities in Al Bateen Beach
The following are the most prominent activities in Al Bateen Beach that can be practiced during the visit: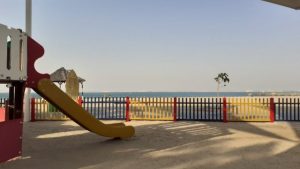 Swimming and water sports
Al Bateen Beach, Abu Dhabi
Al Bateen Beach
Enjoy spending the most beautiful times in Al Bateen Beach during the warm summer periods, where there are a variety of enjoyable motor activities, most notably swimming and diving for deep distances. Professionals can also practice surfing, or rent a water bike and ride it in the water.
For fishing enthusiasts, you can rent a private boat and embark on an enjoyable fishing trip in the sea of Al Bateen Beach.
Find out more entertainment in: Al Ain Paradise Park, Abu Dhabi.
Kayaks and jet skis rental
Al Bateen Beach Abu Dhabi is one of the tourist destinations that hear about the practice of non-traditional activities, including kayaking in the open air and a new experience. You can also use water skis, water bikes, floats and a lot of fun experiences.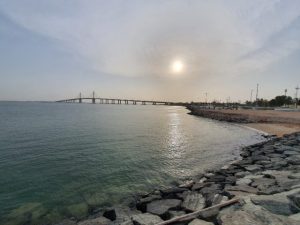 Visit Al Bateen Ladies Beach
Al Bateen Beach in Abu Dhabi
Al Bateen Beach views
Many women spend their time in Al Bateen Beach with more freedom and privacy, as it is the first beach designated for women, and this area has only female security personnel to provide security and comfort for its visitors, in addition to allocating beach facilities, including toilets and food carts to provide snacks.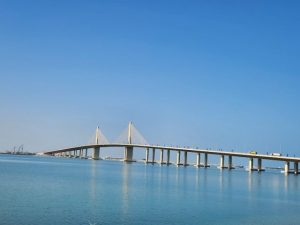 Doing sports on the beach
Spend fun times on the white sands and under the warm sun, and the best thing to do is play volleyball or handball with your team in an enthusiastic and competitive atmosphere