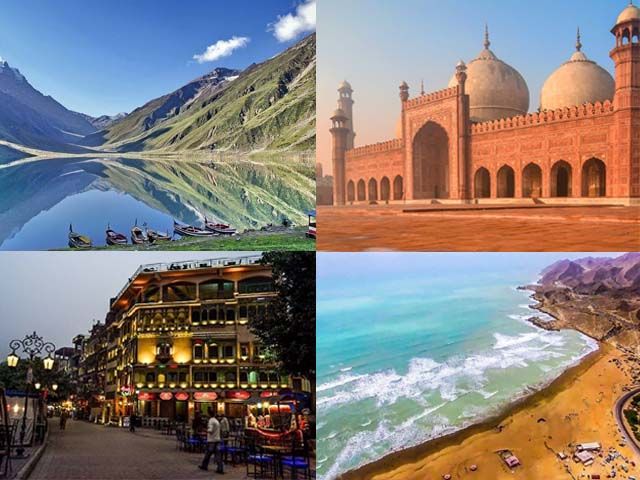 Tourism in Pakistan and the most important 7 tourist destinations and important tips before traveling
Tourism in Pakistan is a great opportunity to experience a unique experience full of excitement and suspense, as it has a complex and exciting history, it was ruled by a different group of nature-lovers Mughal emperors, and even British colonists. Which contributed to the enjoyment of many archaeological and historical monuments and tourist places worth visiting and discovery.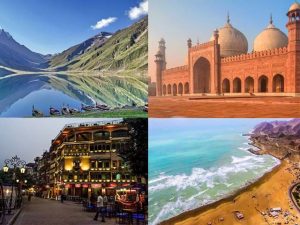 Pakistan abounds with an array of magical landscapes, with the world's most famous rugged mountain peaks, sand dunes, gorgeous lakes, and rolling hills. In addition to broad fields and plains, valleys of emerald green and turquoise blue, and shining rivers. All this in addition to the different ethnic groups present in it, which made it a huge mixture of cultures, ethnic customs and beautiful legends.
tourism in Pakistan
Discover tourism in Pakistan
Pakistan is a tourist destination with an ancient civilization and a great history, and this is evident greatly in the glorious mosques and ancient temples located in it. This is in addition to the hospitality of the Pakistani people, who are friendly and kind. Below I explore tourism in Pakistan, and learn the most important information and tips that will help you spend a successful tourist holiday in Pakistan…
Best places to stay in Pakistan
Pakistan has a wide range of the most luxurious and luxurious hotels with all services, so you can choose from them what suits your budget according to their prices and the services they provide. As well as how close it is to various tourist places… Read more about the best hotels in Pakistan.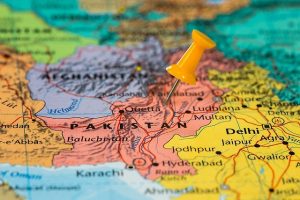 Where is Pakistan located?
Where is Pakistan?
Pakistan is located in the south of the Asian continent. Pakistan is bordered on the north by the Asian countries of Kashmir, Jammu and the Karakoram Pass, and on the south by the Arabian Sea
On the north-east side, it is bordered by China, from the south-east by India, from the south-west side by Iran, and from the western and northwestern sides by Afghanistan.
Best time to travel to Pakistan
The best time to travel to Pakistan is during the summer months (May to October), when the average temperature is 30°C. The following is a detail of the nature of the four seasons of the year in Pakistan:
Summer season (May to August):
Summer is the peak season for tourism in Pakistan, when the weather is dry, and the trails are open due to the lack of snow. It is the perfect time to visit the beaches in Islamabad, Lahore or Gilgit-Baltistan. As well as visiting valleys such as Naltar Valley and Gujal Valley and many other prominent tourist places.
Autumn semester (September to October):
It is one of the most wonderful times ever to travel to Pakistan, as autumn is characterized by pleasant weather and perfect for exploring the country, and doing many interesting tourist activities in the outdoors. Like visiting parks, gardens and open tourist attractions.
Winter season (November to April):
Winter in Pakistan is characterized by very cold weather and heavy rainfall. Nevertheless, it is a perfect time to explore Pakistan for those who love winter weather, doing exciting winter sports in the mountains, snowboarding, sleigh rides and snow play.
Spring semester (March to April):
Spring in Pakistan doesn't last long and soon comes summer with its heat and crowds, but spring is also characterized by its mild climate that allows many to spend the best tourist holidays.
The language in Pakistan
Urdu is the national language spoken by the population of Pakistan. English is the language of the constitution. They are the two official languages ​​of Pakistan. Urdu is a mixture of Arabic, Persian, and Chagatai, and is an Indo-Aryan language.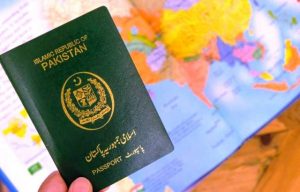 Tourist visa in Pakistan
Tourist visa in Pakistan
When deciding to travel to Pakistan, for a tourist vacation. The first thing you will need to do is to get a visa to travel to Pakistan. It is worth noting that citizens from 95 countries are allowed to apply for a Pakistani visa, including:
(Saudi Arabia, Qatar, Oman, Kuwait, Jordan, Egypt, Tunisia, Lebanon, Morocco, UAE, Algeria, Iraq, Syria, Yemen, Algeria, Palestine, Mauritania, Sudan, Libya).
The most important rules, conditions and documents needed to obtain a travel visa to Pakistan:
Online application for a Pakistan visa.
A valid and valid passport.
Recent personal photos with white background.
Your country must be eligible to apply for a Pakistani visa.
Proof of accommodation or hotel reservation in Pakistan.
Bank card to pay the visa fee online.
Pakistan Tourist Visa is valid for 30 days since arrival.
Pakistan visa fees vary according to the nationality of the applicant for the Pakistani visa.
The ideal period for tourism in Pakistan
The ideal duration of tourism in Pakistan is approximately three days, and those three days are enough to explore most of the most important and prominent tourist attractions in Pakistan. The following is a suggested tourist program for tourism in Pakistan that you can modify according to your desire:
Day 1: Explore Lahore
Could
Spend the first day exploring the charming city of Lahore, visiting the Lahore Fort, Wazir Khan Mosque, wandering the busy streets, visiting the magnificent bazaars and exploring the unique Islamic architecture.
Day 2: Visit Islamabad
It is the magnificent Pakistani capital filled with enchanting landscapes. This is where Margala Hills, parks and amusement parks, unique
historical sites of the city. It is a wonderful city worth visiting.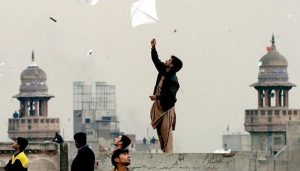 Day 3: Visit Karachi
Then you can conclude your tour by visiting the city of Karachi, and exploring the ancient historical monuments, such as the Tobi Mosque. And don't miss out on the beautiful Clifton beach area, and enjoy all the fun beach activities. This is in addition to shopping in its malls, and buying souvenirs. And then preparing to leave Pakistan and return home.
How much does tourism cost in pakistan?
To be able to budget for your tourism holiday in Pakistan, you should definitely know the average prices for different activities and services in Pakistan. Get to know them below:
The average cost of a trip to Pakistan for two people for one week is about 936 USD.
Average hotel price in Pakistan for a couple is approximately $61 USD.
Daily expenditure in Pakistan per capita is 67 USD.
Average daily meal price per passenger in Pakistan is approximately $17.
Average prices for local transportation per day per person are about 9.76 USD.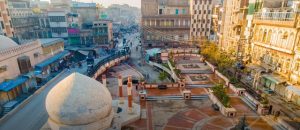 Transportation and transportation in Pakistan
Transportation and transportation in Pakistan
Getting around in Pakistan is complicated, so we advise against using public transportation in any way, and especially avoiding taxis altogether. This is due to the multiplicity of crimes committed against foreign travelers. This is in addition to the risk of terrorist and extremist attacks. Here are the most important types of transportation in Pakistan:
Railways:
Trains are not completely safe to travel in Pakistan, and the danger increases on long journeys. However, you can buy tickets online, so we advise you not to travel between urban areas outside of daylight hours.
buses:
Traveling by bus around the cities within Pakistan is not safe, it is crowded and shoddy. Daewoo Pakistan Express is one of the reliable bus transportation companies for inter-city distances, as they have comfortable reclining seats.
car rental:
Driving inside Pakistan requires you to follow a lot of instructions and warnings. There are tips when driving during daylight hours. Including closing all doors well and keeping the windows open until the end, to avoid accidents and other crimes.
Uber cars:
Traveling with Uber cars is the safest option in Pakistan, we advise you to take the back seat and check out the Uber driver reviews to make sure you reach your destination safely.
Pink taxis:
It is a means of transportation in Pakistan for women only, and it is not available in all places in the country.
Air transport:
Air travel is safer in Pakistan, to move within the country's tourist cities.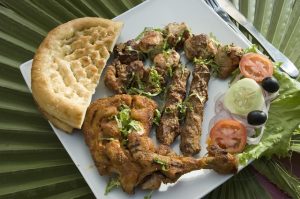 Food and drinks in Pakistan
Food and drinks in Pakistan
Pakistani cuisine is rich in wonderful spices and ghee. One of the most famous traditional Pakistani foods that we advise you to try while on vacation is "Karahi" which is goat meat, chicken or shrimp, oil, ghee, tomatoes, onions and drops of cream. Mutton Korma is a dish of thinly sliced ​​lamb or goat meat and a dark red blend of spices. And "Saag" which is very tender mustard leaves cooked with various spices of mint, coriander, chili flakes, and large amounts of ghee.
As for the most famous drinks, Lassi is one of the most popular drinks in Pakistan, which is a mixture of yogurt, water, spices and sometimes fruit, and Shikanji, a Pakistani-style lemonade. In addition to tea, karak tea and rabri dood, which is sweetened milk mixed with noodles and butter, and topped with dry fruits, falsa juice or violet berries.
The official currency of Pakistan
The official currency of Pakistan
The official currency in Pakistan is the Pakistani rupee, which is known as "Rupaya" or "Rupaya".
Communications and the Internet in Pakistan
Communication regulation in Pakistan is improving rapidly, as the means of communication such as telephone, internet and mobile communications are growing very rapidly. Here are some of the most important telecom companies in Pakistan:
MOBILINK
This company is the best telecom company in Pakistan, providing data and voice services, and has many customers and consumers for whom the company provides the best services, and good coverage all over the country. The company also offers package services, mobile internet, international services and many other services.
PTCL
It is one of the best telecom companies in Pakistan, providing internet, telephone, and telecommunication services all over Pakistan.
ZONG
It is the first Chinese mobile operator to operate its network inside Pakistan, and it offers many special offers and services in Pakistan, such as postpaid and prepaid plans services, data services, mobile banking, 2G, 3G and 4G services, among others.
UFONE
It is one of the large telecommunication networks in Pakistan, providing many services to customers, with the lowest call rates, and international direct calling services, in addition to its network covering many areas and Pakistani highways.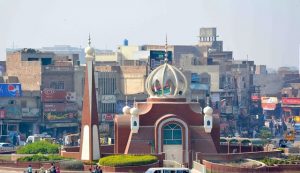 Telenor Group
It is the second largest mobile operator in Pakistan, providing high quality data, voice and content services.
Ward Telecom "WARID"
It is a mobile operator based on GSM and LTE. It is a subsidiary of Abu Dhabi Group Company and is the main investor in Pakistan.
NAYATEL Corporation (NTL):
It is one of the telecommunications companies in Pakistan that has made Islamabad the most connected city in the world.
WORLDCALL CORPORATION:
A subsidiary of Oman Telecom Company also called (Omantel), which is the most reliable company in Pakistan. Offers multimedia services.
Distance between the most popular cities in Pakistan
Find out the distances between the most famous tourist cities in Pakistan, to move between them easily during your vacation: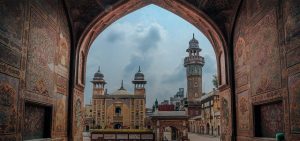 Islamabad to Karachi is 1141 km 709 miles.
Lahore to Muzaffarabad 324 km 201 miles.
Islamabad to Rawalpindi 14 km.
Lahore to Dhaka 86 km.
Muzaffarabad to Multan 500 km.
Multan to Faisalabad 205 km.
From Multan to Kot Addo is 58 km.
Multan to Lahore 313 km.
Rent a car in Pakistan
If your final decision is to drive in Pakistan during your vacation, instead of using different means of transportation. Here are the most important tips, rules and guidelines for renting a car in Pakistan:
Search for the best and reliable car rental companies in Pakistan, by reading past customer experiences.
Online choose the type and size of the vehicle you want to rent in Pakistan.
Inspect the car well before signing the contract, and make sure that the tank is full and has no dents or the like, to avoid getting into trouble and paying fines.
Rent cheap cars to travel within Pakistan's rugged terrain of mountains, hills, valleys, forests and plains.
I drive on the left side of the road.
Driving under the influence of alcohol is not allowed in Pakistan.
It is mandatory to wear a seat belt for all passengers while driving in Pakistan.
Obtaining an international driving license.
You must be at least 18 years old.
The speed limit is 50 km/h in urban areas. And 80 km on public roads. and 120 km / h on the highways.
The best tourism cities in Pakistan
Pakistan is one of the most impressive countries in the world. Here are 7 of the most important and best tourism cities in Pakistan, which we advise you to visit during your vacation…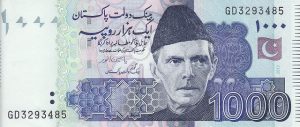 Tourism in Lahore
Tourism in Lahore
Lahore is one of the charming cities in Pakistan, enjoying an ideal atmosphere that enables you to spend the best tourist holidays, as it is one of the attractive areas for tourists from all over.
Lahore abounds with a treasure trove of amazing ancient historical places, once the Mughal city. Among the city's most famous monuments are the Badshahi Mosque and the Wazir Khan Mosque, as well as the vast Lahore Fort, as well as many well-preserved tombs and vibrant shrines.
You can also enjoy visiting modern shopping centers, luxury hotels and resorts, various recreational places, wandering in the outskirts of the city, and seeing the luxurious residential buildings, which indicate a very luxurious lifestyle. Moreover, the architecture of the city is incomparable with any other city in the country.
Tourism in Karachi
Karachi
Karachi is one of the most important tourism cities in Pakistan. It is a city with many attractive tourist attractions, as well as a vibrant country, and it is the heart of Pakistan full of diverse cultures. It is a city worth visiting.
Karachi offers its visitors to enjoy many wonderful activities, such as relaxing in the beautiful coastal beaches of Clifton, the port being an important port on the coast of the Arabian Sea, in addition to wandering among the tall buildings, and on the banks of the rivers.
This is in addition to the possibility of visiting the National Museum of Pakistan, and Churna Island. And visit the huge shopping centers, the mosque of Toba, the downtown area, and technical factories.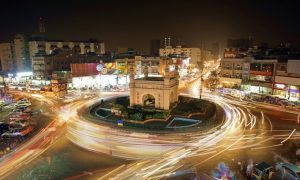 Tourism in Faisalabad
Faisalabad
Faisalabad is the third largest city in Pakistan, and it is one of the most important tourist destinations, which attracts many visitors continuously throughout the year. It is the safest city in Pakistan, and it has great significance in the garment industry throughout Pakistan as it is an industrial city.
Faysabad has a unique culture as the people are very hospitable, and the city itself is charming. You can also enjoy watching the architectural monuments, visiting gardens and recreational parks, exploring wildlife, wandering in the forests, and visiting the eight bazaars, as well as Ghana Ghar.
Tourism in Multan
Multan
The city of Multan is one of the best tourist cities in Pakistan, as it overlooks the Chenab River, and it is one of the oldest Pakistani cities that includes many historical sites dating back to different eras.
You can tour Multan and explore the famous historical sites, and its impressive architecture also like the Multan Clock Tower, Multan Fort, and Delhi Gate which are important attractions of the city both for locals and tourists. It is worth mentioning that Multan is considered one of the safest and most developed cities in Pakistan.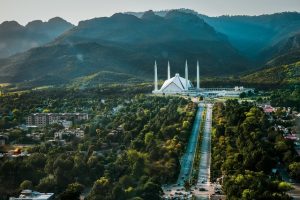 Tourism in Islamabad
Islamabad
Islamabad is the capital of Pakistan, and it is one of the most beautiful Pakistani cities due to its many wide green spaces and imaginative landscapes. As well as the historical and religious monuments that attract millions of tourists from different parts of the world.
Islamabad offers a range of fun activities and exciting adventures to its visitors between the hills of Margalla and the hills of the Himalayas. As well as exploring tall buildings, wide avenues, and unique architecture.
You can also visit the Pakistan Memorial, King Faisal Mosque, Taxila Museum, Loc Versa Museum, and the Zoo. In addition to the resorts, the city's luxury hotels and various shopping centers.
Tourism in Peshawar
Peshawar
The city of Peshawar has many ancient historical monuments, and is characterized by its distinctive geographical nature, as it is
It is considered the most important city in Pakistan, because it is the gateway to Central Asia, and it is one of the best tourism cities.
Peshawar offers tourists the possibility to do a range of recreational activities, such as exploring historical archaeological sites such as castles, forts, museums, and mosques that are distinguished by their amazing architecture. Which provides you with panoramic views of the city from above, through the heights scattered in the city, and do not miss the wonderful parks in the city.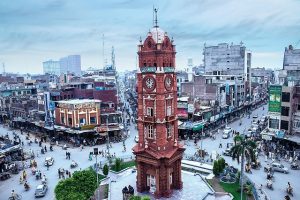 Tourism in Rawalpindi
Rawalpindi
Rawalpindi is one of the perfect cities to spend the best tourism holidays in Pakistan ever. It is one of the quiet and very safe tourism cities in Pakistan.
The visitor in Rawalpindi enjoys going to the numerous and large shopping centers, high-end hotels, beautiful recreational parks, in addition to the interesting nightlife, and discovering the important historical places of the city.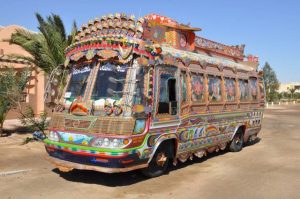 Tips before traveling to Pakistan
Before traveling to Pakistan, here are some of the most important tips and guidelines that can help you spend the perfect tourist vacation:
Make sure to carry cash at all times
This is because Pakistan still handles banknotes, so keep an adequate amount of cash on hand at all times.
Be prepared to bargain
If you want to buy really cool stuff at bargain prices, most sellers accept bargaining, so be prepared to bargain, except for the big malls.
Carry photocopies of all your documents
I know visitors are often asked to confirm their identity, inside a lot of places in Pakistan. So make sure you carry all your necessary travel and identity documents with photocopies.
Beware of photography in some Pakistani places
It is forbidden to go or photograph in military places, prisons, or the like. Therefore, be careful not to photograph while traveling in Pakistan, unless you are sure that it is allowed.
Avoid crowded places
Be aware of the crowded places in Pakistan and be careful, so as not to get pickpocketed or robbed.