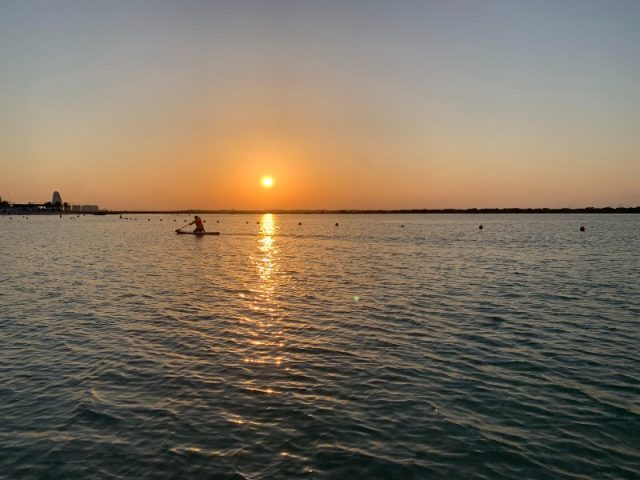 Yas Beach Abu Dhabi is distinguished by a picturesque strategic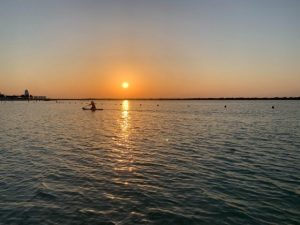 location on the tourist island of Yas, which is considered a distinctive sign in tourism in Abu Dhabi. It is visited by many visitors from the people of the city who consider it an outlet for them and families trust it because of the necessary safety and tranquility, in addition to the various activities.
The beach offers boat and yacht cruises, and many just prefer to relax and rest on beach chairs or lie in the warm sun and over the soft white sand.
Also discover: Ladies Beach in Abu Dhabi.
Discover Yas Beach Abu Dhabi
A wonderful beach that offers many activities for the whole family to enjoy, in addition to water skiing; We also find boating with the family, as well as swimming, and other activities that we will learn about in the following, in addition to more information, so follow us.
The most important activities on Yas Beach
The following are a group of recreational activities that can be practiced when visiting the beach: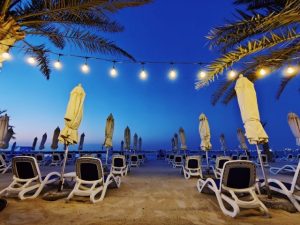 Recreation and rest
Yas Beach, Abu Dhabi
Beach seating
Relax away from the hustle and bustle of the city in the calmness you will feel on the white sands of Yas Beach. You can also lie on beach chairs under umbrellas where there are sunbathing areas. You can also walk on the sand along the sea and watch the landscape.
Also try: Al Ain Garden Paradise, Abu Dhabi.
Water sports
It is wonderful to spend times full of activity and vitality, especially in the warm summer weather at Yas Beach, Abu Dhabi. Swimming is one of the best water sports that is preferred by many, especially family members, as it is a safe area for teaching swimming to children, in addition to the fun of surfing, interesting water slides, and others.
beach games
Yas Beach, Abu Dhabi
beach games
Enjoy the movement and competition between you and your friends through beach sports such as beach handball or basketball. You can also form your team and start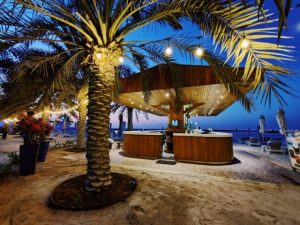 enthusiastic runs in football. Also, many games can be played on the soft sand in a free space that accommodates many visitors.
Visit the private beach area
Yas Beach
private beach
Spend more private times in one of the best beaches in Abu Dhabi. The private beach of Yas Abu Dhabi includes many recreational facilities that tourists are looking for.
In addition to the infinity-edge swimming pool, you can try delicious meals lying on a beach chair and enjoying the natural scenery.
Also try shopping at: Khalidiya Mall, Abu Dhabi.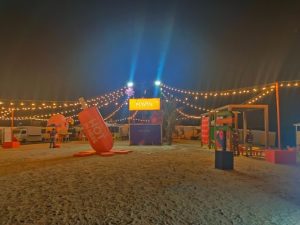 eat the food
Eat your favorite food facing the sea, either by bringing it with you from one of the restaurants near the beach or from the private beach area on Yas Island.
Enjoy the quiet view as it is less crowded compared to the city beaches, also have your hot or cold drink on a beach chair for relaxation.