Do not forget while playing the use of a safety vest for you and
Do not forget while playing the use of a safety vest for you and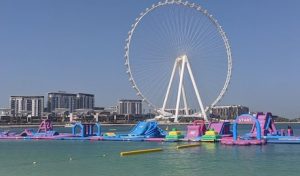 your family members to ensure enjoyment without worrying about accidents that may occur. It can be bought from the beach or brought with you.
Do not forget to also try the blower game separated from the barriers in the form of a colored unicorn and sit inside it or climb it and jump from it into the sea.
Dubai aqua art ticket prices
Ticket prices in Aqua Fun are as follows:
The entry price for one person is 155 AED.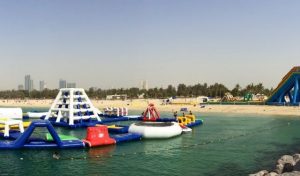 The entry price for groups (5 or more individuals) is 155 AED, and this ticket includes adults and children.
Tickets can be purchased online here or at the beach at the ticket booth.
Aqua art dubai dates
Open daily from 9 am to 5:30 pm.
Address of Aqua Art Dubai
Jumeirah Beach Residences – JBR Beach – Dubai – UAE
To see the location on a map, click here
Village hotels by aqua fun
The Ritz-Carlton Hotel
The Ritz-Carlton Resort is one of the luxurious 5-star resorts in Dubai. It is located in front of a private beach along the promenade in Jumeirah Beach. It includes good facilities, including a wellness center, spa, and a large swimming pool. Read more.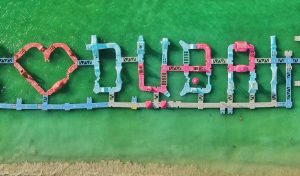 Grosvenor House
Grosvenor House is a luxurious 5-star hotel with a charming view of the sea. It is close to the tourist facilities in Dubai and provides facilities to serve visitors, including two swimming pools, a wellness center, a spa, and a fitness center. Read more.
Enjoy visiting the water park at any time of the year as it is open throughout the year, and you can benefit from the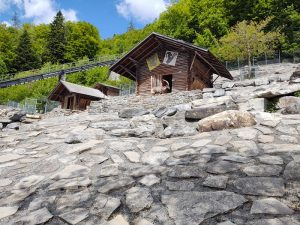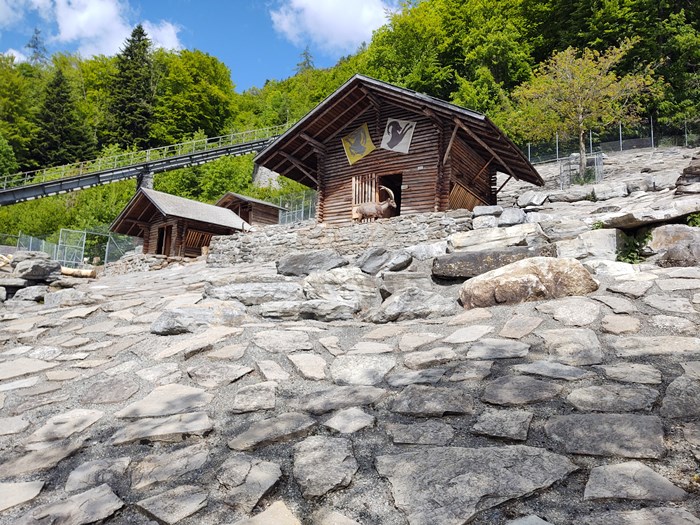 calm at night and relax on the beach or attend the sunset and the color of the water. There is also the possibility of riding camels and taking pictures with them on the beach.